Guardian Spirits, Magic Bearded Chicken, Liminal Rites & A Murmur!
Releases of the Week 23/2022 with Jack & Owane, The Cortex Shift, Kardashev & Yoo Doo Right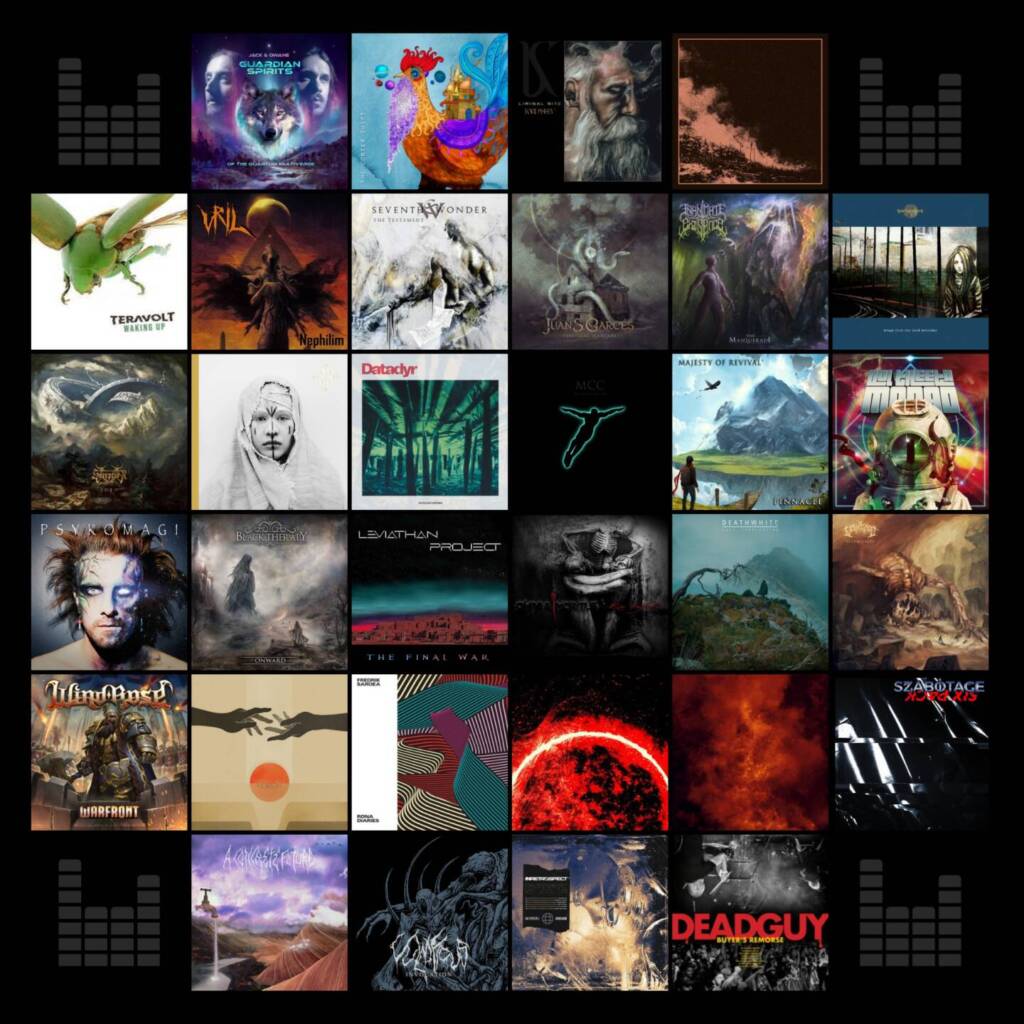 It will never stop! 4 Highlights (2 EPs, 2 albums) and 28 more releases for you to check out this week… Dive in!
More releases for 10 June, 2022
Teravolt - Waking Up (June 06)
Vril - Nephilim (June 06) Bandcamp
Seventh Wonder - The Testament (Frontiers Music)
Juan Garces - Personal WarfareRead Our Review
Inanimate Existence - The Masquerade (The Artisan Era) Bandcamp Read Our Review
The Tangent - Songs From the Hard Shoulder (Inside Out Music)
Soreption - Jord (Unique Leader Records) Bandcamp
Ianai - Sunir (Svart Records)
Datadyr - Woolgatherer (Is It Jazz? Records) Bandcamp
Magna Carta Cartel - The Dying Option (Vernal Vow Records)
Majesty of Revival - Pinnacle Bandcamp
Dol Theeta - Monad Bandcamp
Jørgen Dretvik - Psykomagi (Apollon Records)
Black Therapy - Onward (Black Lion Records) Bandcamp
Leviathan Project - The Final War
Omnia Moritur - Ex Inferis (Crime Records)
Deathwhite - Grey Everlasting (Season of Mist) Bandcamp
The Eating Cave - Ingurgitate Bandcamp
Wind Rose - Warfront (Napalm Records) Bandcamp
Museum of Light - Horizon (Spartan Records) Bandcamp
Fredrik Saroea - Rona Diaries (YAP / Apollon Records) Bandcamp
Stellar Death - Sentient (Chapter 1) EP
Svart Crown - Les terres brulees EP (Les Acteurs de l'Ombre Productions) Bandcamp
Szabotage - Six-Pack EP
A Concrete Future - Remnants of Times to Come EP Bandcamp
Vulnificus - Invocation EP (New Standard Elite)
InRetrospect - Current State EP
Deadguy - Buyer's Remorse (Decibel Records)