Quite the brutal list and 6 highlights mark the return of RotW!
Releases of the Week 27/2022 with Sikasa, Obiat, Atomic Symphony, Kekal, Antilles & The World Without Us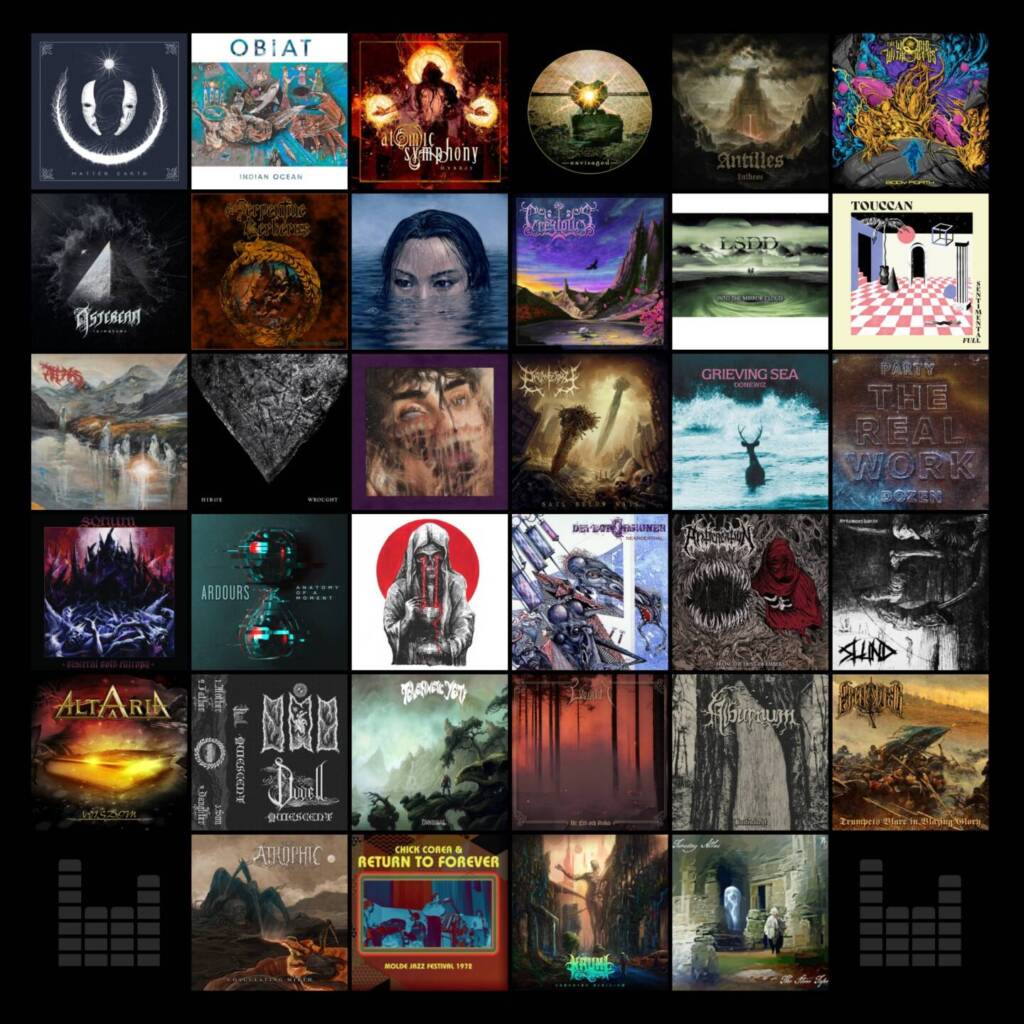 Our Releases of the Week series is back with what very well could be the heaviest list so far, including 6 amazing Highlights that you really shouldn't miss out on! Subscribe to our Spotify playlist or check out the Bandcamp links below.
More releases for 08 July, 2022
Asterean - Cosmorama (July 4) Bandcamp
Serpentine Cerberus - The Abandoned Temple (July 7) Bandcamp
Wormrot - Hiss (Earache Records) Bandcamp
Greylotus - Dawnfall (The Artisan Era) Bandcamp Read Our Review
L.S.D.D. - Into the Mirror Cloud Bandcamp
Touccan - Full Sentimental (Ripcord Records)
Altars - Ascetic Reflection (Everlasting Spew Records) Bandcamp
Hiroe - Wrought (Pelagic Records) Bandcamp
Homeskin - Life's Wishes to Tears (Lilang Isla) Bandcamp
Organectomy - Nail Below Nail (Unique Leader Records) Bandcamp
Grieving Sea - Donewiz (Brucia Records) Bandcamp
Party Dozen - The Real Work (Temporary Residence Ltd.) Bandcamp
Sonum - Visceral Void Entropy Bandcamp
Ardours - Anatomy of a Moment
The Machinist - All Is Not Well (Prosthetic Records) Bandcamp
Defect Designer - Neanderthal (Transcending Obscurity Records) Bandcamp
Anticreation - From the Dust of Embers (Nuclear Winter Records) Bandcamp
Slund - Metamorphosis Bandcamp
Altaria - Wisdom (Reaper Entertainment)
DVVELL - Quiescent (Transylvanian Recordings) Bandcamp
Telekinetic Yeti - Primordial
Golgata - Ur Eld Och Aska (Satanath Records) Bandcamp
Alburnum - Buitenlucht Bandcamp
Grenadier - Trumpets Blare in Blazing Glory Bandcamp
The Atrophic - Coagulating Mirth EP Bandcamp
Return to Forever - Molde & Frankfurt 1972 Live
Kruhl - Sanguine Nihilism (July 9)
Tuesday Atlas - The Stone Tape (July 9)