Fatal Fusion – Dissonant Minds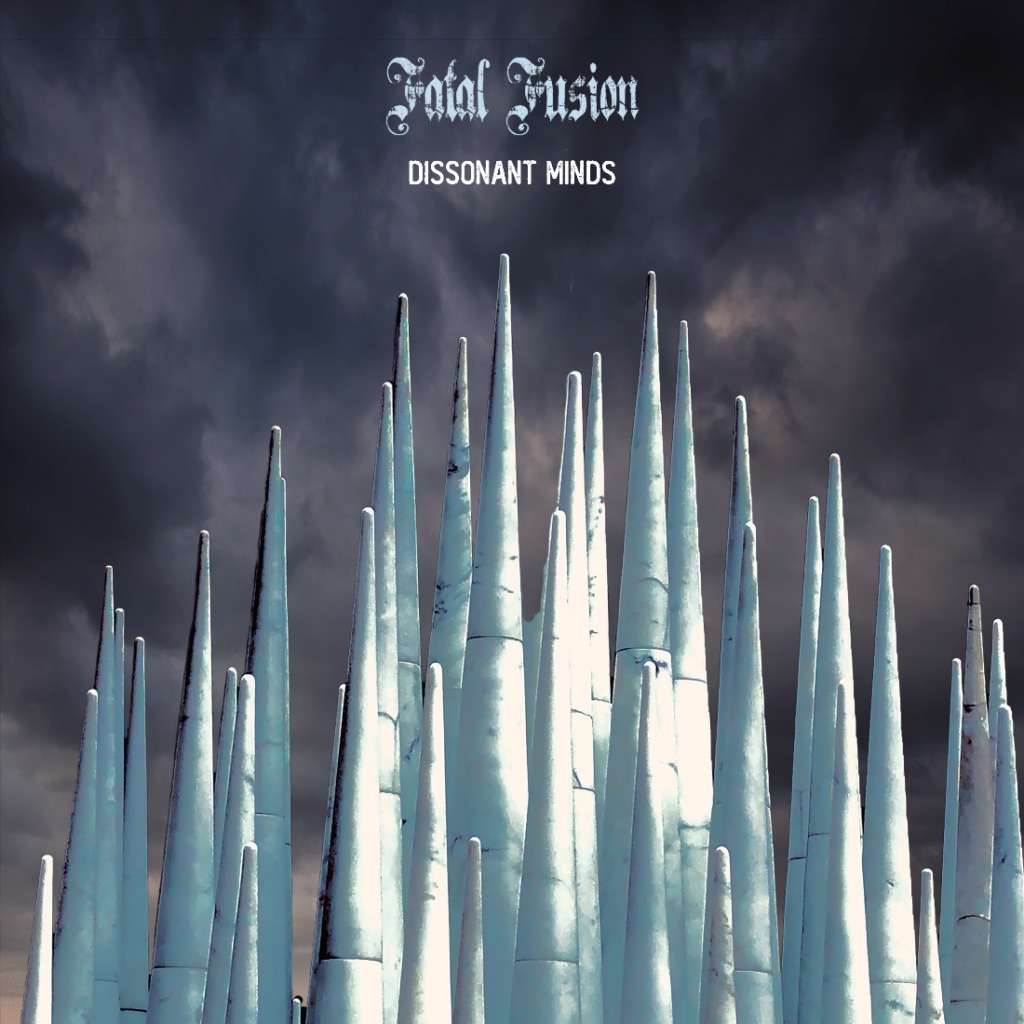 Norwegian band Fatal Fusion, is one of many acts on the Apollon Records Prog label that are releasing interesting music this year. I have to say that the name Apollon has become somewhat of a stamp of quality when it comes to progressive music. I'm also happy to say that Fatal Fusion does nothing to discredit that great reputation with their first release on the label, previously having released their music through Karisma Records.
The band has a long history, some of the musicians playing together since the late '80s in different bands and incarnations before finally coming together as Fatal Fusion in 2008. Their debut album "Land of the Sun" was released a couple of years later, in 2010, and they have steadily been releasing music since. I have been aware of them since their 2016 release "Total Absence", but must admit I haven't really explored the band's music in the way it deserves before sitting down with this new release.
"Dissonant Minds" is their fourth full-length release, and with my limited experience, the best output I've heard from the quintet. It consists of four tracks with the bands own signature; a charming mix of classic progressive rock, and strong neoprog influences. I think I stand on pretty solid ground when I say that fans of the early works of bands like Marillion, Pallas, IQ and similar acts, will find a lot to enjoy on "Dissonant Minds".
Like mentioned above, the album consists of only four tracks, but in the good progressive tradition, two of them are long epics. The opener, and perhaps my favourite on the album, 'Coming Forth by Day' is close to 15 minutes. The final song, 'Broken Man pr 2' is even longer at 17 minutes, and is, of course, a follow up to the bands 'Broken Man' suite from their 2010 debut album.
I feel the band really comes into their own with these longer, extended compositions. They never lose the grip on the listener and manage to create a varied and diverse experience, while maintaining a red thread for you to follow. The above mentioned 'Coming Forth by Day" is a great example, filled to the brim with catchy little keyboard details, delicate flute and acoustic guitars, piano and superb solos by guitarist Stig Selnes. Fifteen minutes is over before you even notice it, a very pleasant listen indeed.
Fatal Fusion – Coming Forth by Day (click here if video does not play)
There really is an abundance of haunting melodies or catchy hooks on "Dissonant Minds", and the band spends just the right amount of time exploring every idea, before moving on to the next. 'Quo Vadimus' and 'Beneath the Skydome' are the "shortest" tracks on the album. The first being an energetic track that brings to mind 70's symphonic prog-rock like Kansas or Styx and includes some fantastic interplay between flute and guitar. While 'Beneath the Skydome' is an almost Camel-like, beautiful and melancholic little number. The music of Fatal Fusion feels so balanced, the ever-present keyboards of Erlend Engebretsen, adding a strong melodic foundation, over the steady rhythm section of bass player Lasse Lie and drummer Audun Engebretsen. Their music never feels forced or contrived, but flows naturally.
If I am to lever some small criticism, it would be that the vocals of Knut Erik Grøntvedt aren't always to my taste. At times there is a sense of gruffness in his voice that, like in the opening lines of the second track 'Quo Vadimus', clashes with the music. I much prefer his gentler approach, like in the opening parts of the first track 'Coming Forth By Day', where he really shines. Also, there are, admittedly, certain parts of the compositions that are less memorable than others, but now I'm being overly analytical.
Production is crisp and clear and gives plenty of room to the individual instruments, as well as the vocals. It really leaves nothing to be wanted. If you are a fan of 70's and 80's progrock and neoprog, I feel you can't really go wrong with "Dissonant Minds", as there is just so much to enjoy here.
Track List:
Coming Forth By Day
Quo Vadimus
Beneath the Skydome
Broken Man Pt. 2