Northern Lines – The Fearmonger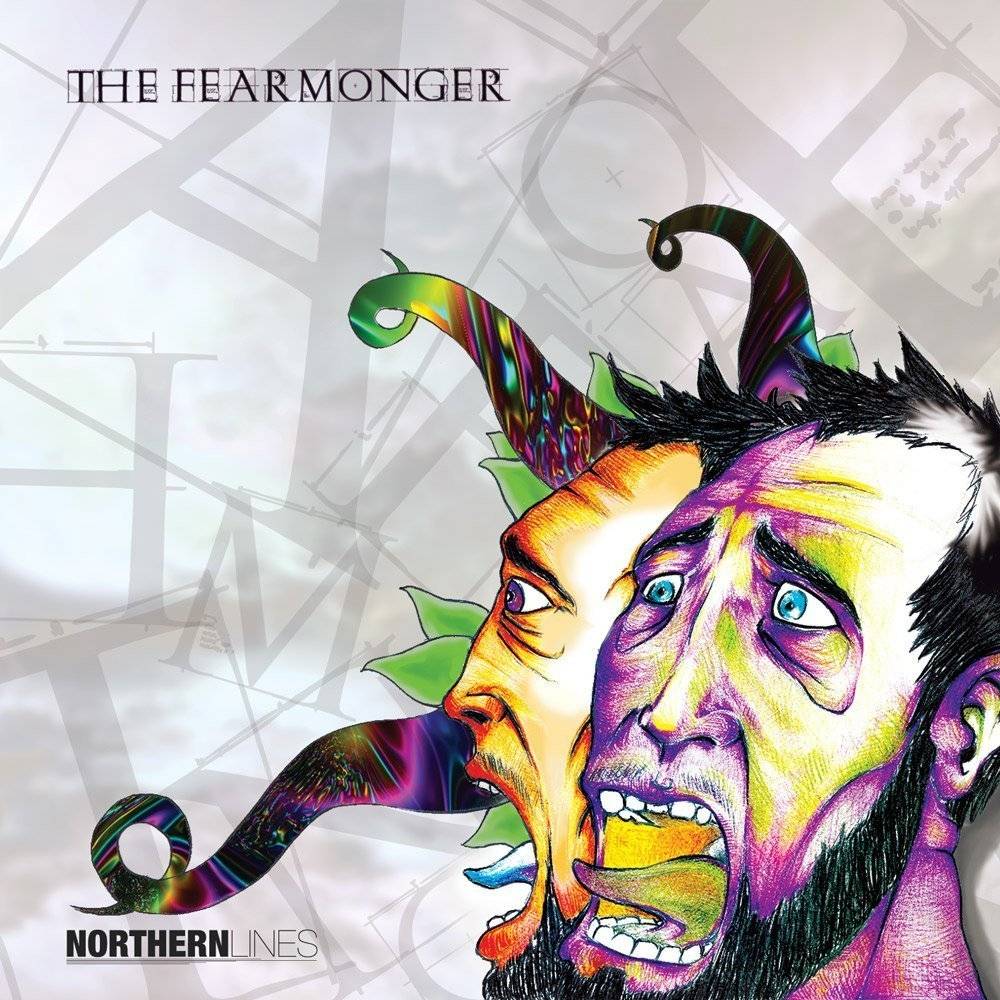 Northern Lines is an instrumental trio from Rome, Italy, that makes music influenced by a wide variety of genres, mainly hard rock and progressive music, but with all kinds of other goodies sprinkled into their musical mix. "The Fearmonger", as this album is titled, is their second album, after the debut "Farts From SETI Mode" was released in 2013. While the debut was intended to convey a joking, comical mode, this new album is much more serious in its theme, focusing on death and the fear that comes with it.
When I think about instrumental albums I have a tendency to place them in three different categories; the first being the «instrumental virtuoso» type, where the guitar and long impressive solos are the main draw, and take the place of the vocals: think your Vais and Satrianis. The next is the technical type, where the skill-level and complex interaction of the skillful performers are predominantly featured, creating a dense and challenging sound, but without much breathing room for listeners. Animals as Leaders, or The Helix Nebula comes to mind. The third is in more atmospheric post rock/metal music, where the importance is mainly put on repetition, ambiance and exploration of musical themes, Mogwai or Explosions In The Sky would be good examples of this style.
Northern Lines is something as exceptional as a instrumental band that does not fall into any of these categories. Where the aforementioned types of instrumental rock and metal (especially the first two examples) are very dense and opaque, the music of these Italians leaves lots of breathing room for the listener without venturing into the more ambient droning sound. This is instrumental music, that almost sounds like it would leave room for a vocalist, even if it really doesn't need one. With that in mind the experience becomes very pleasant and entertaining for the listener.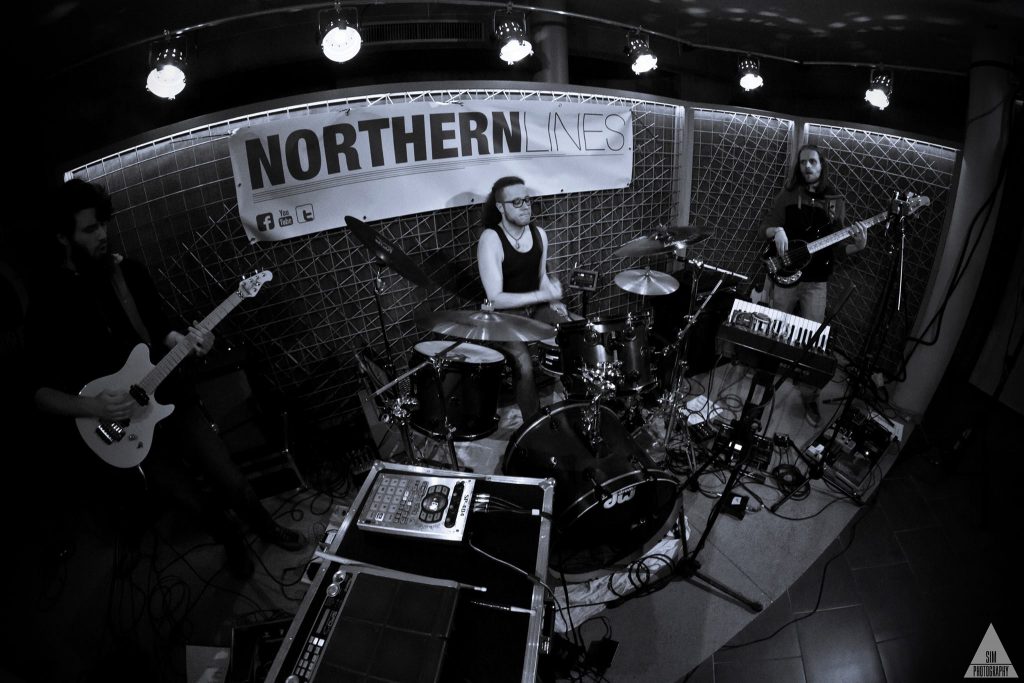 In the opening track 'Mast Cell Disorder' the band at one moment grooves heavily, before transferring seamlessly into a melancholic piano melody, that builds anew into a melodic rock conclusion. The song stands as a good indication of what you can expect from "The Fearmonger", and is a great introductory track. After a short interlude with spoken Italian, the band barrels on with the rhythmic 'Shockwave', which almost sounds like an instrumental Rush could have included on one of their albums. The song contains lots of catchy parts, but never loses track of itself during the three and a half minutes, and is an example of good songwriting.
That being said, certain tracks on the album, such as the exotic 'Machine Man' brim over with ideas to the point where it sounds too jumbled and unfocused to me, mixing flamenco inspired melodies with boogie parts and melodic rock elements but sadly leading nowhere in the end. Thankfully it transitions into the albums longest track, the more traditionally progressive piece 'Meteor' which may very well might be my favorite on "The Fearmonger". A memorable melody, twisting and turning. At times haunting and beautiful, at others funky and riff driven, it never looses its grip on my attention. Again the band shows how relatively simple piano melodies can be used to great effect, and how they build to a closing part filled with pathos and uplifting guitar solos.
The almost western-like 'Jukurrpa' (taking it's name from the Australian aboriginal dreamtime), is another track I can't fully wrap my head around, as it suffers from some of the same problems as 'Machine Man' and almost feels a bit like novelty music at times. Still there is no denying that it is skillfully played, and beautifully executed.
Another favorite is the lovely little crestfallen piece 'Apathy Fields' led by piano and acoustic guitar, while a wailing leadguitar sings its sorrow on top of the already tristful melody, just lovely. The album ends on a bleak note, wholly in tune with its dark theme, with the morbidly titled 'Most People Are Dead'. Starting out leisurely, the song then builds to a climax complete with a passionate solo, before fading peacefully out. A great ending to the album.
If you enjoy instrumental music, and feel up for something unique and interesting, giving "The Fearmonger" a listen is in no way the worst thing you can do.
Tracklist:
1. Mast Cell Disorder (6:07)
2. Session 1 (0:42)
3. Shockwave (3:26)
4. Nightwalk (5:38)
5. Session 2 (0:21)
6. Machine Man (3:44)
7. Meteor (8:12)
8. Jukurrpa (4:19)
9. Towards The End (4:28)
10. Apathy Fields (5:51)
11. Most People Are Dead (5:25)