John Holden – Circles in Time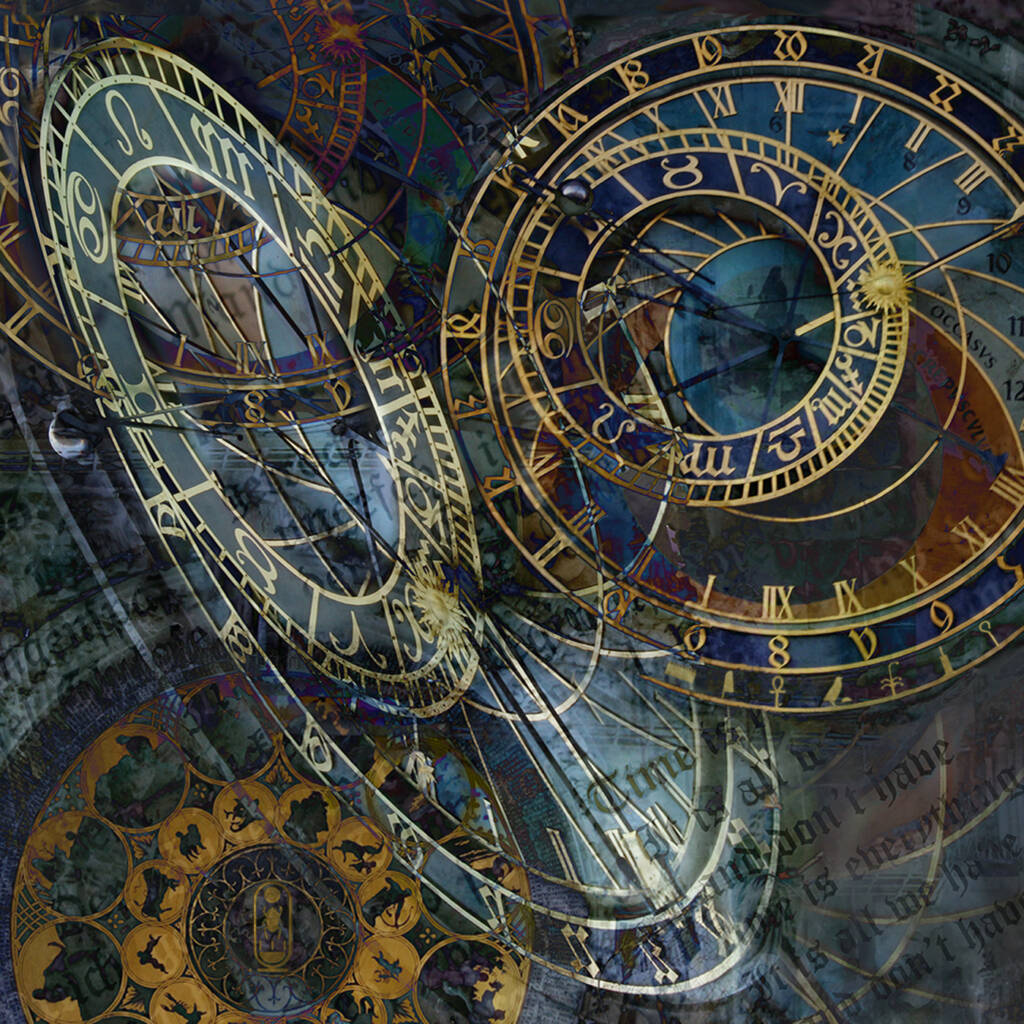 John Holden is an English multi-instrumentalist, composer, and producer. His new album "Circles in Time" comprising of six genteel, quintessentially English pieces of progressive music, features many luminaries from the world of Prog. The music is a subtle mixture of rock, folk, jazz, flamenco and classical. This is John's third album, the first, Capture Light was released in 2018, so he is proving to be very prolific so far.
What we have here, is a collection of songs that vary in style from easy listening to progressive rock, starting with 'Avalanche'. As the title might suggest it is a lively progrock number. It features Nick D'Virgilio (Spock's Beard, Big Big train) on drums, Jean Pageau (Mystery) on vocals and Eric Potapenko on guitar. 'High Line' is more laid back, and features Peter Jones (Tiger Moth Tales, Red Bazar) on vocals and saxophone, Frank Van Essen (Iona) on violin and viola, plus Nick D'Virgilio and Eric Potapenko again.
'The Secret of Chapel Field' is a folk song with a tragic tale to tell. It was inspired by an inscription on a Victorian gravestone in John's village churchyard. It's a story of mistaken love and the murder of a young lady. Sally Minnear (Celestial Fire) and Marc Atkinson (Riversea, Moon Halo) provide the vocals for this, Frank Van Essen supplies suitably mournful violin and Oliver Day (That Joe Payne, Ms Amy Birks, Fragile – Yes Tribute, Winter Springs) features on acoustic guitars and mandolin. An extra fact I have learned while writing this is that Sally Minnear is the daughter of Kerry Minnear, who was the keyboard player and multi-instrumentalist for 1970s progrock band Gentle Giant.
Another change of genre comes in 'Dreams of Cadiz' to a flamenco style instrumental. It features Oliver Day again on guitars and Henry Rogers (Touchstone, DeeExpus, Edison's Children, Mostly Autumn) on drums. Henry also features on 'Circles' as does Sally Minnear and bassist Robin Armstrong (Cosmograf, Big Big Train). This is a gentle song concerning life, mental health and problems that make you feel like you are going round in an endless circle.
'KV62' is by far the longest track on the album and features Zaid Crowe (Axiom) on guitar, Nick D'Virgilio on drums, Peter Jones, and That Joe Payne (The Enid) on vocals. At close to twenty minutes, it has seven parts complete with narration by non-other than actor Jeremy Irons. It concerns the discovery of Tutankhamun's tomb. 'Part I. Alabaster Prayers, Thebes, 1325 BC' starts the story with choral singing, accompanied by prayers and spells from the Book of the Dead. This signifies the laying to rest, of the mummified body of the Pharoah within three coffins. As the funeral rites conclude, the tomb is sealed. 'Part II. Solar Boats' is a short jazz piece reminiscent of Vivian Stanshall. This represents the passage of the reincarnated soul of the Pharoah, by Solar Barge and accompanied by the god Ra to paradise and eternal life.
Fast forward to 1922. The remaining five parts tell the story of the discovery of the tomb and subsequent events. The sleeve notes have lots of detail, but to summarize; It starts with Howard Carter persuading Lord Carnarvon to fund the dig for one more season, despite several unsuccessful years. Digging resumes and three days later, the entrance to the tomb is discovered. A first glimpse into the antechamber reveals the glitter of gold – everywhere. Beyond, guarded by two statues lies the burial chamber, undisturbed for over 3,000 years. A few months after selling exclusive rights of the discovery to The Times, Lord Carnarvon died from a mosquito bite. The other press outlets spread stories of a curse. Carter spends his final years in isolation, preparing the account of his discovery. He dies in 1939 and the epitaph on his gravestone is a quotation from the Wishing Cup of Tut-Ankh-Amun which reads; 'May your spirit live, may you spend millions of years, you who love Thebes, sitting with your face to the north wind, your eyes beholding happiness. O night spread thy wings over me as the imperishable stars'
John Holden – Circles in Time trailers (click here if video does not play)
Alongside the parade of Prog celebrities, the album also features Vikram Shankar (Redemption, Lux Terminus) who plays keyboards on all the tracks and Elizabeth Holden who provides backing vocals. There is some fantastic musicianship on this album, and it should appeal to fans of both prog and folk rock.
Tracklist:
Avalanche
High Line
The Secret of Chapel Field
Dreams of Cadiz
Circles
KV62