Lorenzo Feliciati & Dominique Vantomme – Fake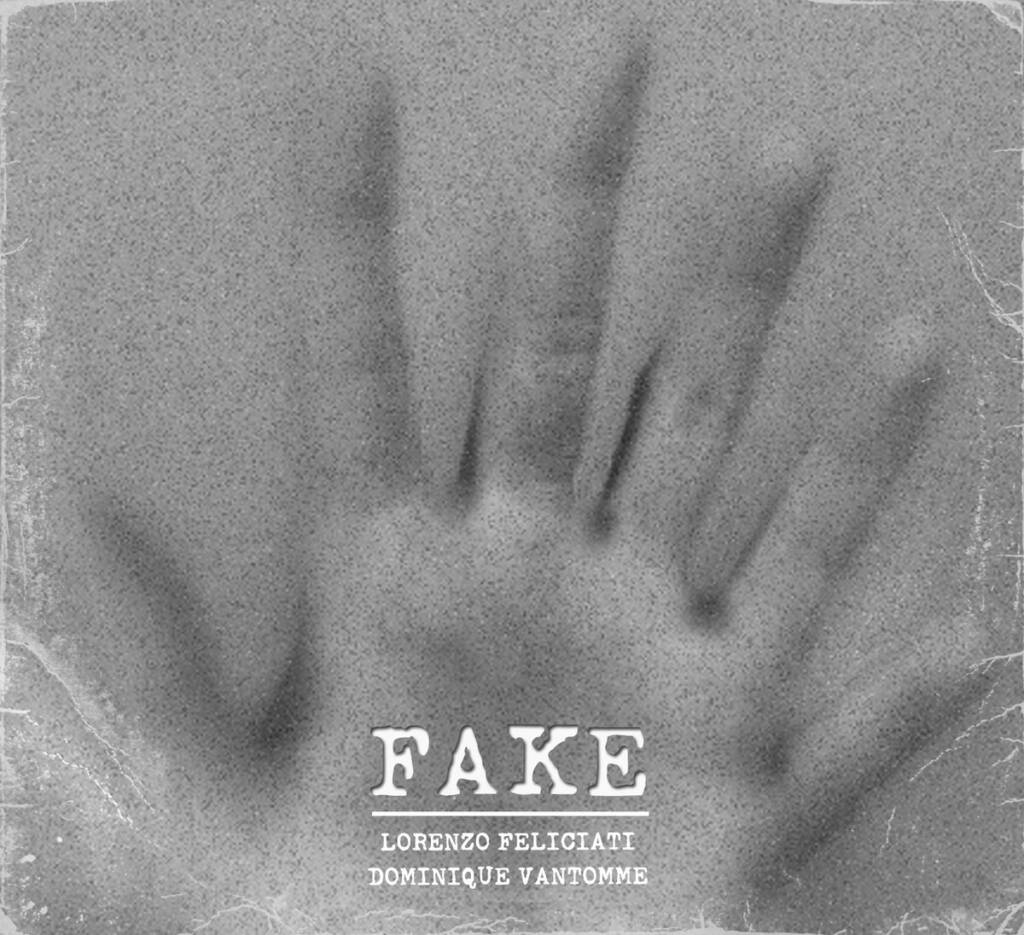 Italian bass virtuoso Lorenzo Feliciati is a well-known figure within jazz/fusion and progressive rock circles. As a serial collaborator he worked with luminaries such as Colin Edwin (ex-Porcupine Tree), Pat Mastelotto (King Crimson, O.R.k), Cuong Vu (Pat Metheny Group) and Eraldo Bernocchi (Metallic Taste Of Blood, Obake, Sigillum S). More recently he worked together with Brussels-based musician Dominique Vantomme. The fruit of this project is an album called "Fake", a highly interesting journey in lush musical soundscapes, jazz and other forms of experimental music…
"Fake" is  very eclectic in nature. For instance 'Bushideuse' sees the unlikely pairing of a drum & bass inspired rhythm and a mellow trumpet parts played by Cuong Vu and it actually works. 'Nightly Business Report' initially starts as a creepy ambient piece but slowly builds towards a jazz-influenced climax. Again it's Cuong Vu's trumpet playing that gives this specific track its proverbial bite. Vu's signature style is one of the highlights of this album.
Lorenzo Feliciati & Dominique Vantomme – Fake (Teaser) (click here if the video doesn't play)
'Strange Times' sees a stronger emphasis on Lorenzo's bass playing, adding depth and texture to the otherwise claustrophobic atmosphere of this track. 'Point Two' is another remarkable track. It's the kind of nightmarish ambient vibe to it that should appeal to listeners with a taste for darkjazz in the Bohren & Der Club Of Gore and the Dale Cooper Quartet vein. The same goes for 'Fake Or Not', on which subtle keys just bring that little bit of angst to the overall atmosphere.
If anything else, "Fake" is a musical celebration of a deep bond between two kindred spirits. It's a stunning debut album, which should appeal to listeners with a propensity for more adventurous types of music in the vein of Ulver and the aforementioned Bohren & Der Club Of Gore and The Dale Cooper Quartet. "Fake" may not be for everybody, but if you give this album a chance it will prove to be a very fulfilling and rewarding listening experience. Hopefully we'll hear more from Lorenzo Feliciati and Dominic Vantomme sooner rather than later, because this collaboration tastes like more.
Tracklist:
Clear Blue Sky
Bushideuse
Nightly Business Report
Point Two
Strange Times
Sun Day
Fake Or Not