Our Shop is back!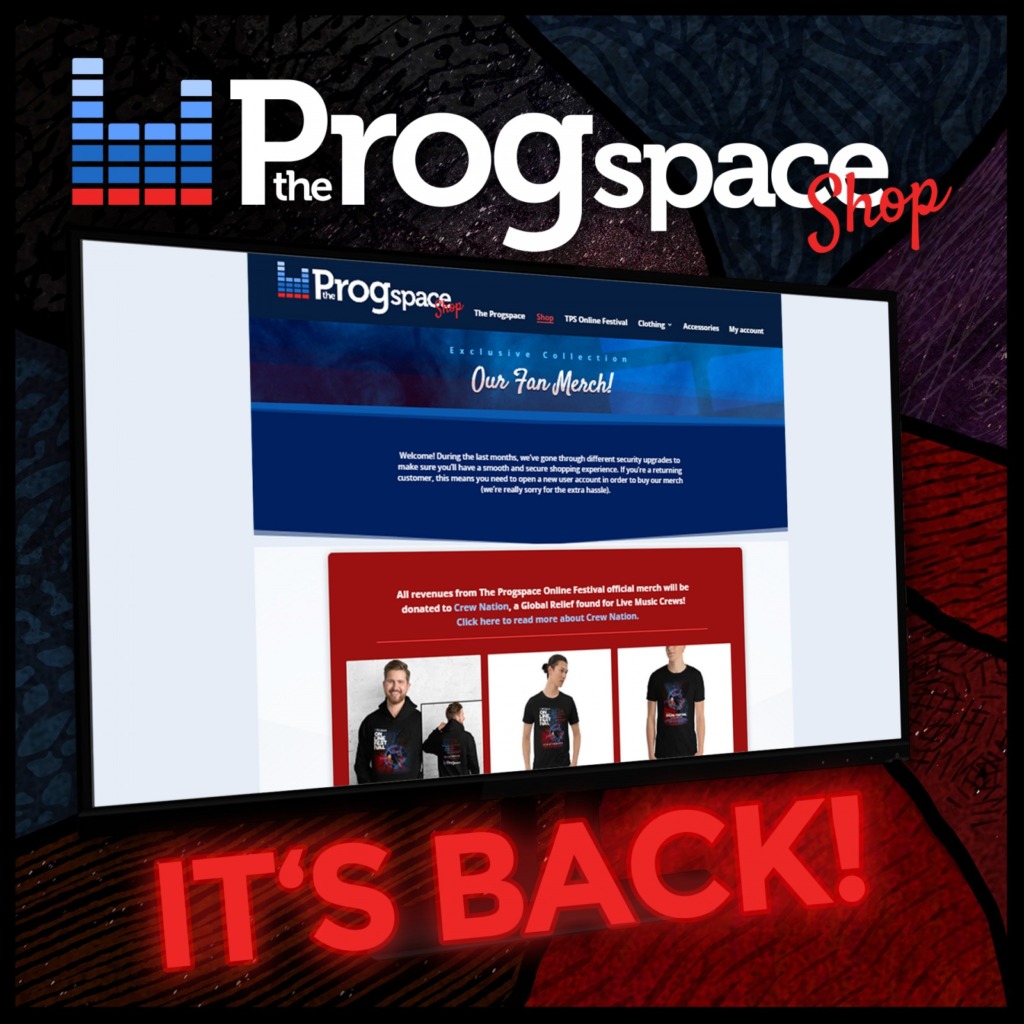 With the Corona crisis kicking in, we had to shut down our merch shop, as our provider had to strip down its services significantly. But:
💥 Now it's back! 💥
https://shop.theprogspace.com
Just in time for The Progspace Online Festival, the Progspace shop is up and running again, with new products and new designs! Of course, there is a line of special Festival Shirts – 80% of the revenues gained from the Festival Merch will go to Crew Nation, the global relief fund for live music crews run by Live Nation Concerts. So get your shirts and hoodies while they're hot and help those suffering from the global concert shut-down!
Also, take a look at our regular merch if you want to support us. As you know, the Progspace is run by us in our free time on our own expense to promote great music that's worth having a louder voice out there. But as we've grown a lot in the last 4 years, just maintaining the technical backbone to the Progspace has become more and more costly. By buying our merch you can help us keeping the Progspace alive and kickin'! And of course, it's damn cool clothing to wear. 😎