Persefone – Truth Inside The Shades reissue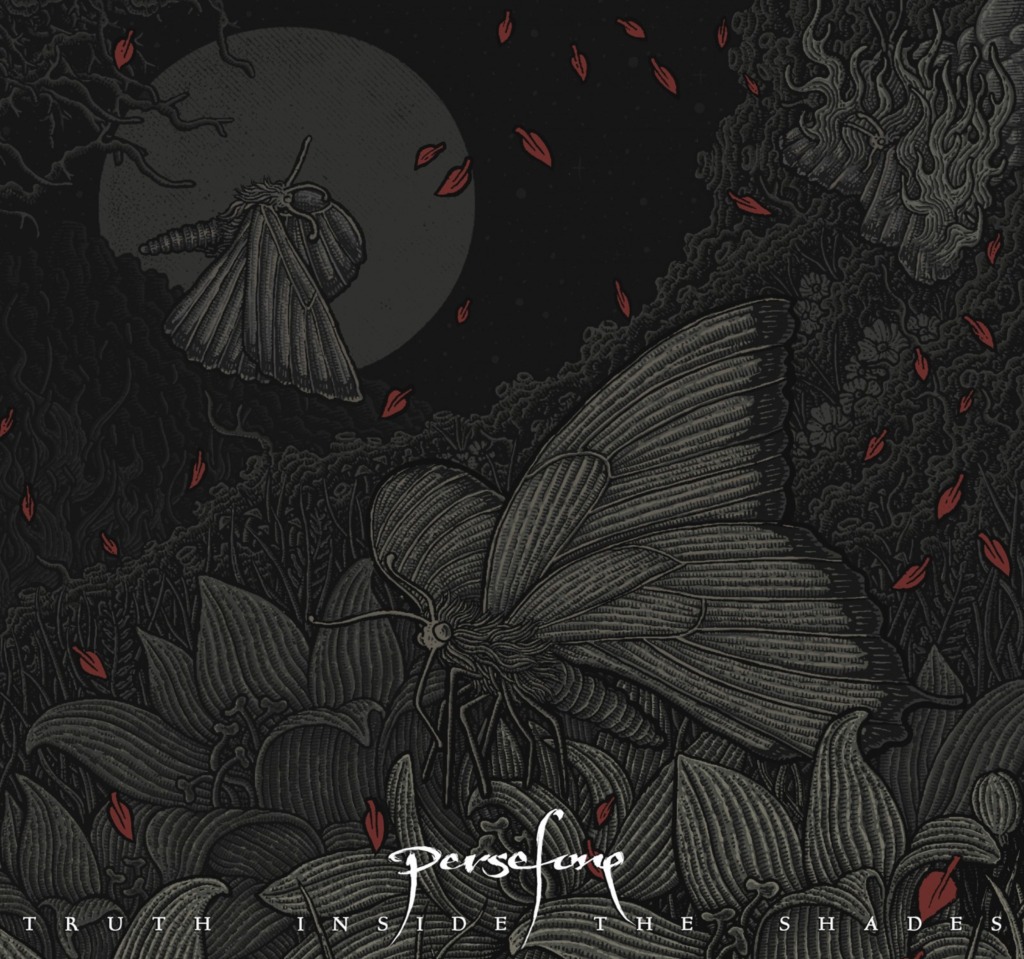 Andorra's progressive death metal masters Persefone might be one of the most unique and creative bands in the genre with their latest albums growing increasingly complex, technical and epic, which is something any prog nerd can truly appreciate. The band is turning more and more heads throughout the prog world with their unusual take of meditative and enlightened concepts exposed through some of the most brutal and energetic music you can find. However, when you go back to their roots, it seems they weren't all that positive and motivational when they took off. Their debut album, "Truth Inside the Shades" is a dark and dramatic piece of work which fits a lot easier into the patterns one would expect from a death metal band, though this one has its fair share of out-of-the-box creativity as well. I always thought this album was the most overlooked and undervalued in the band's discography despite being a real gem. Well, now this album gets its well-deserved share of glory as the band decided to fully re-record it and give it a whole new face, with the polished professional sound they are now capable of creating.
I really feel like this new release brings the new and the old Persefone together as one entity. Re-visiting these old songs is certainly a trip down memory lane but I feel like their current identity really made its way into the music beautifully. The guitars are punchier and more accurate, the drums boost an entirely new level of energy and the keyboards breathe freely like never before. The entire soundscape is way more cohesive and coherent as well as massive, and at times, truly epic. And of course, since they went through the whole recording process again, there's been some tinkering with the actual musical content as well.
click here if the video doesn't play
My favourite improvement given to this album would certainly have to be the addition of blast beats in certain key moments. I feel the drum part is a lot more detailed, intricate and structured, and it clearly shows off Sergi 'Bobby' Verdeguer's unique playing style that I've gotten familiar with on their latest album Aathma, which brings an entirely new dynamic and pace to this record. Same goes for the guitars. The riffs are much better defined and also updated with certain flurries of prog technicality that were missing from the original version.
However, even in this form, this album is not as much of a tech-show as their latest releases. I feel it is very well balanced between complexity and straightforward patterns. Of course, they go out of their way to display crazy progressive patterns and insane solos (Carlos Lozano signature like no one else does it), but they also have a habit of falling into typical fast death metal riffs and recurring themes, easily satisfying the average death metal listener.
The songs are massive compositions that go through various movement changes in an evolutionary manner. It is really a joy to hear these masters work their way through the motions of contrasting ideas so fluently and naturally. From brutal, aggressive, fast-paced metal, to epic and catchy lead melodies, rich keyboard soundscapes and furious shredding, this band does not rest or go stale for a second. And the composition is backed by genuine expression.
click here if the video doesn't play
The emotion delivered throughout this album is quite complex and evolved. It's not just angry or aggressive but it takes a variety of forms and personalities as it moves forward. The vocals play a lot into it and of course, Marc Martins' screaming and growling is primarily brutal but it also seems cathartic and sounds a lot more human than the technical approach you may encounter in progressive or technical death metal these days. And keyboardist Miguel Espinosa's clean vocals play a part of melancholy, sadness or maybe a sense of comfort and peace.
The album feels somber, philosophical and introspective and it really gets to you. The soft piano moments and atmospheric keyboards really envelop you and even when all the madness gets going, there is still this beautifully melodic component shining through at times, developing even a slightly cinematic tone in the keyboards. It isn't just a contrast between heavy and calm sections but it covers gradual layers in between, almost as if it comes in waves.
Some of my favourite moments would have to be the epic closing melody on 'The Demise of Oblivion', the triple solo in 'Atemporal Divinity' and the surreal atmospheric break in 'Niflheim'. But these are just highlights showcasing what the band exquisitely delivers throughout the full duration of the album: pure artistry of the highest possible level. I knew this album needed a re-release with high-quality production, but the new recording really gives a new face and breathes a lot more energy and life into it. Persefone are masters at their craft, and this release is no different.
Track List:
My Unwithered Shrine (02:02)
The Whisper of Men (04:43)
Truth Inside The Shades (11:01)
Niflheim (The Eyes That Hold The Edge) (07:56)
Atemporal Divinity (08:58)
The Demise of Oblivion part I (06:23)
The Demise of Oblivion part II(01:20)