Sordid Pink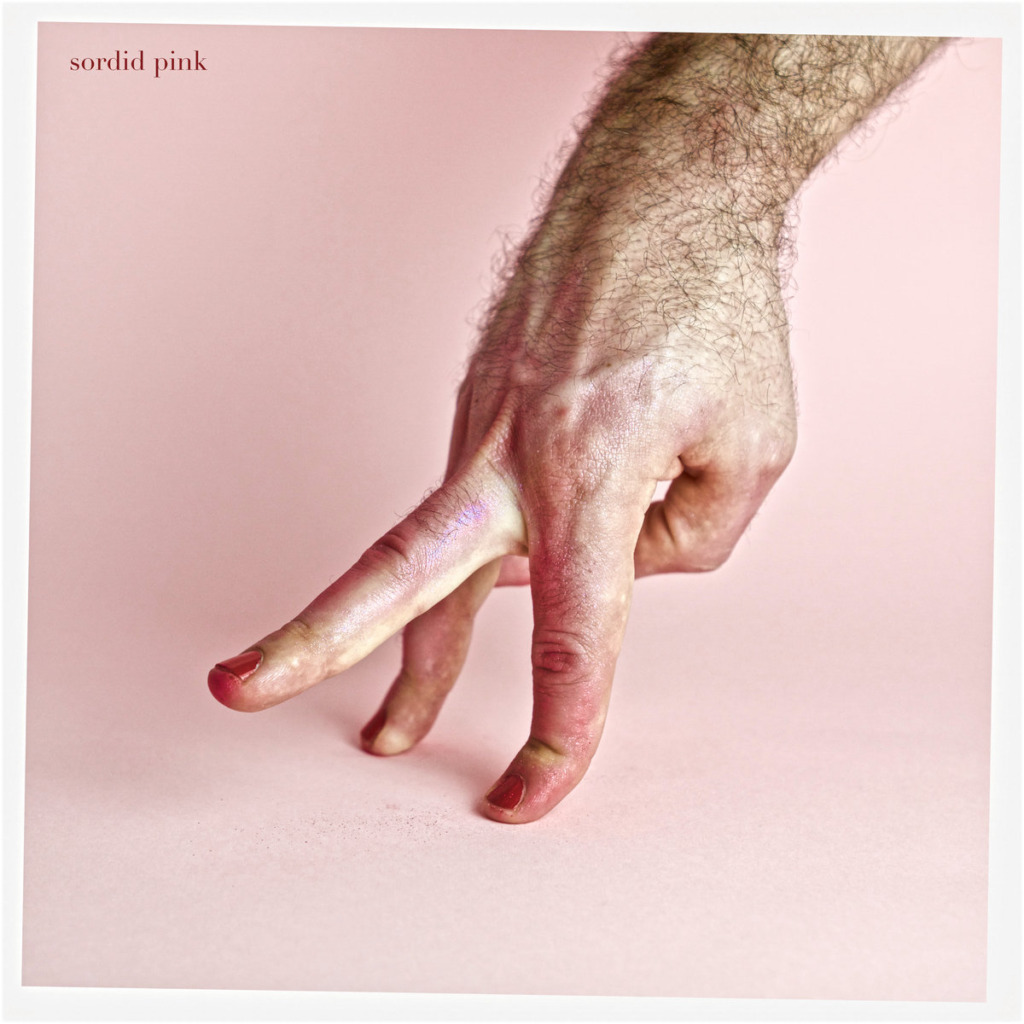 When I first heard David Maxim Micic's band Destiny Potato, I was instantly blown away by their music. It was extravagant, technical, progressive and incredibly adventurous and I've really been hoping for a follow-up. But it came in a slightly different form than what I was imagining. The same musicians (e.g. David Maxim Micic and vocalist Aleksandra Djelmash) now take an entirely different creative path and resurrect this band under the name Sordid Pink. And it's an entirely different entity. Leaving behind a lot of the technical and progressive chops, they take a turn towards the alternative rock/metal area, with a clear genre tag being impossible to place. The music on this album ranges from prog rock to indie rock, avant-garde metal and pop/electronic influences. It's quite the unusual cocktail, but there is one thing that it inherited from its predecessor, the unstoppable drive for silly vibes and fun. Yep, it's quite the immature endeavor and it's bound to lighten your mood.
The first thing that struck me was that the music isn't anywhere near as riff-driven as I was expecting, even based on the first released single 'FU'. It is quite heavy but for the most part, the oomph and energy of it comes from the bass and the drum kick, allowing the guitar to spend a lot of time on grooves and lead sections, mostly clean. The drum often boosts a kick-snare bouncy pattern that wouldn't necessarily belong to the world of prog, but smooth underlying intricacies and details constantly make their way into the mix. The bass also seems to rely primarily on a down-tuned beat but it also runs wild in certain moments. And the riffs, though quite rare, are particularly nasty and disagreeable when they hit. The amount of gain on the riff in "FU" for one is not exactly decent.
I feel the music is made to have a catchy ear-worm effect almost as you would hear in radio-friendly pop music, with incredibly catchy, sing-along style choruses, but the texture and details make a strikingly intense experience that can even draw in proper metalheads (e.g. me). And of course, David couldn't help also throwing some solos in there, my favourite being the one in 'Freak'.
click here if the video doesn't play
It would seem then, that this is a much more straightforward approach, but whilst maintaining this sound through each song, they manage to spark some diversity through the expressive approach. Vocals definitely play a lot into that. The first four tracks are very funky/groovy and have a part fun, part rebellious attitude. Aleksandra does a great job at sounding both sweet and sour, singing light poppy tunes and then dropping down the screamo. There's a certain grittiness to her voice that I really like which seems to constantly intensify and relax as she switches between more light-hearted and more aggressive moods. She's got quite the charisma and really knows how to surf these, remarkably weird songs in a way that makes sense and fits with the instrumentation.
The second part of the album I feel is a lot more diversified. 'FU' drops a nasty breakdown. 'Livin' boosts the progressive elements. 'I Told You' is the only ballad on the album and it is honestly quite refreshing and heartwarming. And the closer 'Rust' picks up the fastest tempo, puts the riffs forward and gets honestly quite headbangy. And through all these phases they manage to maintain a sound that is both professional, and incredibly fun. Did I mention there's a TRUMPET SOLO on 'I Told You'? Yep. There is, and it's a bloody good one too, great detail to top off an already quite extravagant album. Sordid Pink has quite a unique character and you may or may not like it but you will certainly be surprised in a number of ways.
Track List:
Killer (03:35)
Freak (04:40)
Falling (03:58)
Drive 04 (04:56)
Saw it Coming (03:53)
Fu (04:23)
Livin' (04:16)
Our Home (04:29)
I Told You (04:06)
Rust (05:11)