Suburban Savages – Demagogue Days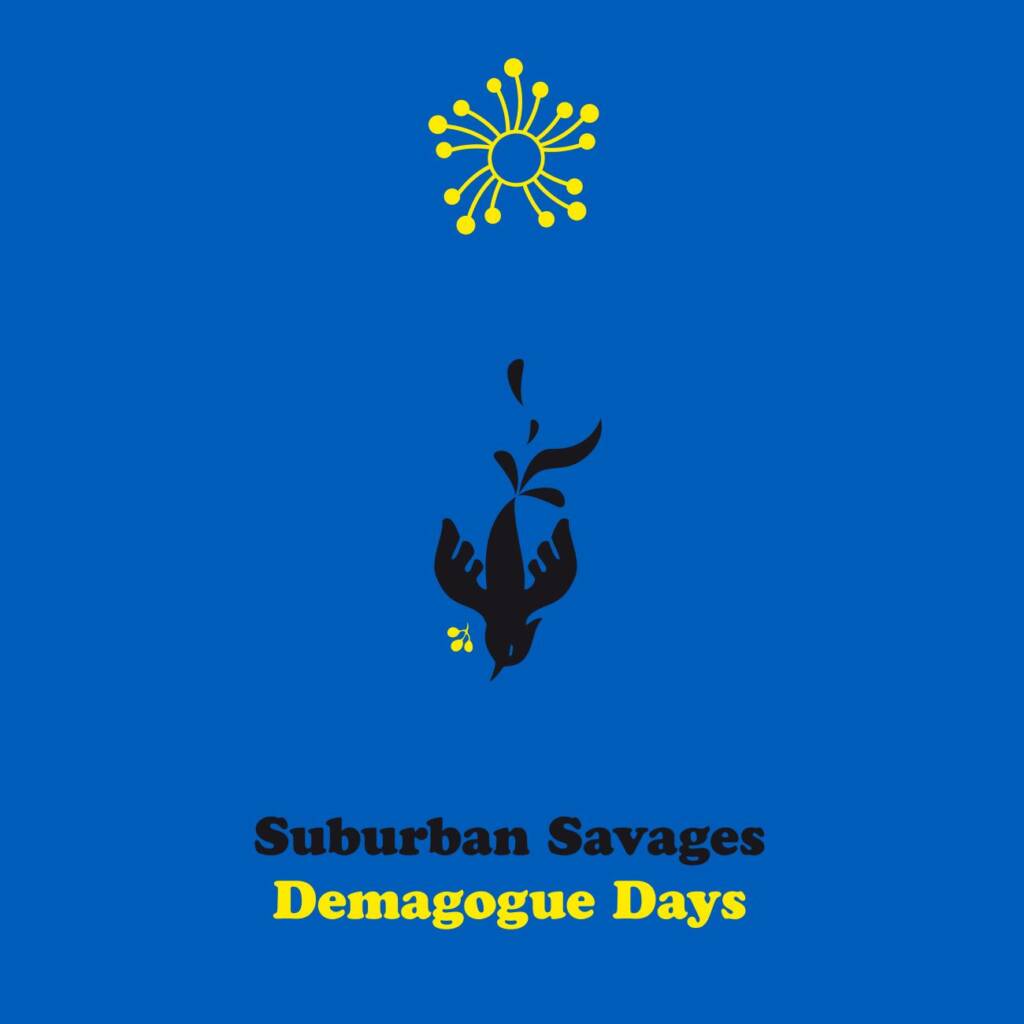 There is an art in coming up with an album full of songs that rely extensively on traditional sounds and instruments from a bygone age, then producing an overall sound that is fresh, modern and right in the here and now. But these guys have achieved this in buckets.
With a sound that harks back to the days of Greenslade and Gentle Giant, it is very much keyboard led, with the remaining instruments adding texture and colour as required, but with a certain "pop" sensibility that leaves the hook lines embedded in your head and you humming along.
It is not a concept album as such but certainly has a loose thread connecting the songs, one of communication between each other, misinformation and general lies, more than apt in these strange times we currently live through.
The album's opening track, 'Aroused and Confused', sets the mood, the longest composition, it pushes together a modern feel against a backdrop of traditional sounds and layered vocals, utilising the 3 singers on this album to great effect, but there's plenty more of that to come.
Next up is 'Taciturnity' with its dual vocal lines of male and female voice working in tandem and lyrically a particular favourite of mine, I just love it, it makes me smile listening to the lyrics of a song which are about not knowing what to write lyrics about!
Although the album has very much a bright and breezy feel about it there is a slightly more melancholic feel from the Norwegians writing on the title track, 'Demagogue Days' and 'Iconoclast', the latter with an almost angry edge to it at times.
A personal highlight for me is 'Under Mirrored Skies', at times avant-garde, other times jazzy, it encompasses all that is so good about this album in this, its stand out composition. There seems to be a large tip of the hat to Pure Reason Revolution on this song, but that, in my humble opinion is no bad thing. The gap of some 4 years since their last release has honed and sharpened their songwriting to greater heights. Sometimes slightly quirky it maintains an overall identity and feel, giving it a charm all of its own, something I guess is not always easy to capture in this remote world through which we have recently lived (recording in Oslo started as the pandemic broke).
Suburban Savages – Under Mirrored Skies (click here if the video does not play)
The closing track on the album is the second of two instrumental songs, namely The 'Silence Afterwards' (the other being 'Krystal Fox'). Catchy, dreamy synths wash over you while underpinned with an almost Latin cha-cha beat, and while it contains no vocals, I find that as a song it has the ability to speak to you and stir up so much emotion. As the song reaches its conclusion the tape sample machine, which incidentally starts the album is clicked off and we find ourselves back where we started.
To sum up, this album is a breath of fresh air, it makes you want to dance and sing, it brightens your day and it gives you something better than normal, it mixes the old and the new soundwise but certainly never sounds dated, rooted in traditional prog it simply bristles with melody and modern sounds too, so give it a spin, it deserves to be listened to and appreciated.
Tracklist:
1.Aroused and Confused
2. Taciturnity
3. Demagogue Days
4. Krystle Fox
5. Iconoclast
6. Let's Talk
7. Under Mirrored Skies
8. The Silence Afterwards