Wilderun – Veil of Imagination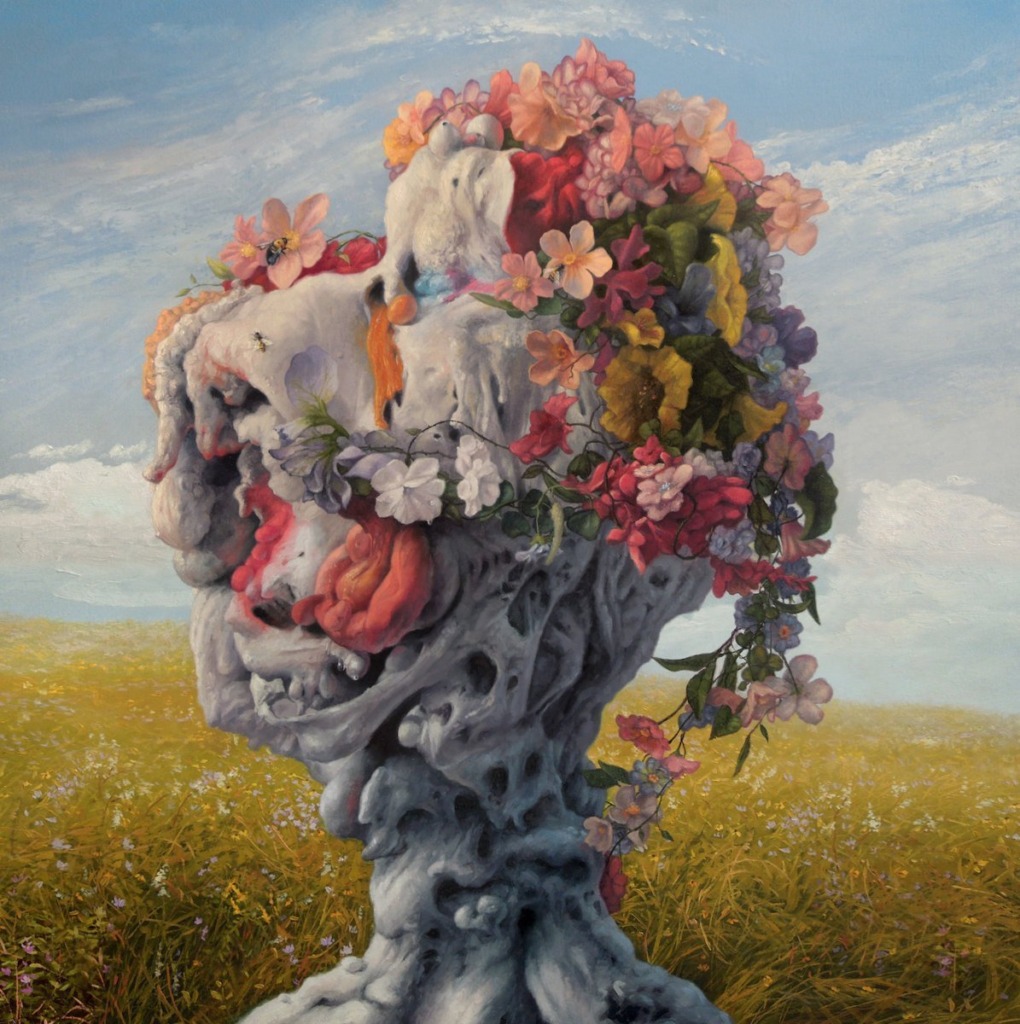 Every now and then it happens: out of the blue you're presented with a new band and you're not able to listen to anything else from that moment on. What rock have I been living under that a gem such as Wilderun has completely passed me by? Apparently, a friend did tell me to listen to it at some point, but for whatever reason I likely had my ears clogged up at that time because man, would I have jumped on that! So many new things to hear on every spin!
I've had the back catalogue on repeat on streaming services (and ordered off their Bandcamp so I can blast it in the car) and I have the absolute honour to write a little something about the upcoming album, "Veil of Imagination", out for release on 1 November 2019.
Wilderun definitely isn't a band that likes mucking about: the very first song, 'The Unimaginable Zero Summer', clocks in at 14 minutes and 55 seconds. Starting out with a foreboding spoken-word intro they edge into the song with acoustic guitars, strings and vocals that remind one of Mathias Blad of Falconer fame. Before long we find ourselves pelted with blast beats and haunting melodies. The song alternates between heavier and calmer bits, emphasizing the heavier with measured buildups, sometimes ending in cacophony, but never over the top.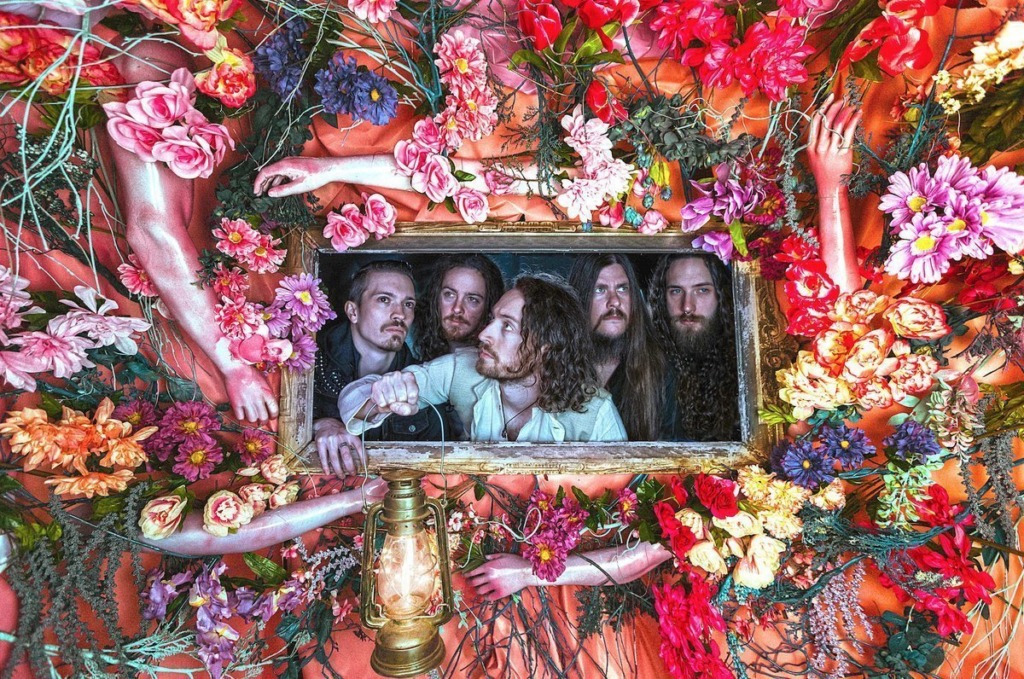 The fade from 'TUZS' to the next song isn't perfect, but let's skip over that quickly cos the album launches into 'O Resolution', my favourite track of the album. Imagine if Ensiferum had a band meeting and decided to quit with the silly cowboy antics they've been giving us in their later albums, and decided to go with a more Opeth-y vibe, but with a Viking choir and a full symphony orchestra added in the mix. That's basically what you get.
The song knows a catchy chorus that reminds the listener of the clean, clear vocals of Mikael Åkerfeldt during the "Blackwater Park" and "Deliverance" days. An influence we'll definitely encounter a few times during the album. The song ebbs and flows from heavy parts with massive orchestration to interludes with barely an acoustic guitar. Only to return to that melody from the chorus, only just performed by the lead guitar in the dying minute of the song. And before you know it the song's ended. Why does it have to end?! Yearning to just hit the return button to hit it again, however before you know it you're skillfully pulled into the next song by Wilderun instead.
Wilderun – O Resolution! (click here if video does not play)
It's a public secret that to make a heavy song sound even heavier, you offset it with some calmer tunes. 'Sleeping Ambassadors of the Sun' starts off with one of those sensitive moments on the record, the subtle moment doesn't last very long though and slowly but surely builds to a marvellous orchestration. The haunting melody resounds throughout the song. Just when you start getting into the buildup, the song winds down again.
Seriously though, time flies when you're listening to this album. There are so many intricacies to the album. New things seem to happen every time you put the album on. And again, before you know it, the almost 7-minute long journey of emotions seamlessly flows into what is probably the best part of the entire album.
'Scentless Core (budding)', 'Far From Where Dreams Unfurl' and 'Scentless Core (fading)' should be seen as one whole, a 17-minute masterpiece where the band shows us the works. Where 'Scentless Core' is an almost classical orchestral music piece. Starting off and ending with beautifully composed piano, with the orchestra let loose in the middle and then… 'Far From Where Dreams Unfurl'. This earworm hits you and won't let go. It'll be stuck in your head for days: my second favourite track off the album not just for its catchiness, but because of the whole production. When you like your metal epic, like me, this'll be to your tastes. 'Far From Where Dreams Unfurl' was the first single Wilderun released off this album, and it's a brilliant showcase of what these guys are capable of.
Wilderun – Far From Where Dreams Unfurl (click here if video does not load)
The production is smooth, the songwriting skill masterful, and did I mention catchy? This song wouldn't be amiss on a Falconer or Turisas (the Finnish battle metal masters) album. Everything just clicks in this song, from the guitar leads to the vocal melodies. You'll find yourself playing this song over and over again, wondering, like me, how these guys have gone under the radar for so long.
But stop yourself once again for a moment from pushing that repeat button, cos like I said, I believe this should be listened to as a three-part-but-whole. Whereas 'Scentless Core (budding)' seems like an intro to 'FFWDU', 'Scentless Core (fading)' first starts off as an outro of sorts, but develops into a song of itself, about 3 minutes in. We had our calm little centre, now we're back to the rocky, manly Viking roots these guys seem to bore into. Pounding drums guide us on the warpath to what is to be an epic finale of the album.
It's easy to hear why 'The Tyranny of Imagination' was chosen as a second single. Wilderun released this almost 10-minute long song as a lyric video. The mix by legendary producer Dan Swanö is definitely on par in this song with every layer in the production coming through sound and clear. Starting off dark and ominous, the song moves into the kind of rhythm that'll enthuse any crowd into clapping along while singer Evan Anderson Berry alternates between some of his deepest death growls and haunting clean vocals. This is one of those songs that'll grow into a crowd favourite during live performances, fading out into noise followed by the band putting away their instruments and taking a bow for a performance well done. But Wilderun won't leave until they've finished what they started.
Wilderun – The Tyranny of Imagination (click here if video does not play)
A piano intro starts 'When the Fire and the Rose Were One', a fairytale-like beginning with soft vocals from Berry painting a cinematic landscape befitting of any Disney animated movie. It starts off a true emotional rollercoaster that first moves into a folk and power metal middle, followed by blast beats with an almost symphonic, gothic kind of storyline played over the top by strings and brass, xylophones can be heard, the whole turning into an almost manic high taking you for a run until it all comes to an end in a flute dance, piano and then starts right back from the start. The cinematics are back, drums kick in and we're transferred to the climactic ending of the rollercoaster ride. And what a ride it was. The song lasts a good 12 minutes. An epic song to end an epic album.
I for one wouldn't have minded had they written another few songs. The album clocks in at a good 70 minutes, but feels like it flies by. It never drags, it never dawdles, there's ever a purpose to wherever each song is going. Time flies by and before you know it you'll find yourself right back at the start for another listen.
On "Veil of Imagination" something wonderful is created. A beautiful mix between folk, pagan, progressive, death, black, and even melodic, gothic and most of all symphonic metal. In my eyes they've created a sort of perfect mix of styles so that every person who enjoys listening to metal can find a song that they like.
And for one like me, that likes every song of the album, there's something new to discover on each listen. I thought I had my choice for album of the year locked in and ready, but these guys have shown me there are always surprises lurking when you least expect it. Rating it 4.5/5 because there's no such thing as perfection, but these guys have come quite close to it! What an album! What a band! What a discovery!