Q&A with GAZPACHO – Thomas Andersen & Jan Henrik Ohme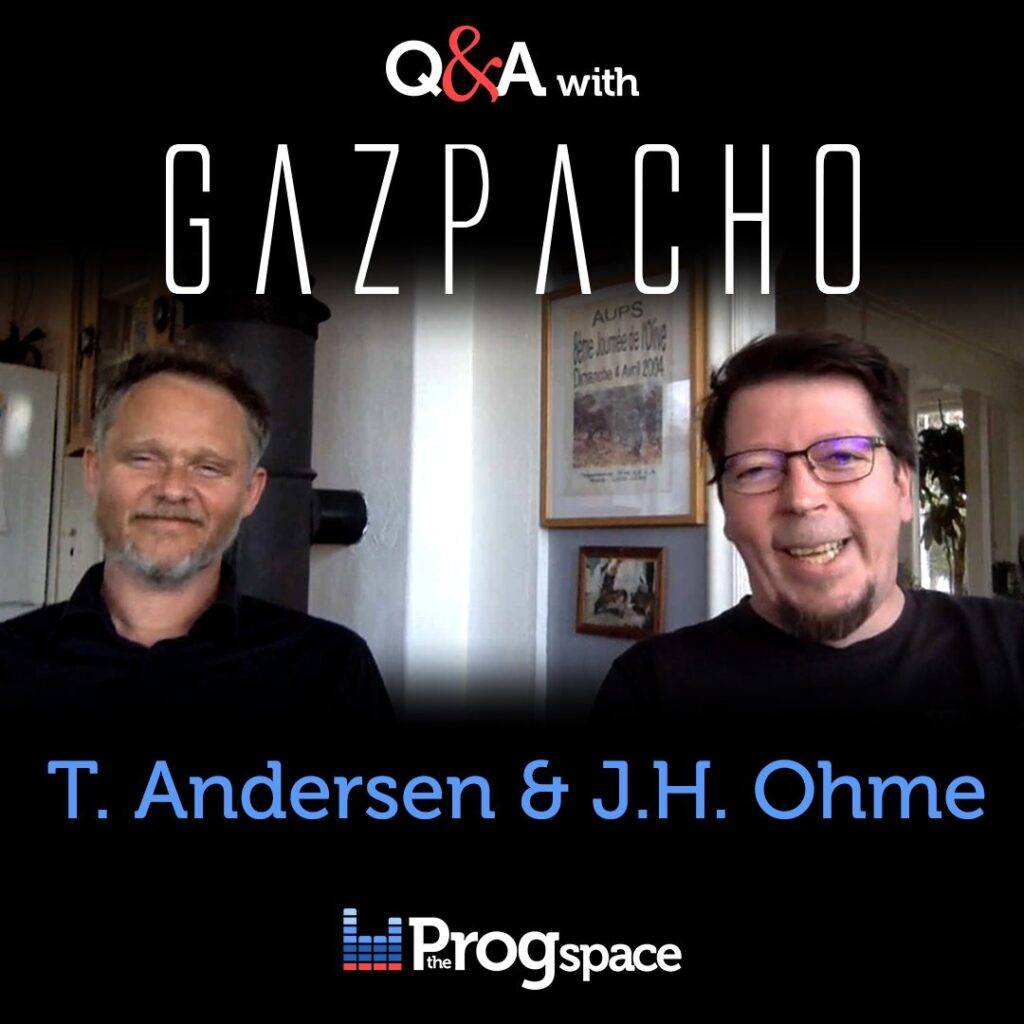 Here is a new episode of our series The Progspace Interviews: Q&A with GAZPACHO (Thomas Andersen and Jan Henrik Ohme). Thomas and Jan Henrik talked with us about the creative process behind Gazpacho's latest opus: "Soyuz", the music industry, interesting soundscapes, using different sounds to create music and invite you to see them live, specially at the Be Prog My Friend festival in Barcelona, Spain next June 30th.
Order Gazpacho – Soyuz here: http://gazpachoworld.com/store/
Read our "Soyuz" review here: https://theprogspace.com/gazpacho-soyuz/
Watch below and head to The Progspace YouTube channel to subscribe and watch more interviews!