A lone album amongst the underground!
Releases of the Week 29/2021 with Erdve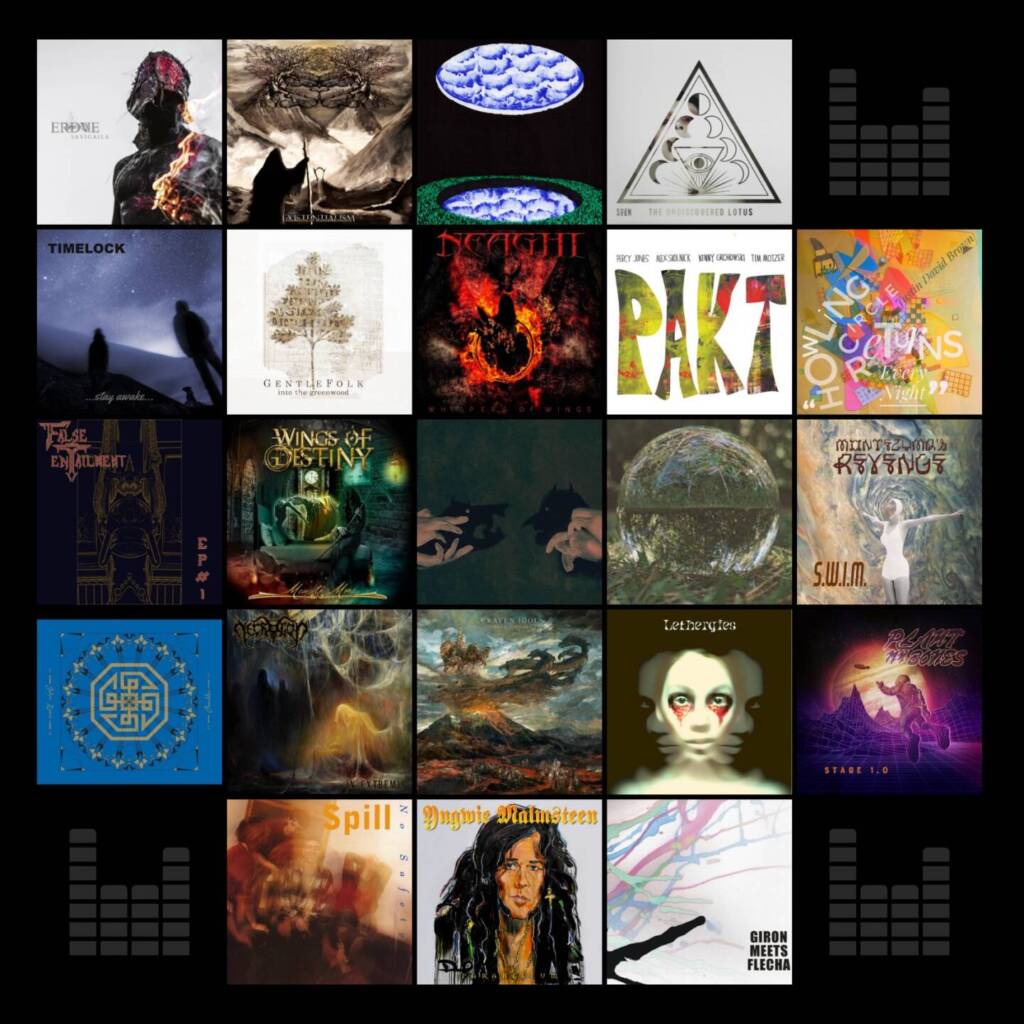 This week, we would like to highlight the enormous sophomore full-length album from Lithuanian post-hardcore/sludge metal group Erdve. But don't let that pull you away from digging deeper into the depths of this week's underground prog! One of these could become your 2021 album of the year contender.
Erdve - Savigaila
Erdve release their new album "Savigaila" with Season of Mist today, and it is a massive one! Noisy, dissonant, heavy, yet atmospheric at points as well. No kidding, I only got into them earlier this week with their 2018 debut "Vaitojimas", and it blew me away! So it's easy to say I was quite hyped for this release. And continuing the tradition of writing their songs in Lithuanian on top of their dark, sludgy post-hardcore sound makes Erdve an overall unique band. If you have an itch for something that's slow and enormous but versatile enough to please your proggy tastebuds, give this a shot and play it loud! Colin
More releases for 23 July, 2021
Kizin - Existentialism, the Sense of Human Essence (July 17) Bandcamp
Squid - Near the Westway EP (July 17, Rough Trade)
Soen - The Undiscovered Lotus (July 17, Silver Lining Music)
Timelock - ...stay awake... (July 18, Dutch Music Works) Bandcamp
Gentlefolk - Into the Greenwood [Reissue] (July 19) Bandcamp
Neaghi - Whispers of Wings (July 19) Bandcamp
PAKT - PAKT (July 20, MoonJune Records) Bandcamp
Justin David Brown - Howling Circle Returns Every Night (July 21) Bandcamp
False Entailment - EP#1 (July 21) Bandcamp
Wings of Destiny - Memento Mori (Wormholedeath)
A Formal Horse - Meat Mallet Bandcamp
Darkside - Spiral (Matador Records)
Montezuma's Revenge - S.W.I.M. (Zero Hero Recordings) Bandcamp
John Zorn - Parables (Rough Trade)
Necrogod - In Extremis (Transcending Obscurity Records) Bandcamp
Craven Idol - Forked Tongues (Dark Descent Records) Bandcamp
Lethergies - Lethergies Bandcamp
Yngwie Malmsteen - Parabellum (July 23)
Plant My Bones - Stage 1.0 EP (Inverse Records)
Spill - No Safety [Reissue] (Cuneiform Records) Bandcamp
Giron Meets Flecha - Giron Meets Flecha (July 25) Bandcamp