3 independent EPs; 3 different flavors of modern prog!
Releases of the Week 31/2021 with Art Against Agony, Grace Hayhurst & Insurgent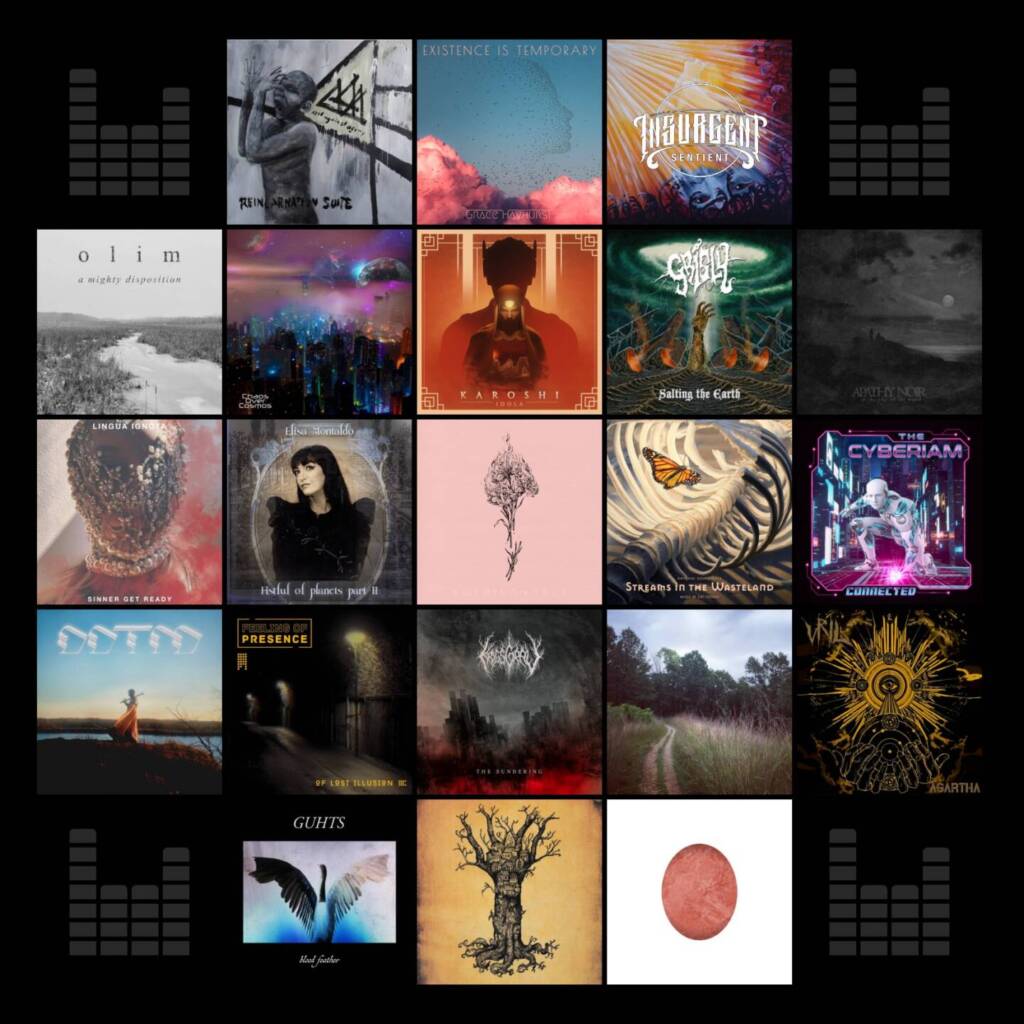 Enigmatic masked collective Art Against Agony return to their fusion metal sound after an electronic excursion last year, British multi-instrumentalist Grace Hayhurst presents her first EP, and so do her country-mates of Insurgent; this week we have three independent EP releases for you that represent three different flavors of modern prog! But no worries, there are also a few new quality full length albums waiting to be discovered… And as always, don't forget to subscribe to our Spotify playlist!
Art Against Agony - Reincarnation Suite EP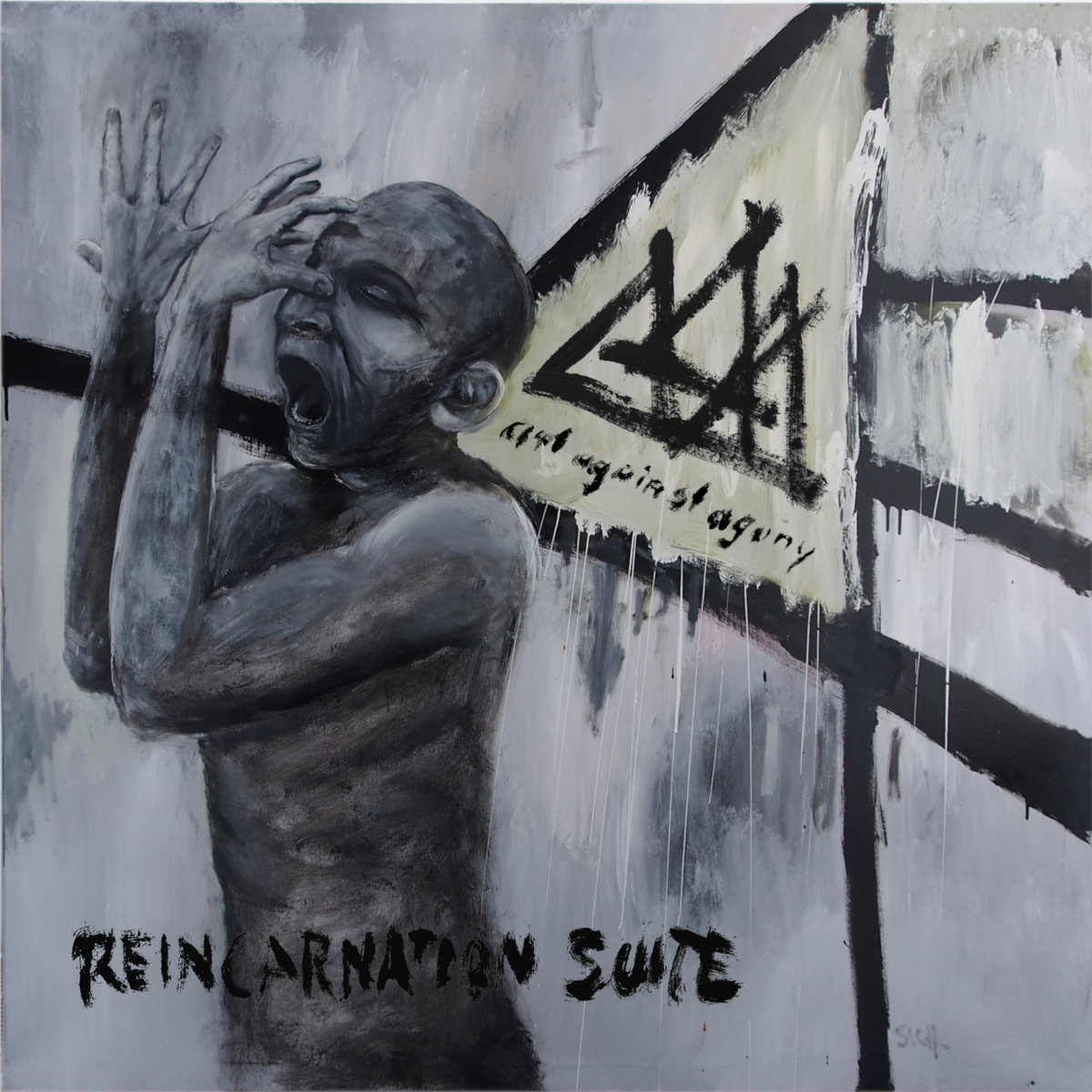 After an electronic excursion with last year's "Solanaceae", German based international collective Art Against Agony return to their trademark fusion metal sounds with the new "Reincarnation Suite" EP – and expand their sound universe even further. Crazy rhythms and percussions clash with the frantic signature riffs and solos of main mask man the_sorcerer and some guest saxophone sounds from Grammy nominated Mars Williams in 'Differentiate' are fitting in just perfectly.  As does Mattias IA Eklundh's crazy guitar wizardry in 'Elaborate'. Mridangam master the_maximalist is getting some percussive backup from the legendary Nippy Noya through 4 out of 7 tracks. The mood ranges from trippy and contemplative to heavy, dark and epic, making Art Against Agony's instrumental blend as epic as ever. And for all AAA freaks who want to know how their favorite masked band sounds with a vocalist: check out the single 'WITKSM – SUPERIOR BEAST' which features a fierce guest performance by MNSTRGRY and it is unleashed today as well! Don't forget to check the band's Patreon if you're not part of that already for cool art (against agony) perks: https://www.patreon.com/artagainstagony Dario
Grace Hayhurst - Existence Is Temporary EP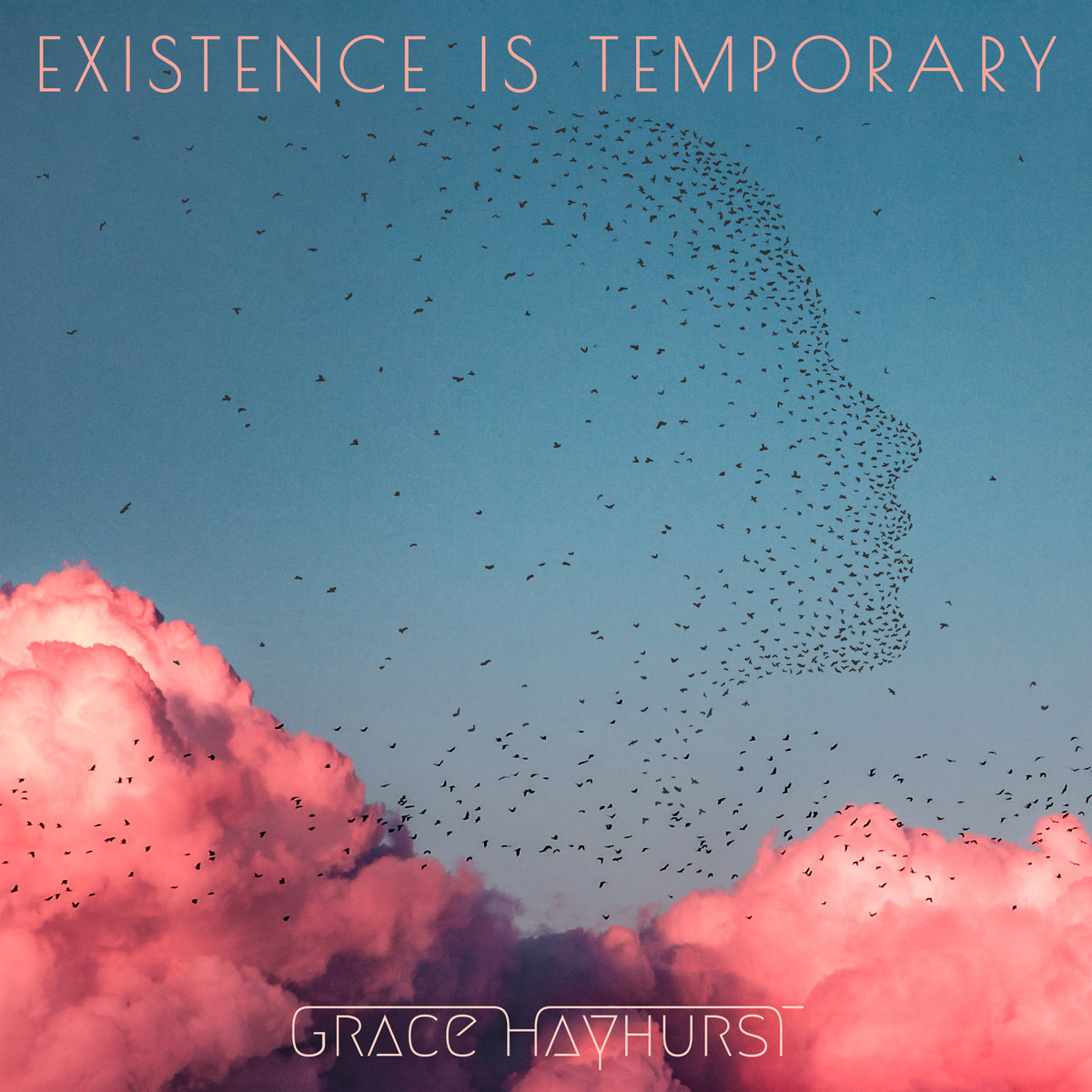 Is this ambulance just driving by outside my window or is it coming from my speakers? British multi-instrumentalist and classically trained musician Grace Hayhurst is starting off her debut EP a little irritating, before soothing guitars lead into the first riff of the, well, riff-driven opener 'Where am I?'. The drums are handled expertly by Andrew Scott (Leviathan Owl, Slice the Cake, Feather), all other instruments (except for some acoustic guitars which come courtesy of Paul Haness), are played by Grace herself. The spoken word part from Jonah Robertson in the title track feels a bit over the top in places, but that doesn't take away from the positive overall impression of "Existence is Temporary". Rounded off by an absolutely gorgeous cover artwork, this is a neat first acoustic sign of life from Grace Hayhurst that should appeal to fans of atmospheric instrumental prog as well as post rock aficionados. Favourite track: 'Death is Final'! Dario
Insurgent - Sentient EP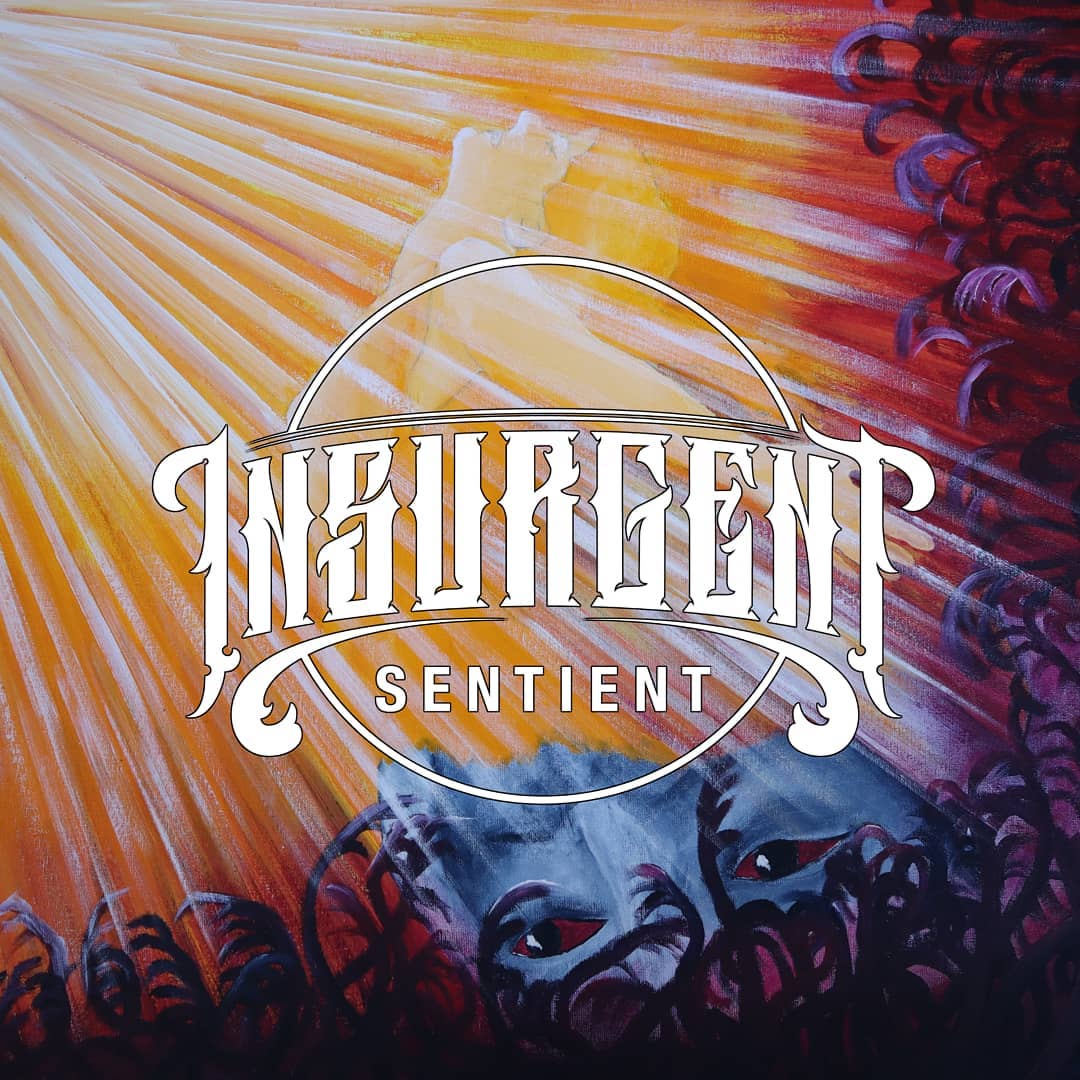 Bouncy riffs galore and a powerful voice: Insurgent hail from Birmingham, and with their debut EP "Sentient", they are introducing their own brand of prog-tinged modern metal mixed with anthemic stadium hooks. After all this eclectic instrumental stuff above, it's time for something altogether more mainstream-appealing and simply groovy as hell, don't you think? The angular riffs, supported by a tight rhythm section, are literally screaming for some headbanging action and Kate Teitge's roaring and soaring voice is leading them into battle. Different bands like Alter Bridge, TesseracT, but also Novena come to mind as the density of killer hooks is, well, simply off the hooks and the riffing is oscillating between straight forward attack mode and some more proggy rhythms. Insurgent have the potential for a bright and successful future appealing to both mainstream rock/metal and prog audiences. Dario
More releases for 06 August, 2021
olim - A Mighty Disposition (July 31) Bandcamp
Chaos Over Cosmos - The Silver Lining Between the Stars EP (August 1) Bandcamp
Karoshi - Idola EP (August 1)
Grisly - Salting the Earth (August 3, Xtreem Music) Bandcamp
Apathy Noir - At the Edge of the World (August 5) Bandcamp
Lingua Ignota - Sinner Get Ready (Sargent House) Bandcamp
Elisa Montaldo - Fistful of Planets Part II Bandcamp
Nothing Noble - Modern Dismay (Prime Collective)
Zac Tiessen - Streams in the Wasteland (Original Soundtrack) Bandcamp
The Cyberiam - Connected Bandcamp
Foxing - Draw Down the Moon (Hopeless Records) Bandcamp
Feeling of Presence - Of Lost Illusion Bandcamp
Krigsgrav - The Sundering (Wise Blood Records) Bandcamp
Thomas Harbour - Duodecennial Bandcamp
Vril - Agartha EP Bandcamp
GUHTS - Blood Feather EP Bandcamp
Michael Woodman - Psithurism EP Bandcamp
The Halcyon Conservatory - From Egg to Ruin EP Bandcamp