Prog Rock, Post Metal, Deathcore: we got them all!
Releases of the Week 40/2021 with The Paradox Twin, Shy, Low & Every Hour Kills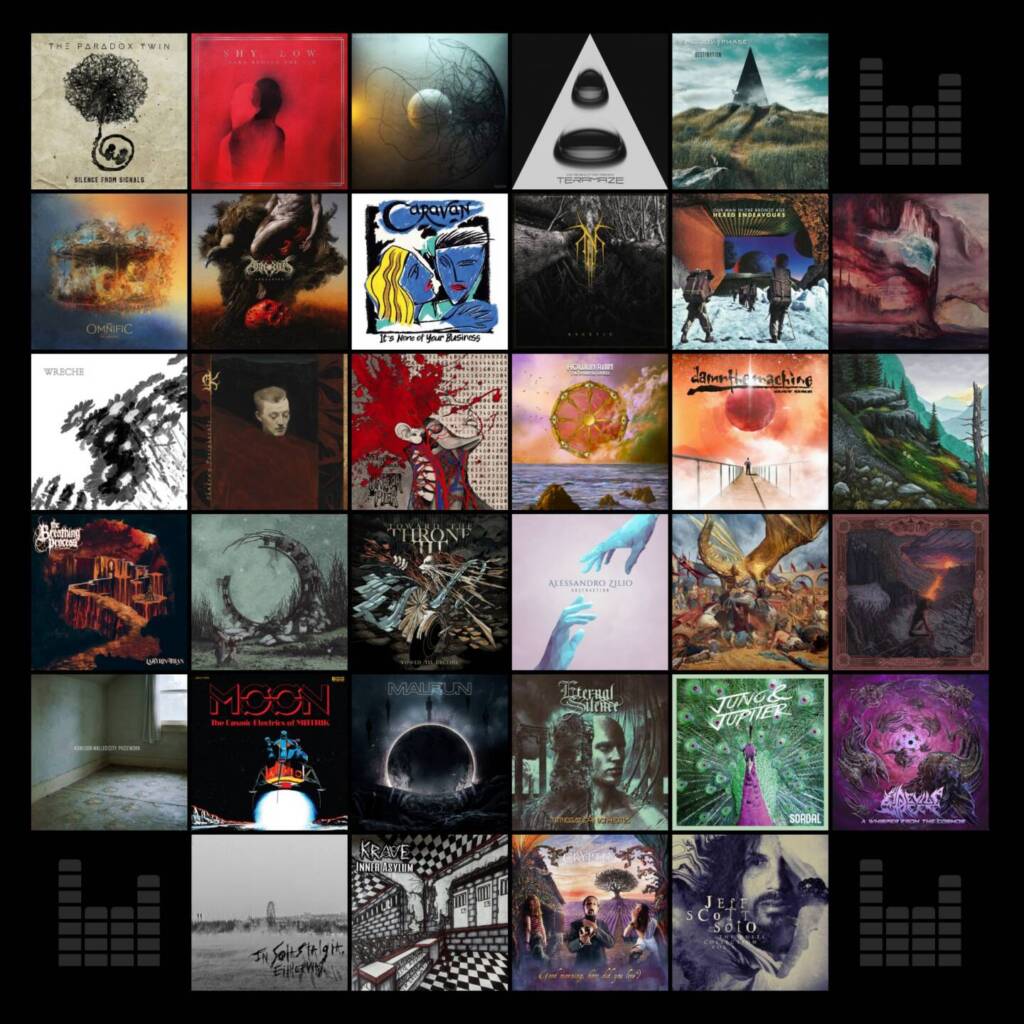 On this Friday, we are highlighting three releases that couldn't be more different: starting off with beautiful melancholic british prog rock on "Silence from Signals", the sophomore effort of The Paradox Twin. Quality instrumental post rock/metal comes from Shy, Low and their fourth album "Snake Behind the Sky" that is out today on Pelagic Records. And finally some dense and massive deathcore by Canadian based project Every Hour Kills. We premiered their new EP "Vacua" already on Wednesday exclusively here on The Progspace. Now it's out there on all the streaming services and you can discover it together with all the other Releases of the Week in our Spotify playlist, so subscribe now if you haven't done so already!
The Paradox Twin - Silence from Signals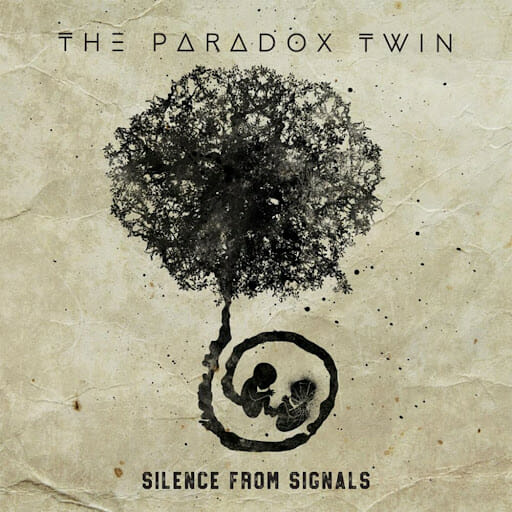 Just off a short run of UK dates with label-mates of Kyros, The Paradox Twin return with their second album "Silence from Signals". And it's an exceptionally beautiful one, I can tell you. The two singles 'Wake Vortex' and 'Sea of Tranquility' already showcased the addition of second vocalist Nicole Johnson wonderfully, with 'Wake Vortex' easily qualifying for one of the very best songs of the year 2021! The rest of the album takes us on an atmospheric (prog) rock journey that rivals the best output of their peers (Anathema, Mostly Autumn, etc…). Touches of neo-prog are there, but The Paradox Twin have found a sound that is distinctly their own, and deeply emotional at all times. For music lovers who like to dwell in aural melancholy, this comes with the highest recommendation! Dario
Shy, Low - Snake Behind the Sun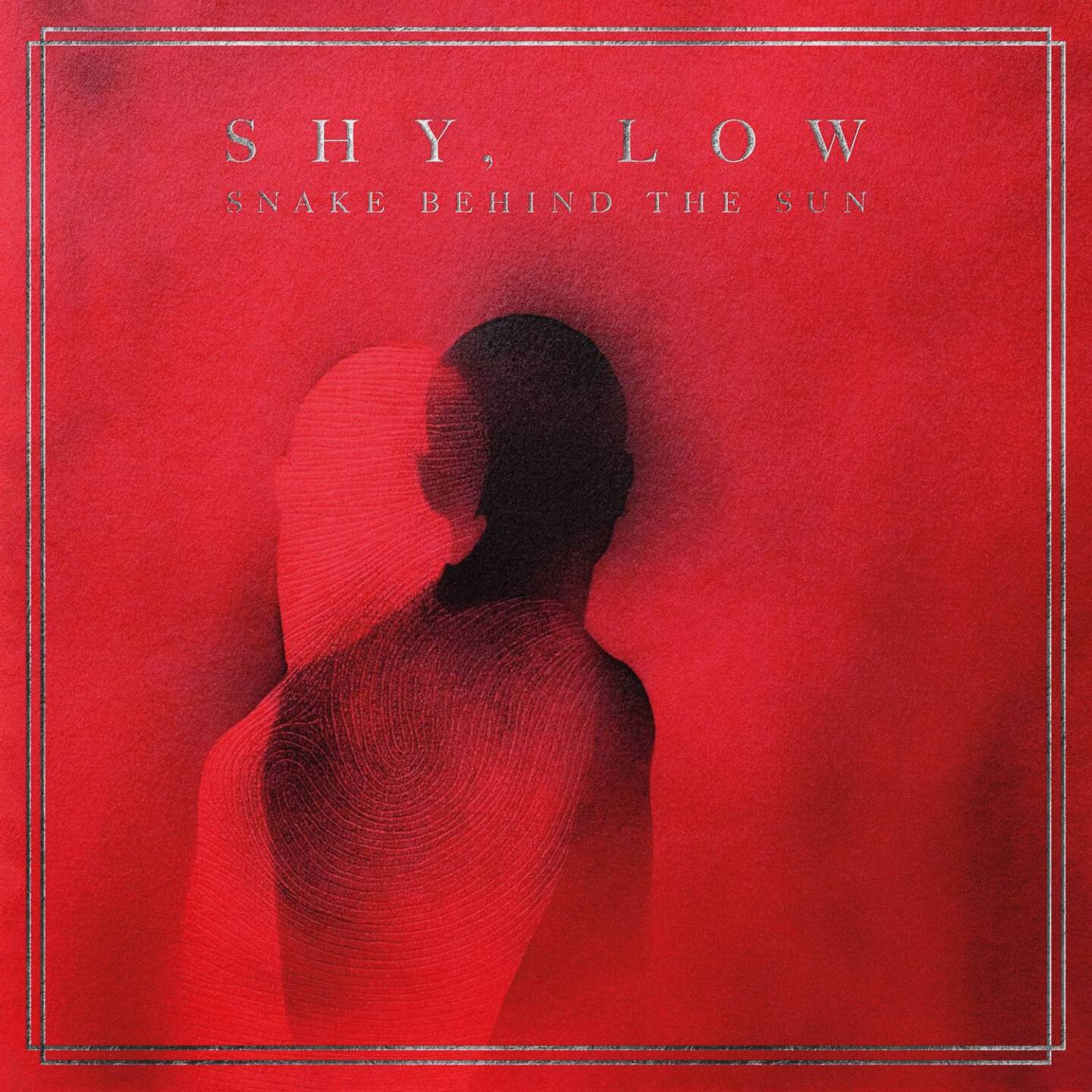 Berlin based Pelagic Records have become the home of many of the best post metal bands in the last years and the consistent quality of the music released through them is nothing short of mindblowing. Shy, Low from Richmond, Virginia is no different. Already their fourth album, "Snake Behind the Sun" is their first with Pelagic and it's a massive one. Their riffing is fuzzy as it's proggy and they spice it up with enough atmosphere, so they don't run the risk of running dry. A vocalist of any kind is not missed at all, as they manage to keep lengthy compositions between 5 and almost 9 minutes always interesting and entertaining. Their sound is earthy, doomy and engaging, and as the perfect icing on the cake, we also get some nice trumpet sounds towards the end of 'Umbra'. Quality stuff. Dario
Every Hour Kills - Vacua EP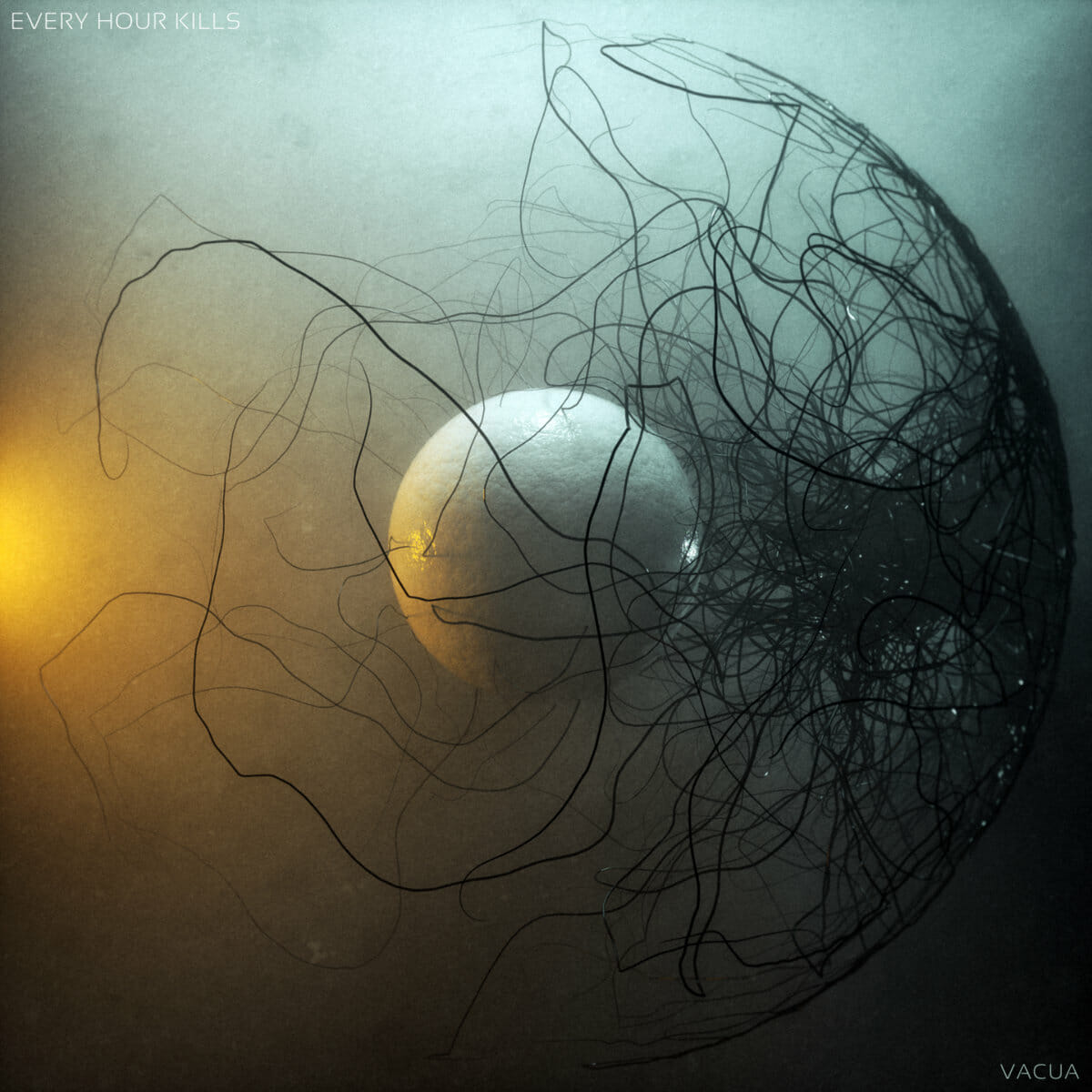 Massive and epic progressive deathcore comes from Canada today. Calgary's Every Hour Kills present their brand new EP "Vacua". We had the pleasure of premiering an exclusive advance stream here at The Progspace last Wednesday already and now it's finally hitting all streaming services. Mastermind Sacha Laskow invited Calle Thomer (Vildhjarta, Humanity's Last Breath) and Chris Wiseman (Currents, Shadow of Intent) as co-songwriters, and also experimented with AI creation tools, as well as programmed MIDI instrumentation. For something that techy, the results sound astonishingly emotional, courtesy of some sublime harmonizations with vocalists Jei Doublerice and Jerrod Maxwell-Lyster. Fans of the genre should definitely risk an ear or two! Dario
More releases for 08 October, 2021
Teramaze - And The Beauty They Perceive (Oct. 05, Wells Music) Bandcamp
Reaction Phase - Destination EP (Oct. 05) Bandcamp
The Omnific - Escapades (Wild Thing Records) Bandcamp Read Our Review
Atræ Bilis - Apexapien (20 Buck Spin) Bandcamp
Caravan - It's None of Your Business (Madfish)
Norse - Ascetic (Transcending Obscurity) Bandcamp
Our Man in the Bronze Age - Hexed Endeavours Bandcamp
Krzta - ŻÓŁĆ​.​NISZCZENIE​.​ZGLISZCZE Bandcamp
Wreche - All My Dreams Came True (I, Voidhanger Records) Bandcamp
Alkuharmonian Kantaja - Shadowy Peripherals (I, Voidhanger Records) Bandcamp
Under the Pier - An Exercise in Discontent (Dark Trail Records) Bandcamp
Howlin Rain - The Dharma Wheel (Silver Current Records) Bandcamp
Damn the Machine - Day One (Village Slut Records) Bandcamp
Alda - A Distant Fire (Eisenwald) Bandcamp
The Breathing Process - Labyrinthian (Unique Leader Records) Bandcamp
The World is a Beautiful Place & I Am No Longer Afraid to Die - Illusory Walls (Epitaph) Bandcamp
Toward the Throne - Vowed to Decline Bandcamp
Alessandro Zilio - Abstraction Bandcamp
Trivium - In the Court of the Dragon (Roadrunner Records)
Untamed Lands - Like Creatures Seeking Their Own Forms (Napalm Records) Bandcamp
Kowloon Walled City - Piecework (Neurot Recordings) Bandcamp
Møtrik - MØØN: The Cosmic Electrics of Møtrik (Jealous Butcher Records) Bandcamp
Malrun - Pandemonium (Prime Collective)
Eternal Silence - Timegate Anathema (Rockshots Records)
Sordal - Juno & Jupiter (Apollon Records) Bandcamp
Devil's Reef - A Whisper From the Cosmos EP (The Artisan Era) Bandcamp
Solastalgia, Either Way - Morii EP
Krave - Inner Asylum EP
Cryptex - Good Morning, How Did You Live (Re-Release) Bandcamp
Jeff Scott Soto - The Duets Collection - Volume 1 (Frontiers Music)