Debuts, electro prog, strings, weirdos from Oz & a French circus!
Releases of the Week 41/2021 with Athemon, Shwesmo, Luo, Hippotraktor, Twelve Foot Ninja & Altesia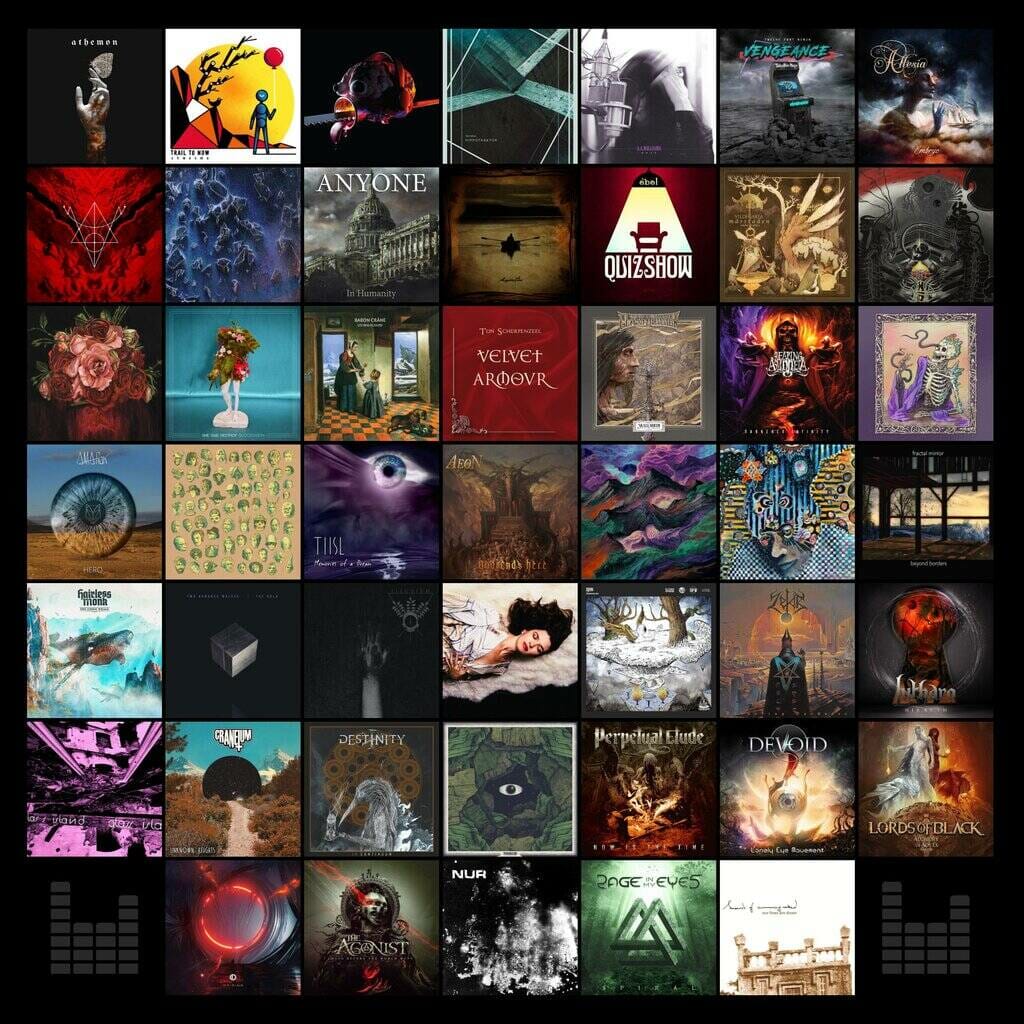 Autumn release frenzy seems to be in full swing, and out of the 47 releases that we collected this week, we picked 6 to highlight with mini reviews! Kicking things off in a dark fashion on Monday was the self-titled debut release from Athemon, a new project featuring the bass and production talents of none other than Tom MacLean (ex-Haken/To-Mera/Psion). On Wednesday, Distorted Harmony guitarist Yoel Genin finally went full length with his electronic project Shwesmo and the "Trail to Now". The second electronic highlight of the week comes from the UK via eclectic Australian label Art As Catharsis in the form of Luo's new EP "Convoluted Mess Machine". Belgian post metal newcomers Hippotraktor present us a stunning debut album called "Meridian". Aussie YouTube weirdos of Twelve Foot Ninja are finally back with a "Vengeance". And finally, tomorrow Altesia's "Embryo" will see the light of day! What's your favourite release of this week?
More releases for 15 October, 2021
Sungazer - Perihelion (Oct. 11) Bandcamp
Dead End Thoughts - Demon Form (October 12) Bandcamp
Gypsum - Gypsum (October 12, Sonic Ritual) Bandcamp
Anyone - In Humanity (October 12, TogethermenT Records)
Clouds - Despartire (October 14) Bandcamp
Obol - Quizshow (October 14)
vildhjarta - masståden under vatten (Century Media Records)
Deviant Process - Nurture (Season of Mist) Bandcamp
The Silver - Ward of Roses (Gilead Media) Bandcamp
She Said Destroy - Succession (Mas-Kina Records) Bandcamp
Baron Crâne - Les Beaux Jours (Mrs. Red Sound Records) Bandcamp
Amarok - Hero Bandcamp
Glass Hammer - Skallagrim - Into the Breach Bandcamp
Ton Scherpenzeel - Velvet Armour (Friendly Folk Records) Bandcamp
Reaping Asmodeia - Darkened Infinity (Prosthetic Records) Bandcamp
The Delirium Effect - Eternal (House of Perdition Records) Bandcamp
Regal Worm - The Hideous Goblink Bandcamp
THSL - Memories of a Dream Bandcamp
Aeon - God Ends Here (Metal Blade Records) Bandcamp
Noltem - Illusions in the Wake (Transcending Obscurity Records) Bandcamp
Harpo Jarvi - Abuelo Blanc Bandcamp
Fractal Mirror - Beyond Borders (Bad Elephant Music) Bandcamp
Hairless Monk - The Ether Whale Bandcamp
Two Hundred Wolves - The Hold (Ichorous Music) Bandcamp
Illudium - Ash of the Womb (Prophecy Productions) Bandcamp
Sarah Perrotta - Blue to Gold (7D Media/Third Star Records) Bandcamp
Djiin - Meandering Soul Bandcamp
Zetar - Devouring Darkness Bandcamp
Lutharo - Hiraeth Bandcamp
Glass Island - Glass Island Bandcamp
Craneium - Unknown Heights Bandcamp
Destinity - In Continuum
Maragda - Maragda (Nafra Records) Bandcamp
Perpetual Etude - Now is the Time Bandcamp
Devoid - Lonely Eye Movement (Frontiers Music)
Lords of Black - Alchemy of Souls II (Frontiers Music)
Dynatron - Origins (Blood Music)
The Agonist - Days Before the World Wept EP (Napalm Records)
Nūr - Negative Transfer EP (Suicide Records) Bandcamp
Rage In My Eyes - Spiral EP Bandcamp
Hazards of Swimming Naked - Our Lines Are Down (Re-issue) (Bird's Robe Collective)