Accidentally jumping to a new record of 10 Highlights: RotW Week 41/2022!
Releases of the Week 41/2022 with Ragnar Zolberg, Hypnagone, Vorbid, .MAR, Exist Immortal, Desbot, Girih, Jan Rivera, Syncatto & Obsidian Skies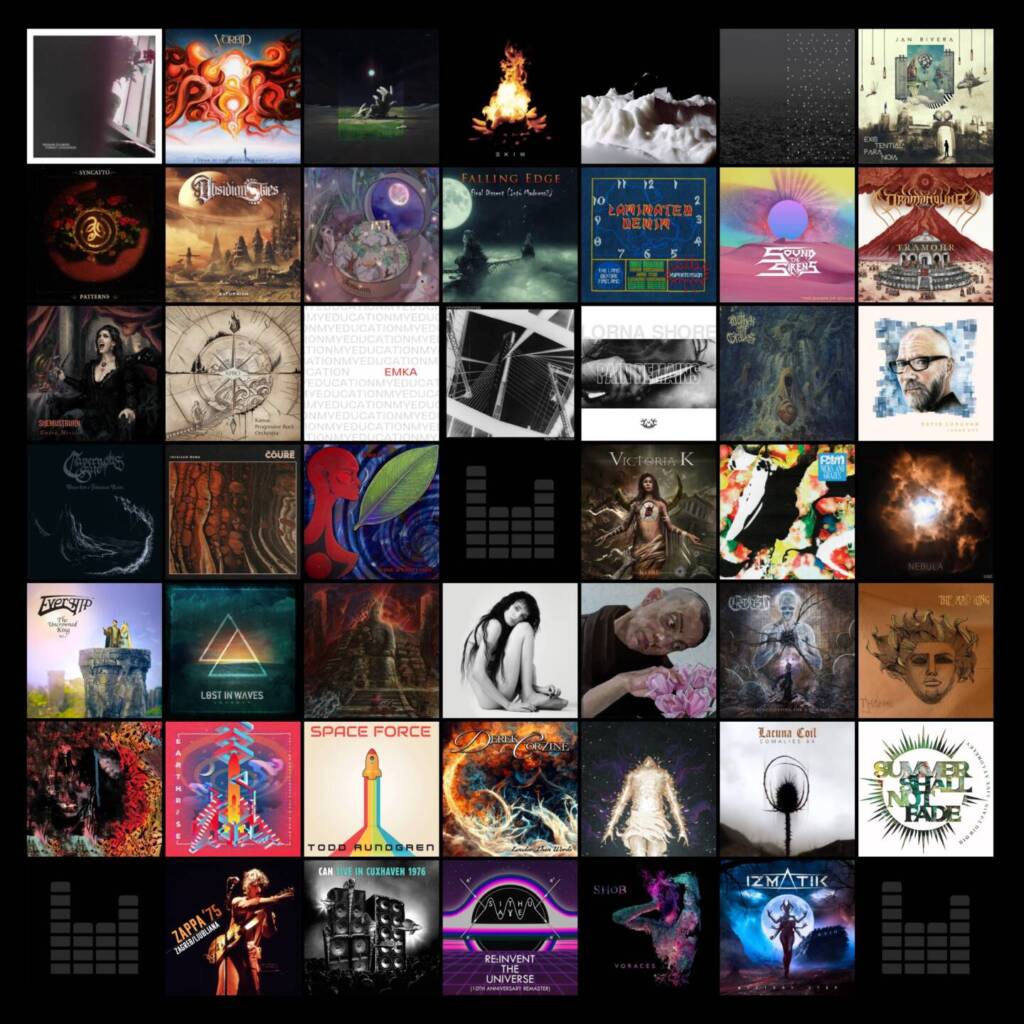 And so it happened. On Friday, I wrote the mini review for Ragnar Zolberg's new album "Forest Lovesongs", and the Saturday I had reserved to tackle the other 7 releases that I had marked down as highlights. Looking down the list of other releases as I'm finishing up these 8 mini reviews, I see that the .MAR debut is out and since I really liked the single that I had featured in the What's Hot?! playlist, I go to check out the album – and can't help it but include it in the Highlights. So we're at 9 now. A new record already. Sunday, I prepare the article here in WordPress for the website and curate the playlist while doing so. And boom, Hypnagone are screaming at me: make that 10! So there you have it, 10 Highlights! And 36 more releases to check out as well. Dive in!
More releases for 14 October, 2022
Martin Gonzalez - Blossoms EP (Oct. 10) Bandcamp
Falling Edge - Final Dissent (Into Madness?) (Oct. 11) Bandcamp
King Gizzard & the Lizard Wizard - Laminated Denim (Oct. 12) Bandcamp
Sound the Sirens - The Shape of Sound (Oct. 12) Bandcamp
Dramanduhr - Tramohr (BloodRock Records) Bandcamp
She Must Burn - Umbra Mortis (Grey Rock Records)
my education - EMKA (Somewherecold Records) Bandcamp
Hypnagone - Qu'il Passe (Klonosphere) Bandcamp
Lorna Shore - Pain Remains (Century Media Records)Read Our Review
Mother of Graves - Where the Shadows Adorn (Wise Blood Records) Bandcamp
David Longdon - Door One
Cavernous Gate - Voices From a Fathomless Realm (Lupus Lounge)) Bandcamp
Coure - Inversum Nema Bandcamp
Cone of Confusion - Hominid (PsyconFest Records)
Victoria K - Kore Bandcamp
Palm - Nicks and Grazes (Saddle Creek) Bandcamp
Elisus - Nebula Bandcamp
Evership - The Uncrowned King: Act 2 Bandcamp
Lost in Waves - Journey Bandcamp
Ripped to Shreds - Jubian (Relapse Records) Bandcamp
Poppy - Stagger
Birds in Row - Gris Klein (Red Creek) Bandcamp
Catalyst - A Different Painting For a New World (Non Serviam Records) Bandcamp
Thanos - The Mad King Bandcamp
Virgin Mother - Mourning Ritual Bandcamp
Earthrise - Until We Rest Beneath the Winter Way Bandcamp
Todd Rundgren - Space Force (Cleopatra Records) Bandcamp
Derek Corzine - Louder Than Words EP Bandcamp
SednA - Last Sun EP (Drown Within Records) Bandcamp
Lacuna Coil - Comalies XX (Century Media Records)
Big Big Train - Summer Shall Not Fade: Live at Loreley
Frank Zappa - Zappa '75: Zagreb / Ljubljana
Can - Live in Cuxhaven 1976
Sithu Aye - Re:Invent the Universe [10th Anniversary Remaster] (Oct. 15) Bandcamp
Shob - Voraces (Oct. 15) Bandcamp
Izmatik - Mystery Step (Oct. 15) Bandcamp