Scandinavian longing: 6 releases out of Sweden and Norway!
Releases of the Week 44 with Johan Reinholdz, Ulver, Diablo Swing Orchestra, Solum, Gaahls Wyrd, Ivar Bjørnson & Einar Selvik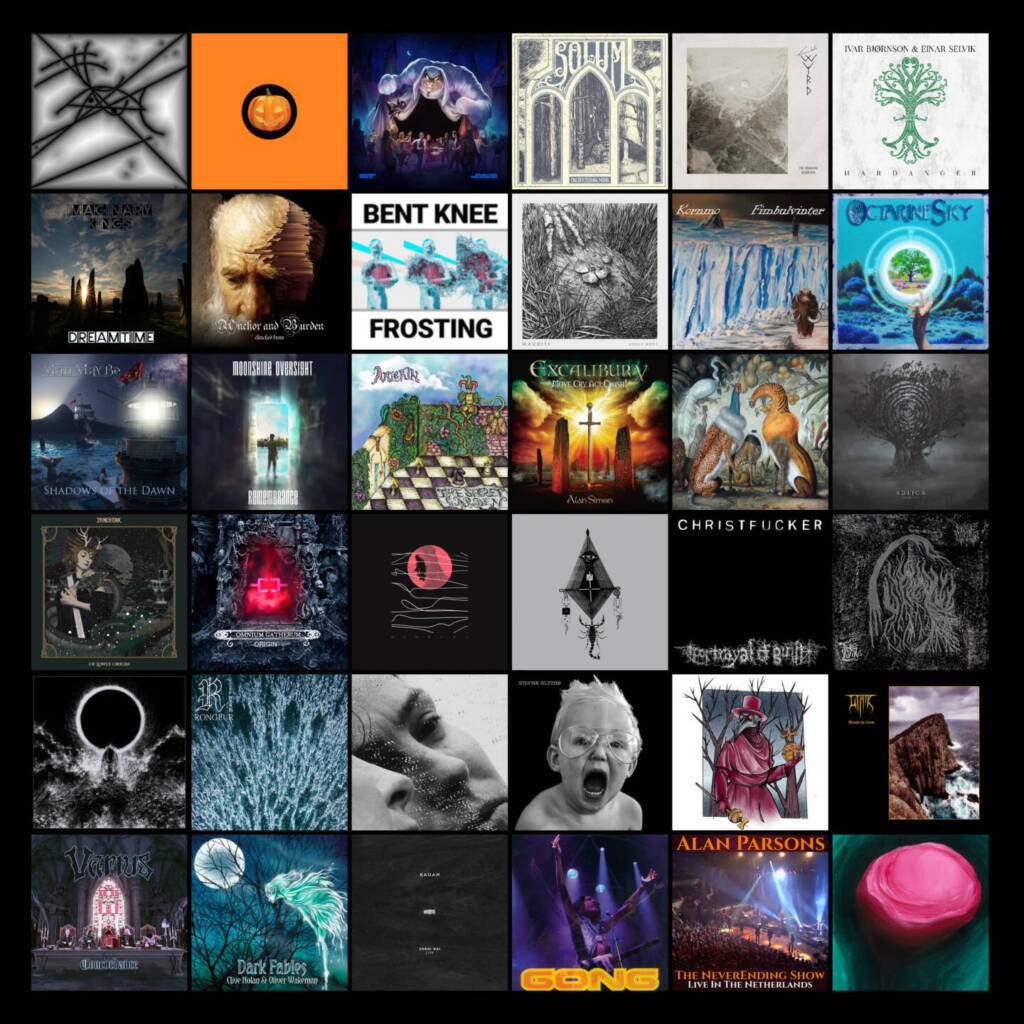 Scandinavia – the lands of fjords, mountains, forests, lakes – and amazing music. This week, we take our look to Norway and Sweden for two times three diverse  releases. Electronic and ambient stuff from Johan Reinholdz (Andromeda/Dark Tranquility) and Ulver, crazier and quirkier stuff from Diablo Swing Orchestra and Solum (solo project by Vulkan guitarist Christian Fredriksson), and finally some true Norwegian stuff from Gaahls Wyrd and finally Ivar Bjørnson & Einar Selvik.
More releases for 05 November, 2021
Imaginary Kings - Dreamtime (Nov. 1)
Anchor and Burden - Clenched Brow Bandcamp
Bent Knee - Frosting (Take This to Heart Records) Bandcamp
Maudits - Angle Mort (Klonosphere Records) Bandcamp
Kornmo - Fimbulvinter (Apollon Records Prog)
Octarine Sky - Close to Nearby
Man May Be - Shadows of the Dawn
Moonshine Oversight - The Frame (Wormholedeath Records)
Arlekin - The Secret Garden Bandcamp
Alan Simon - Excalibur V - Move, Cry, Act, Clash! (Cherry Red)
Zaäar - Magická Džungl'a (I, Voidhanger Records) Bandcamp
Adliga - Vobrazy Bandcamp
Dying Hydra - Of Lowly Origin (Black Grain Records)
Omnium Gatherum - Origin (Century Media Records)
MØL - Diorama (Nuclear Blast)
Glassing - Twin Dream (Brutal Panda) Bandcamp
Portrayal of Guilt - Christfucker (Run for Cover Records) Bandcamp
Mors Verum - The Living Bandcamp
Churchburn - Genocidal Rite (Translation Loss Records) Bandcamp
Rongeur - Glacier Tongue (Fysisk Format) Bandcamp
Emma Ruth Rundle - Engine of Hell (Sargent House) Bandcamp
Stefan Altzar - Post apocalyptic cowboy songs
The Sound That Ends Creation - Boomers, Zoomers, Desperate Coomers Bandcamp
Blossom - Prequel EP (Mey Productions) Bandcamp
Lithik - Weather the Storm EP
Varius - Concordance EP
Clive Nolan & Oliver Wakeman - Dark Fables
Kauan - Sorni Nai (Live) (Artoffact Records) Bandcamp
Alan Parsons - The Neverending Show - Live in the Netherlands (Frontiers Music)
Gong - Live at the Gong Family Unconventional Gathering (G-Wave) Bandcamp
Solkyri - No House (10th Anniversary Release) (Bird's Robe Collective)
Radiohead - Kind A mnesia (XL Recordings)
Francis Dunnery - The Big Purple Castle (Nov. 6)