Canada, France & Germany kick off November 2022 with a blast!
Releases of the Week 44/2022 with Reigan-Do, Disillusion, Cydemind, Osyron, Devin Townsend & Kauan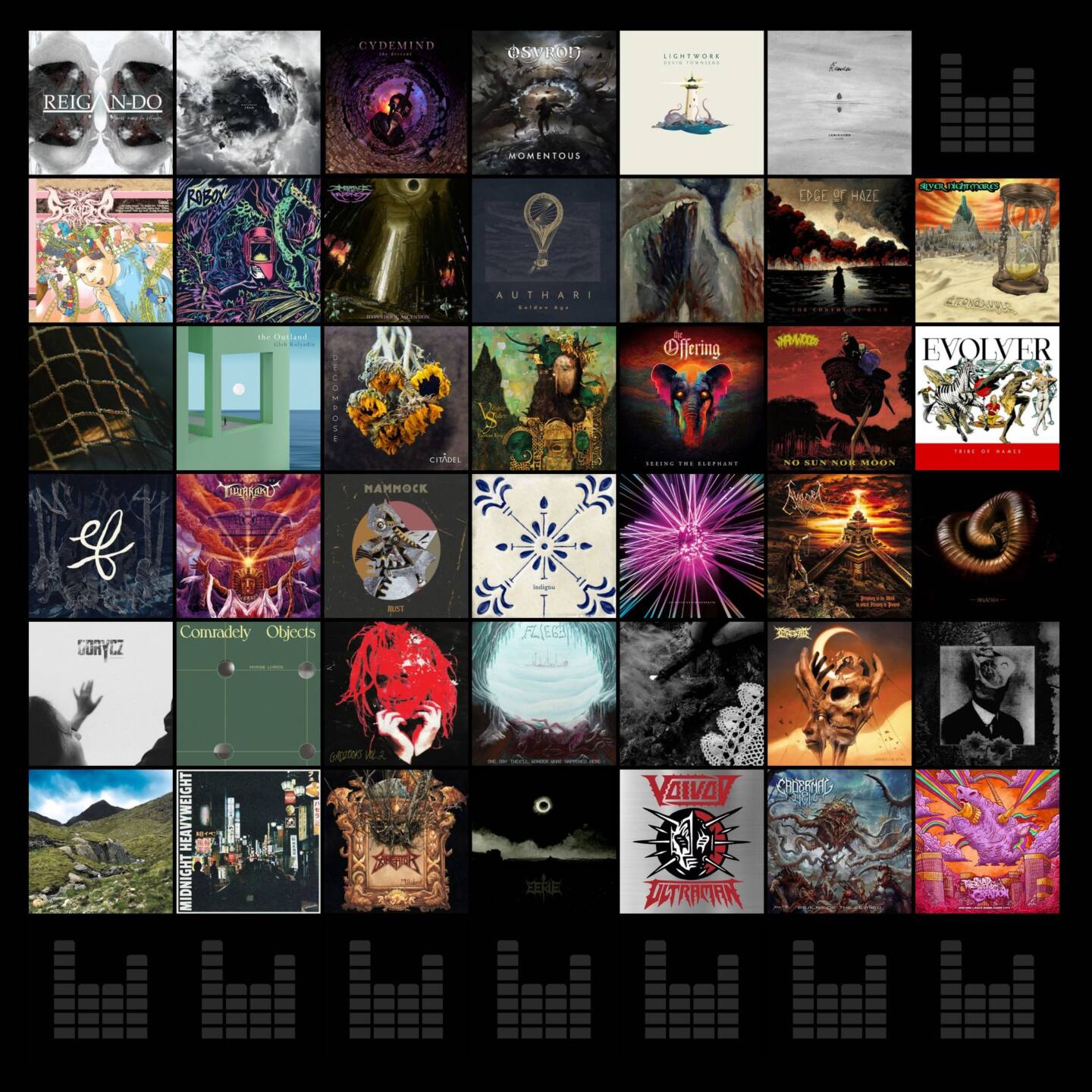 The week of November 4 brings us an amazing Canadian triple with Cydemind, Osyron & Devin Townsend, another Album of the Year contender with Disillusion's "Ayam", french Hypno5e-core from Reigan-Do and a live album from Estonia based post-atmo-doomers of Kauan. Plus 38 more release to discover through either our Spotify playlist or the Bandcamp links below. Dive in!
More releases for 04 November, 2022
The Sawtooth Grin - Good. (Oct. 31) Bandcamp
Robox - Robox (Oct. 31, Overdrive) Bandcamp
Embrace the Maddness - Hyperbolic Ascension (Oct. 31) Bandcamp
Authari - Golden Age (Oct. 31) Bandcamp
Esoctrilihum - Yiahleif'am EP (Oct. 31) Bandcamp
Edge of Haze - The Convoy of Ruin (Nov. 01) Bandcamp
Silver Nightmare - Apocalypsis (Nov. 01) Bandcamp
We Are To Blame - Duality I (Nov. 01) Bandcamp
Vaegtlos - Kakofoni EP (Nov. 03) Bandcamp
Gleb Kolyadin - The Outland (Burning Shed)
Citadel - Decompose
Vitskär Süden - The Faceless King (Ripple Music) Bandcamp
The Offering - Seeing the Elephant (Century Media Records)
Wyrmwoods - No Sun Nor Moon (Inverse Records) Bandcamp
Tribe of Names - Evolver (Bad Elephant Music) Bandcamp
ef - We Salute You, You and You! (Pelagic Records) Bandcamp
Tiwanaku - Earth Base One (Avantgarde Music) Bandcamp
Mammock - Rust (Venerate Industries) Bandcamp
Indignu - Adeus (A Thousand Arms/dunk!records) Bandcamp
Celestial Son feat. Gavin Harrison - Planetaria
Son Cesano - Emerge (Monobuster Records)
Aurora Borealis - Prophecy is the Mold in which History is Poured (Hammerheart Records) Bandcamp
Collapse - ἈN​Á​Γ​KH Bandcamp
Gorycz - Kamienie Bandcamp
Horse Lords - Comradely Objects (RVNG Intl.) Bandcamp
Caleb Landry Jones - Gadzooks Vol. 2 (Sacred Bones Records) Bandcamp
Fliege - One Day They'll Wonder What Happened Here Bandcamp
Orbel - Lur Hezea (Medication Time Records) Bandcamp
Ingested - Ashes Lie Still (Metal Blade Records) Bandcamp
Mord'A'Stigmata - Like Ants and Snakes (Pagan Records) Bandcamp
Neil Campbell - Faldum Bandcamp
InTechnicolour - Midnight Heavyweight Bandcamp
Sarcator - Alkahest Bandcamp
Déhà - Eerie Bandcamp
Voivod - Ultraman EP (Century Media Records)
Epidermal Veil - Psalms of the Flayed EP Bandcamp
The Sound That Ends Creation - Unicorn Laser Bubblegum City EP Bandcamp
Two Steps from Hell - Live - An Epic Music Experience