Behind the scenes: Interview with sound engineer Ronnie Young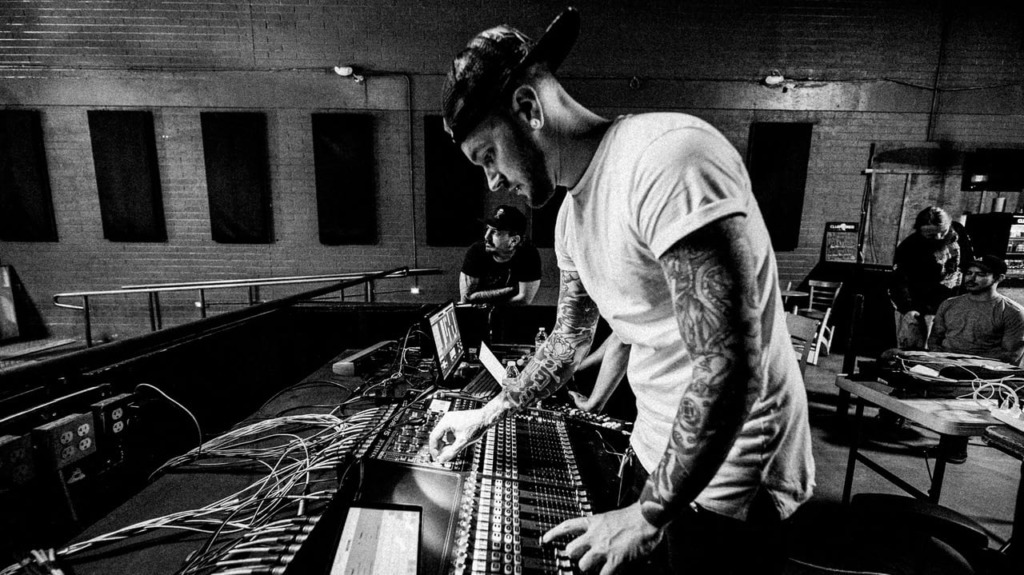 Here at The Progspace, we want to shed light on those acting behind the scenes in the prog universe. We started this series of interviews with digital artist Wayne Joyner and this time we have asked British sound engineer Ronnie Young to answer some questions about what it means to run sound in studio and live, and the challenges he faces in this industry.
Ronnie has been working with acclaimed artists such as instrumental acts Animals as Leaders, Plini as well as British proggers TesseracT. He knows a thing or two about pushing all those knobs on the sound desk!
Tell us a bit about where you come from and your musical background. How did you become a sound engineer?
I'm from a small(ish) town called South Shields but it's very close to Newcastle, UK and that's much easier to tell people so let's go with that! My musical background is very varied, my mum has listened to all sorts of music over my life and I started getting into my own thing early on (earliest memory being the Mortal Kombat soundtrack when I was about 5 years old). I got into sound engineering during a "Rock School" when I was 13 years old and had my first studio experience and became a bit obsessed. The manager of the studio took me under his wing without hesitation (Thank you John Clavering, I owe you everything), went through College and the other usual paths, played in a band for quite a few years and only 4 years ago dove head first into live sound properly.
What are the major qualities required to be a good sound engineer in your opinion?
Ears and theory, in my opinion at least. You could have the best gear on the market (subjectively, of course) but if your ears aren't well trained and you don't really know how and why gear works the way it does you'll almost never get from hearing that something is off to fixing it.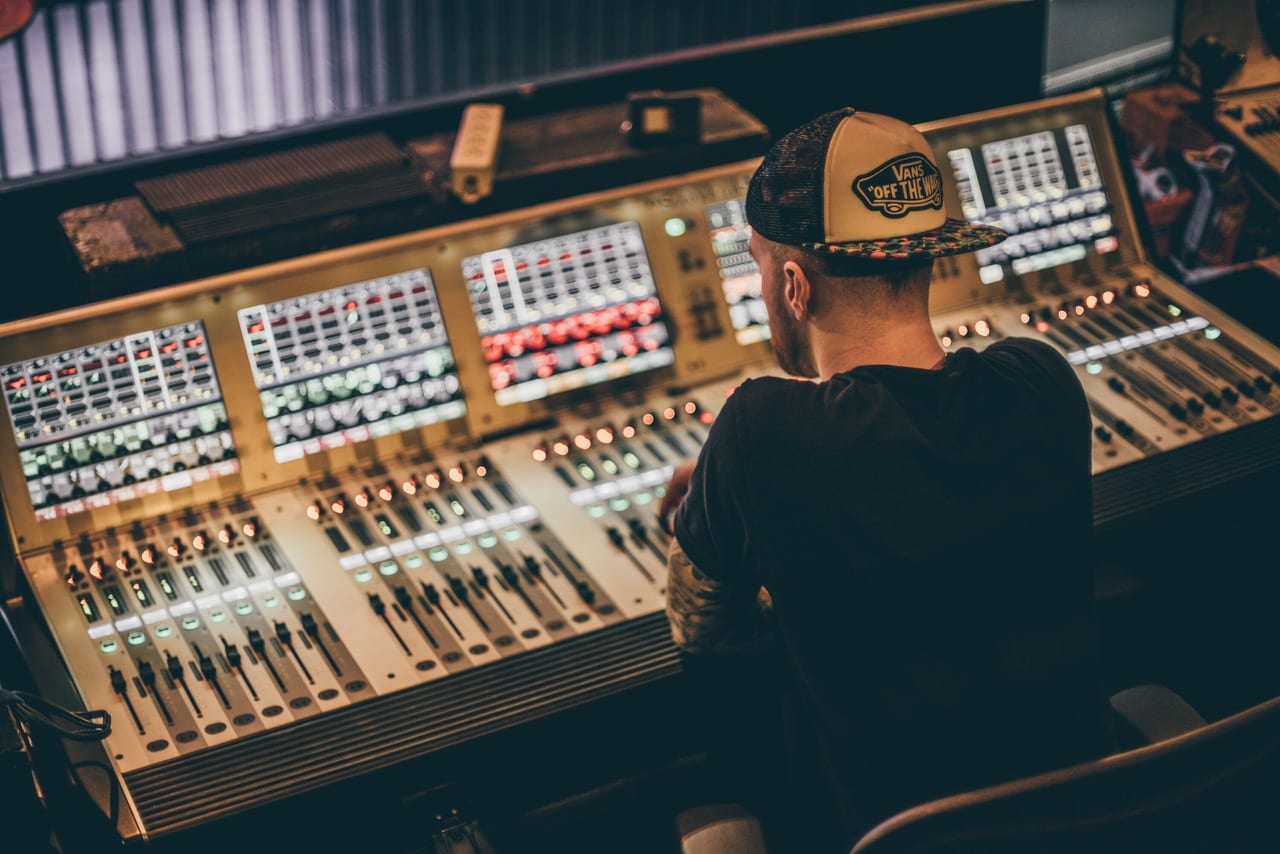 You have been running sound for Animals as Leaders and Plini. How did you come to work with an American and an Australian band?
I worked for Plini at his first ever UK show in 2015, thanks to Mike Malyan who was drumming for him. We went on tour with Animals as Leaders in 2016 where I worked for Plini and Intervals on that run and I gelled well with the AAL guys and that's about it!
Both these bands are instrumental prog, is it a favourite of yours? Can you tell us about the specificities for a sound engineer to work with instrumental bands?
It is now! It's really interesting to mix, having no vocalist is of course an easier situation but it presents a lot of challenges in itself. The specifications aren't really any different, you have to have everything that's happening on stage in the mix. The music is more intricate and you can't really lose anything or it impacts the whole song. I suppose with a vocalist if they're belting a chorus out and some of the ghost notes don't cut all the way because you're focusing on getting the delays right or the singer is giving it a bit more than normal it's not exactly the end of the world, but still… Everything has to be there!
You also work with TesseracT. Tell us about your experience with them.
Great band, awesome people, unbelievably tight! I love mixing TesseracT and I imagine I'll do it plenty in the future if they need me!
Live performances vs studio work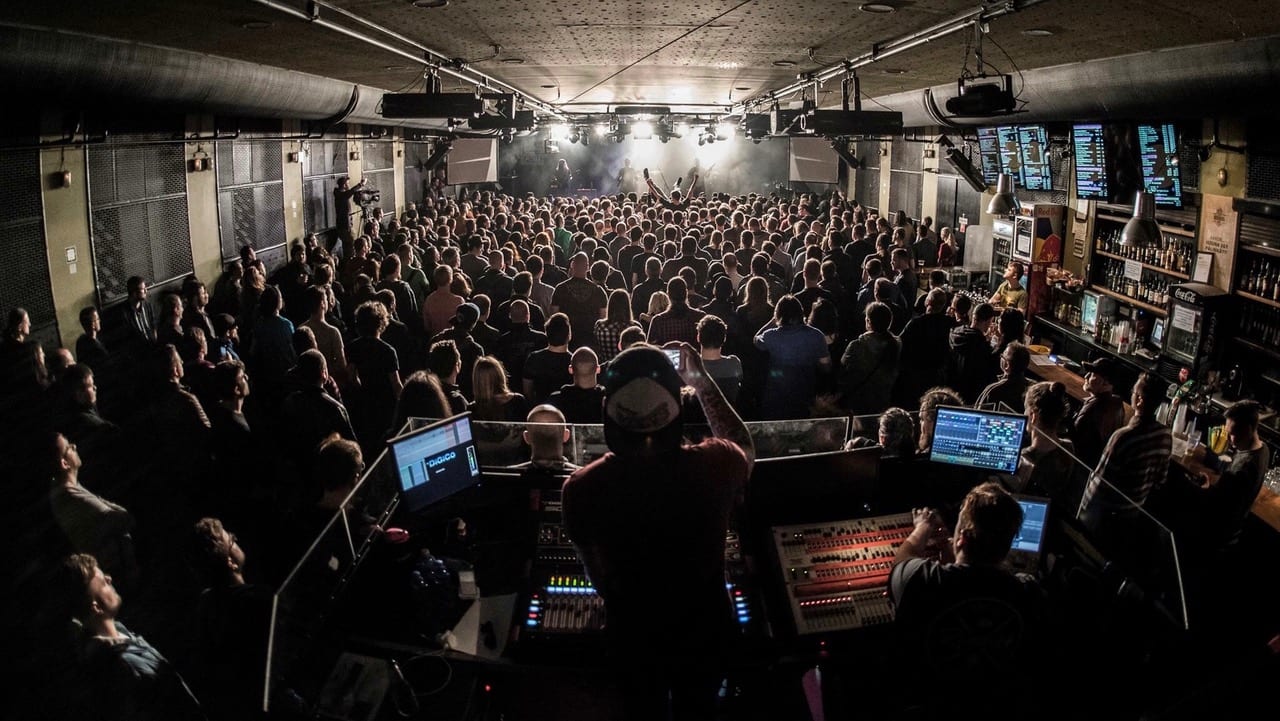 Have you focused on doing sound for live performances or have you ever worked on album ( mixing or mastering) ?
I've worked on a fair few studio projects, mostly small because until I started touring at FOH it was more of a passion than a living. Last year I mixed and mastered the Animals As Leaders Live album (available on all digital platforms now) and I'm launching a business with a very good friend of mine (hi, Andy!) this year, which will be catered almost entirely to studio things.
During a live performance, there are many parameters involved to make a great concert (venue display, PA system, volume restriction, indoor/outdoor, etc). We often read or hear "the band is good usually but tonight the sound was crap". How do you deal with all these factors and what do you find challenging?
I try to remember to be patient, I always ask the in house engineer if there is anything I should be aware of in terms of the sound, usually their advice is good because the chances are they've been there for a long time and they know the space much better than me and I take it from there. Sometimes the room doesn't lend itself to being a venue and that's almost always the hardest thing to deal with, you have to do what you can and remember when it's full of people it's often going to sound better. I do prefer outdoor shows most of the time though. It's okay to have a bad show once in a blue moon, especially when it's out of your control and remember the people who make these comments usually aren't sound engineers!
You have travelled all over the world touring, tell us what a typical day on tour is like.
It's not that often that two days are exactly the same but generally speaking if we're not flying it goes a bit like this… Wake up, find coffee/breakfast, explore with said coffee/breakfast, head back to the venue for load in, set up, sound check, eat again either in the venue or head out, do the show, load out, sleep, repeat. The anomalies usually happen during exploring, finding weird stuff and meeting people!
Being on the road and getting the real experience in lots of different environments is what will really shape you!
—Ronnie Young
Many fun and unexpected things must happen on tour, would you give us an example?
I think fun and unexpected stuff usually happens on a day off and generally it's exploring and enjoying not having to be anywhere at a specific time apart from the bus. None of us are particularly wild! The best times tend to be randomly bumping into people that you know on a day off or people that you haven't seen in a long time coming out to shows to hang out. No examples unfortunately, they're all a bit mundane when they're written down!
Teaching, learning and the real job
You have taught Music Technology at Newcastle College, UK. Can you tell us about this experience and if it brought any new perspectives in the way you approach doing live sound?
90% of everything I taught there was studio based but knowing the live sound curriculum I'm not it would as it's very bare bones and there isn't a lot of variety. Being on the road and getting the real experience in lots of different environment is what will really shape you!
Today you are freelance and self employed, do you find it hard to get booked in nowadays' prog/metal scene?
Working in such a niche genre has drawbacks in a way but thankfully Plini and AAL have busy schedules at opposite times at the moment so I'm never off work for too long. Hopefully it stays that way!
What advice would you give students either going into school or just graduating about getting a job in this industry?
Be patient, be prepared to sleep on a lot of floors, be prepared to be broke if it's all you do and get yourself in with a local venue if possible. When I first started working FOH I was teaching and had a retail job on the side, but as long as you keep with it it can be very rewarding! If you are currently in education for this remember that there's still a pretty steep learning curve when you graduate and remember to use your institutions facilities to practice because you won't always have that stuff for free!
Any sound engineers out there (prog related or not) who inspire/inspired you?
Plenty! Alex Markides (Periphery, Killswitch Engage), Jay Rigby (The 1975, QOTSA), Jared Daly (Northlane, BMTH monitors), Ken van Druten (Iron Maiden, Linkin Park), whoever does sound for Korn cause last time I saw them it was insanely good, George Hadji-Christou (Parkway Drive), Johann Meyer (Gojira), Jonathan Jarrell (Cannibal Corpse), Mike Platt (Tom Walker), The Wizard (Meshuggah, of course), Chris Edrich (Leprous, The Ocean, Shining, Myrath, Kadinja)
For the gear geek out there, any specific consoles/brands you personally like working with and why?
I love DigiCo personally, specifically the SD9 and it's because of the workflow. There are perks to a lot of consoles on the market at the moment and every sound engineer will have a different opinion on what works for them!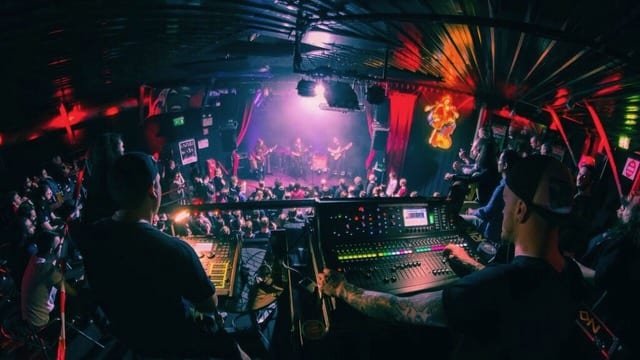 What is the most common misconception people have about sound engineers?
That we're all miserable, we're not, I swear!
What are your plans for 2019?
Touring, launching my business, starting my podcast, hopefully getting in the best shape of my life around all that!
What Plini says about Ronnie
"(…) without a front of house engineer that understands your music and how it should be presented to the audience sonically, the effect can be anything from underwhelming to disastrous. — Plini, March 2019
Plini in a quick conversation just a couple of days ago, kindly agreed to comment on the work Ronnie has been doing for the band live:
"At this point, having Ronnie at front of house is as important to our live show as the musicians on stage. You could be the greatest band in the world, but without a front of house engineer that understands your music and how it should be presented to the audience sonically, the effect can be anything from underwhelming to disastrous.
Because the music we play is quite dense and detailed, with a lot of quickly-changing dynamics, I know that it's going to sound best if the person (in our case, Ronnie) behind the console has the experience of mixing us in dozens of different situations, knows the music inside and out, and knows our equipment inside and out in case of any unforeseen technical issues."

Thank you Ronnie for taking the time to answer our questions, and best of luck for 2019!
Follow Ronnie Young on Instagram: @rjdivine !
We hope you found this interview interesting and that it gave you a glimpse into the work of people behind the scenes! Stay tuned for more interviews!