Q&A with Arjen Lucassen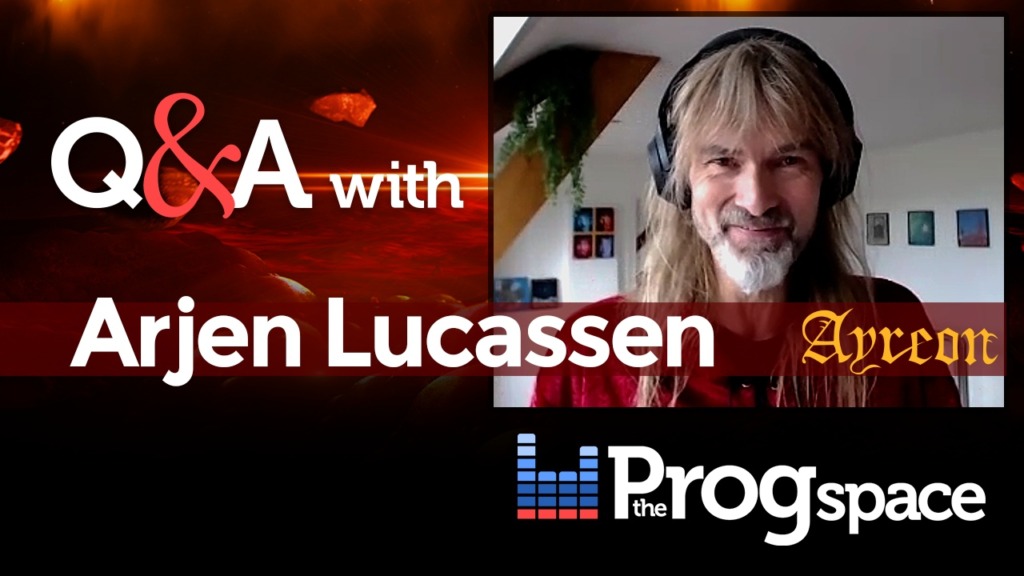 Once again, Arjen Anthony Lucassen welcomed us to his home via webcams and we had a lovely conversation with the Dutch hippie about his new album as Ayreon: "Transitus".  We talked for a while about writing this story about love, horror and betrayals as a movie originally, instead of another Sci-Fi album, finding Tom Baker (the legendary "Dr. Who" during the 70's) as the narrator and Mike Mills taking over his heart… Watch the genius and the man telling us all this and more on this new Q&A here on The Progspace!
(Click here if the video doesn't load)
Ayreon is Arjen Anthony Lucassen, with an all-star cast featuring Cammie Gilbert (Oceans of Slumber), Tommy Karevik (Kamelot), Simone Simons (Epica), Dee Snider (Twisted Sister), Joe Satriani, Marty Friedman, Johanne James (Threshold), Noa Gruman (Scardust), Marcela Bovio (MaYan, Dark Horse White Horse), Caroline Westendorp (Ex-The Charm the Fury), Paul Manzi (Ex-Arena), Michael Mills (Toehider) and Amanda Somerville (Avantasia, Trillium) amongst many others.
Follow Ayreon here:
https://www.arjenlucassen.com/
https://www.facebook.com/ArjenLucassenOfficial/
https://www.instagram.com/ayreon_official/
Subscribe to Arjens YouTube Channel here:
https://www.youtube.com/channel/UCihO6uVisilu1mn4x2u-HOA
Buy Ayreon music and merch here:
+ https://mascotlabelgroup.myshopify.com/collections/ayreon
Check out all our interviews from ProgPower Europe 2019 right here!