Haken – Virus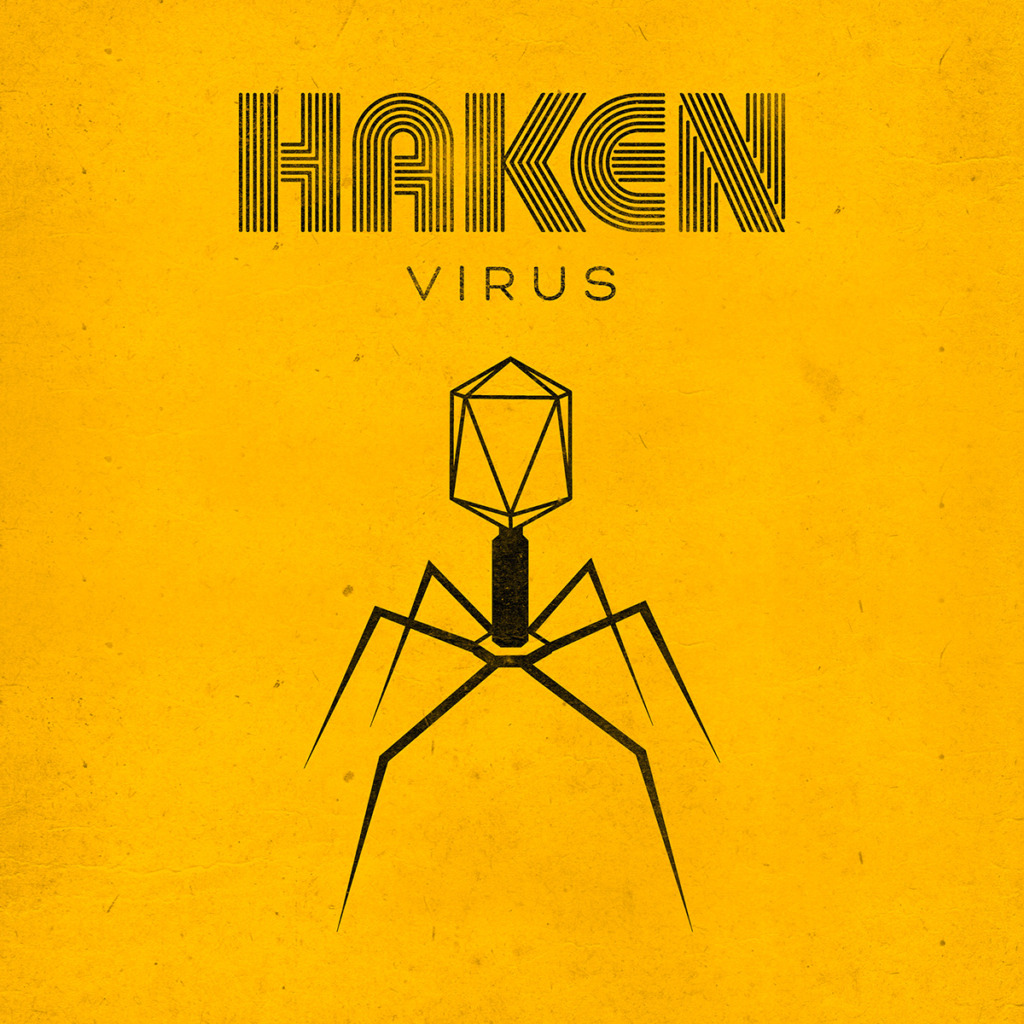 Progressive masterminds Haken have set the tone for the future of progressive music with their newest album "Virus", combining just about every sound they've ever explored into an artistic masterpiece that, seemingly, closes out their exploration of the story of the Cockroach King; a brilliant journey that has spanned the two albums "Vector" and "Virus", but has also come to incorporate the stories of other albums, via lyric-booklet, music video, and musical easter eggs. This album sees all band members at their strongest, especially vocalist Ross Jennings, who does what he does best in brand new ways.
I will not dive much into the singles, because I'm assuming everyone has heard them already, instead focusing on the other songs.
'Carousel' is Haken at their best, showcasing all of their progressive flair with an intricate and hard-hitting song developed around a very classic progressive riff, with occasional hints at a middle-eastern sound, which we all know we love when Haken does. The song ventures through many complex compositions, a favorite of mine being a soft "drunk drumming" section with "drunk bass" accompanying it. It's just one of infinite parts Haken plays in a song that reminds you just how musically monstrous they really are.
Haken – Prosthetic (click here if the video does not play)
I've seen 'The Strain' grouped up with 'Canary Yellow' in a lot of reviews, in a softer, more subdued category that prepares you for the 'Messiah Complex', but I would seriously have to disagree, as 'The Strain' is a comparatively hectic song, not building with atmosphere, instead using the darker and crunchier side of Haken, with sinister guitar riffs and bass guiding Ross's menacing and occasionally foreboding vocals. I love this song because it is a side of Haken we see less often ('The Architect,' especially the chorus, comes to mind) and even the appearance of some 'Cockroach King' and 'Puzzle Box' lyrics will set free those who heed.
Haken –Invasion (click here if the video does not play)
Then we get into 'Messiah Complex', the tip of the mountain for Haken's ability, for the album, and for the Cockroach King's story. Some of their heaviest and most complex music, it is impossible to describe and will take years to digest – but for fans of The Dear Hunter, it's like an amplified 'The March'. 'Ivory Tower' starts things off in an unexpected way, but throws listeners right into the beginning of what can only be described as a descent into the madness of a deeply abused psychiatric patient. It features my favorite chorus on the album, which is reprised in 'Ectobius Rex' with various familiar lyrical references.
The whole 'Messiah Complex,' and all of "Virus," reprises Vector and 'Cockroach King,' but 'The Sect' takes it to the next level, employing fan-favorite elements of the 'Cockroach King' in new and refreshing ways. Reminding fans of the beauty of their past work while preparing you for the direction of their future.
Haken – Canary Yellow (click here if the video does not play)
Haken has shown that they are at the peak of the progressive mountain, creating complex and textural compositions akin of Between the Buried and Me, utilizing Ross Jenning's inventive vocals to truly ascend the band to a new height of evocative musicality, which nicely balances the brutality of the endless breakdowns, the quirkiness Haken's earlier albums, and the raw emotional accessibility of the softer parts. I would be inclined to rate this album a 5 if I didn't know Haken well enough to know that their next album will see them soaring to even greater heights. If you love "Vector", "Virus" will be what you imagined "Vector" was going to be, back before it released. If you don't like "Vector", but adore their old works, this album will as well be for you, as long as you can handle the heaviness.
Tracklist:
Prosthetic (05:58)
Invasion (06:40)
Carousel (10:30)
The Strain (05:35)
Canary Yellow (04:10)
Messiah Complex i: Ivory Tower (03:59)
Messiah Complex ii: A Glutton for Punishment (03:38)
Messiah Complex iii: Marigold (02:25)
Messiah Complex iv: The Sect (02:02)
Messiah Complex v: Ectobius Rex (04:51)
Only Stars (02:05)