Persefone – metanoia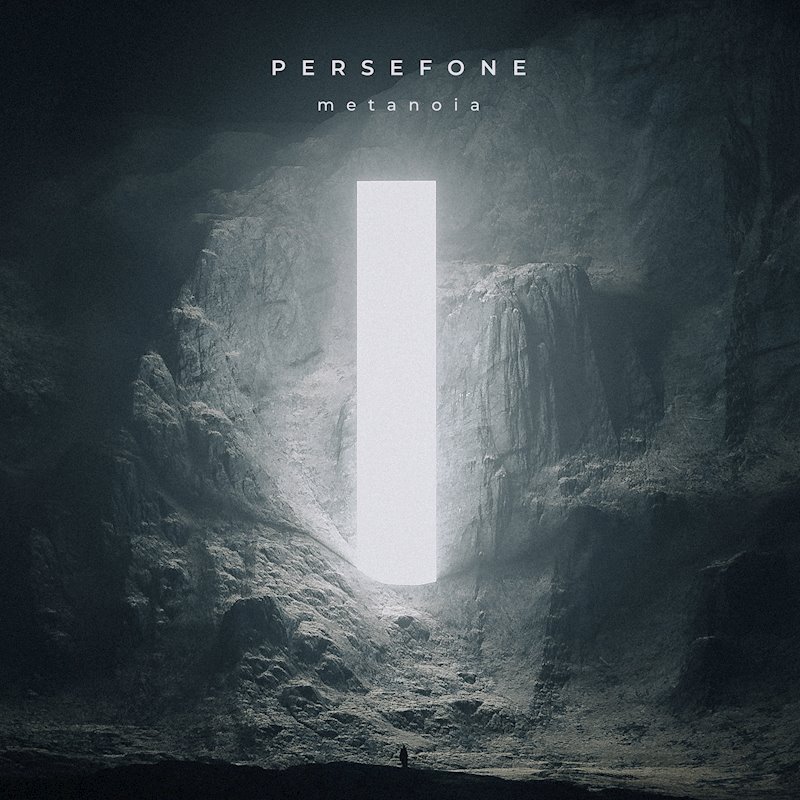 According to Christian theology 'metanoia' means something along the lines of a transformative change of heart or a spiritual conversion. The word is usually associated with a change of mind, repentance and atonement. "metanoia" is also the title of the latest album by Andorran progressive metal band Persefone. This album turns out to be something of a transformation, a change of spirit if you will…
Don't worry, dear reader, this review isn't a sermon, nor is Persefone selling out on "Metanoia". If anything, the band remains loyal to their progressive death metal roots. This is aptly shown on 'Katabasis'. This song could have easily been on "Aathma" or "Spiritual Migration". Yet, there is a slight shift in style. Unlike the previous releases the emphasis isn't so much on technical flash and dash, but more on elaborate songwriting, memorable melodies and creating a fitting atmosphere.
Persefone – Katabasis (click here if the video doesn't play)
'Architecture Of The I' and 'Aware Of Being Watched' are other great examples of this. Keyboards and electronics form a melodic backdrop which is juxtaposed with heavy guitars, precise drumming and all the growls and screams one can wish for. 'Merkabah' is another great example of this particular style. Those songs certainly rival a band like Ne Obliviscaris in terms of intricacy and elegance.
Persefone – Merkabah (click here if the video doesn't play)
The band's progressive metal chops come to light in the instrumentals like 'Leap of Faith' and 'Consciousness part 3'. Both tracks show Persefone go full out on their respective instruments giving Between The Buried And Me and Dream Theater a run for their money. Finally, "Metanoia" closes in style with a three part suite entitled 'Anabasis parts 1 to 3'. 'Anabasis part 1' is a rather short track which acts as an overture to part 2. This specific track features all the hallmarks of this album in grand fashion. Atmospheric textures, heavy guitars, thundering drums and all the bells and whistles Persefone is known for. Part 3 acts as the closing track, which is a more contemplative and brooding piece.
"Metanoia" isn't so much a dramatic change in style, but it shows a more focused and mature Persefone. There's a better balance between technicality and brutality on one hand and memorable song structures and increased dynamics on the other. It seems these Andorrans are ready to get to the next level. Hopefully this album will give them a much deserved breakthrough to a bigger audience.
Tracklist:
Metanoia
Katabasis
Architecture of the I
Leap of Faith
Aware of Being Watched
Merkabah
Consciousness (Pt.3)
Anabasis Pt.1
Anabasis Pt.2
Anabasis Pt.3