Interview with Simen Sandnes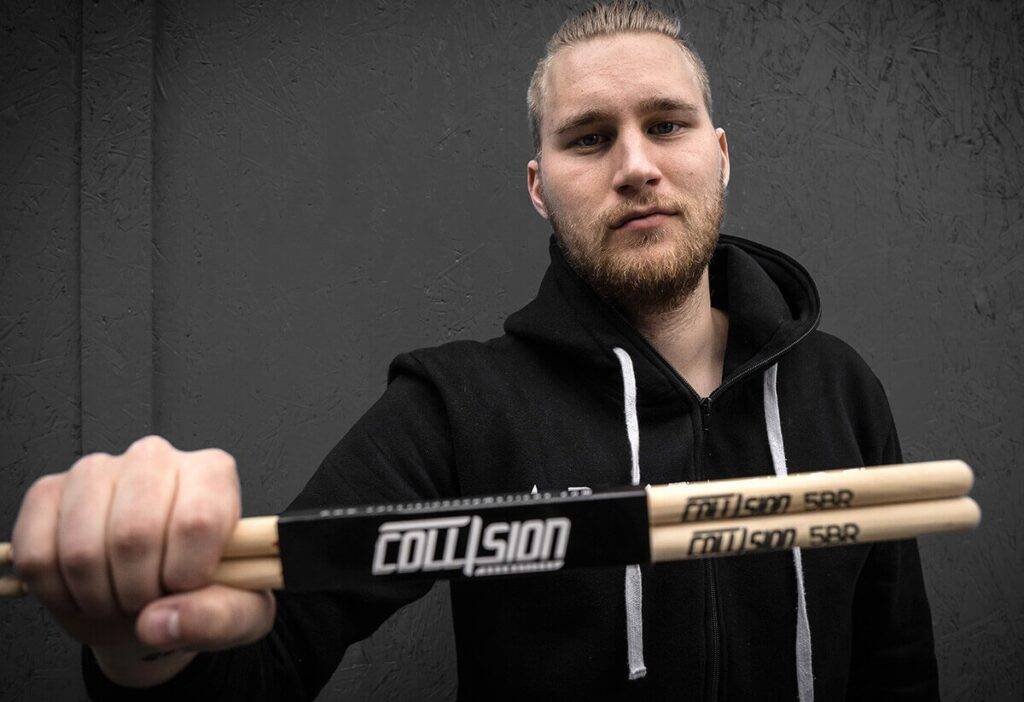 "During this tour I have realized that I really want to focus on becoming the best drummer I can be, and as fast as possible."
Hey Simen! So suddenly you find yourself on this massive European tour with Agent Fresco and Katatonia, drumming for the Danish band VOLA. How did that happen?
Yeah, it is pretty amazing man. I'm feeling so blessed to be a part of this insane tour.  So yeah, VOLA were looking for someone to step in for Felix (their current drummer), but they didn't find anyone in the local scene. So they decided to check around the internet. I was told that VOLA's vocalist Asger looked for "Animals As Leaders Drum Cover" on YouTube, and one of my videos popped up. I got a mail from their manager John Giulio, asking if I was interested in participating as a backup/session drummer for Vola as Felix is busy with the band Julias Moon and other bands.  I was obviously very interested, as I really liked VOLA's music. They asked me to record a video playing their song "Owls" and send it to them as an "audition".  I loved their music so much that I did both "Owls" and "Starburn", just to show them how excited I was.  During the process of learning the songs and making these videos I was informed about the tour with Katatonia. They liked my audition and I got the job! So I had like three weeks from when I got the job until the tour started.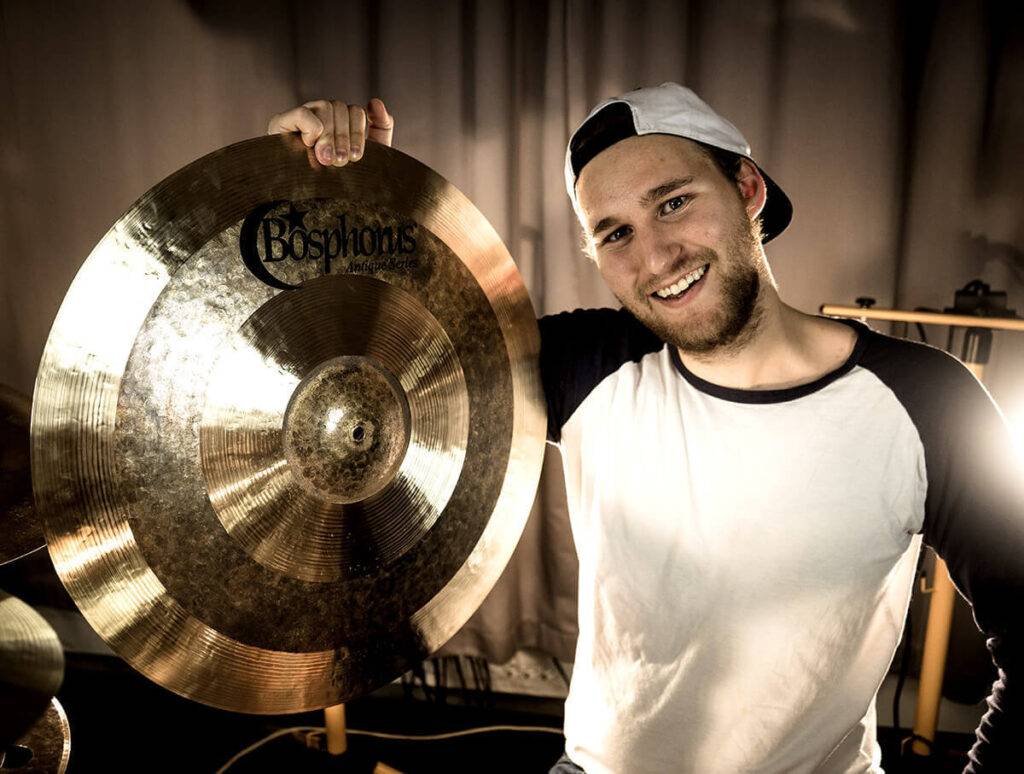 And boom, now you have been touring for four weeks already. How is life on the road with these three bands? 34 shows in five weeks, criss-crossing Europe in a bus - being the new guy who just got to know everyone else on the bus must be pretty exhausting?
It has been really good so far, the standards are a little higher than the last tour (with Arkentype, editor's note). Bigger venues, better catering, better bus and we have crew who helps everyday to load in and out. So things are kind of easier than I had expected, but I think it is needed when it is such a long tour. We are a little over halfway now, and this was the total length of the last tour. And yes, I'm not only the new guy, I'm also the youngest on the entire tour. I think I need to sleep more than the rest of the guys to function. Good food and enough sleep has so much to say on your daily energy level. At least for me, my body is constantly working overtime while on tour, so I never start a day being 100% fit for fight. Then, food, a good backstage, clean toilets, showers, wifi (laughs) and a good crew becomes really important to help you get new energy. I know it might sound very «diva», but when you are at a new place every day, don't get enough sleep and do shows every day (almost) for 6 weeks, this really matters if you want to have a nice time! I think everybody who tours knows what I mean. I have become really good friends with the guys in Agent Fresco, they are a bunch of fantastic people who make the days go fast. Good laughs and a lot of insider humor. And Keli is such an awesome drummer and it is a pleasure to see him perform every night. He did not tell me to say that! (laughs) But in all seriousness, he is a fantastic guy and drummer! It's so much fun being on tour with him!
Still you find time for drum lessons in some cities - and you continued transcribing drum parts of some songs (available on simensandnes.com). You like to be busy, don't you?
(Laughs) Yes. I have to be productive. It is a curse - or a blessing. I have also gotten a handful of exercises from my drum teacher, Karl Oluf Wennerberg, that I have to present to him when I get home. So I try to get that done every day as well. Sometimes it's not possible at all to do it, because of space. And I can't sit backstage, bothering everybody with my practice kit for two hours, and some days I'm just way too tired to get anything else than the «have to do» done. But for now I'm getting it done like 4 out of 7 days! I get the transcribing done on the off days.
Do you have any plans with Vola after this tour or is it a one time thing?
I am originally hired just to do this tour. But if they can't find anyone else for the gigs next year, at least I'm interested!  It has been very fun and a good learning experience for me.
From where do you get your inspiration? What musicians would you call your biggest influences?
Oh, that's a good question. I am extremely inspired by all of the teachers I have had. Lars Erik Asp, Karl Oluf Wennerberg and Bruce Rasmussen. They are the ones who keep me in check, and show me stuff that I never thought was possible to do. But other than that I would say that Matt Halpern (Periphery), Matt Garstka (Animals As Leaders) and Matt Greiner (August Burns Red) has been my main influences over the last years. There has to be something in the name? Halpern especially, he helped me going through some personal stuff last year, and is in general a fantastic drummer and one of the best guys ever. I'm also really into Anders Meinhardt and Richard Spaven these days. Currently transcribing one of Spaven's songs that I want to perform or make a cover of next year. And next on the transcribing list is our very own Adam Marko from Special Providence.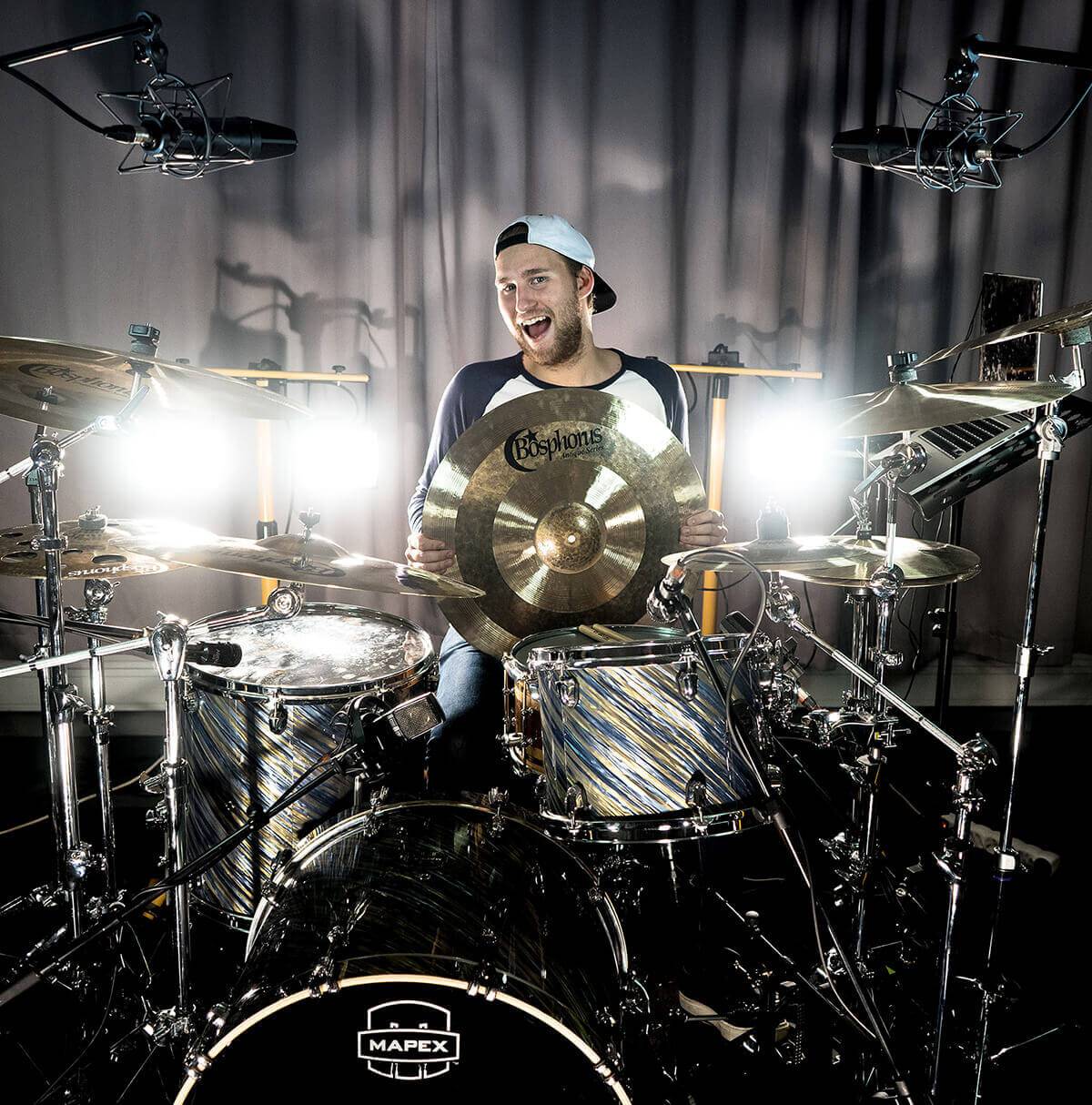 You're about to finish your bachelor studies in music performance - what are your plans after that? Are you going to dive fully into teaching in your hometown, Kristiansand, or start new projects?
I am either going for a Masters in Music Performance - if I get accepted - or one year of teacher studies. If I don't get in I would try to do as much teaching and playing as possible and apply again the year after. I'm doing the one year of teaching studies either way, but don't know if I'll do it before or after the Master, that depends on if I get accepted or not. Maybe me and Baard (Kolstad from Leprous) would be class mates? So yeah, I basically have three plans. But I have to wait and see which one works out first.
1) Doing a Master Degree, focusing on practising and fine tuning my drumming and arts. Playing a little with bands but mostly practicing and working on my drumming. Then doing a year in teaching studies and then start teaching/working as a drummer full time.
2) One year of teaching studies, then masters, then working.
3) One year of working, Masters and the teaching - then full time working.
I have been changing my plans a little bit during my bachelor but now during this tour, I have realized that I really want to focus on becoming the best drummer I can be, and as fast as possible. So therefore, master studies would be the best choice for me.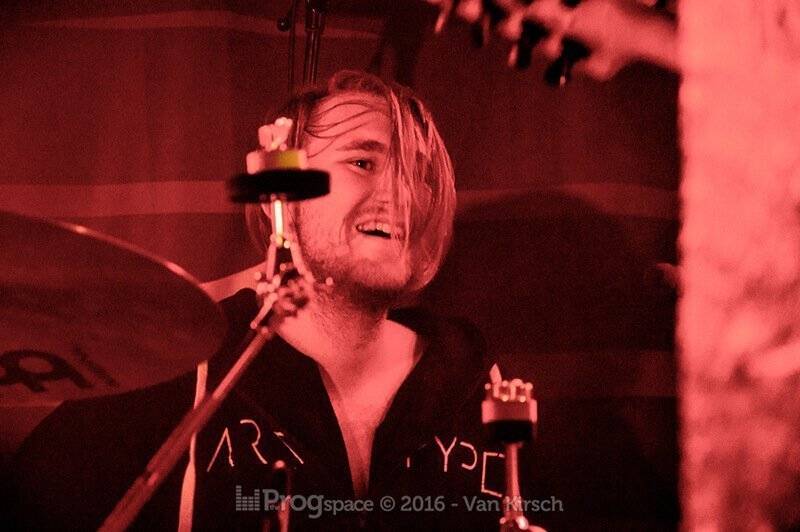 Most people probably know you from your band Arkentype. Do you already have plans for the near future? A new album in the making, another tour planned?
We don't have that many plans right now. We were planning on doing an EP right after the Haken-tour in summer, as there were talks about us joining them on their US-tour. But as we didn't and we all have school or jobs we wanted to take some time to focus on our personal stuff before starting something more with Arkentype. So we are taking a little break now until I'm done with my bachelor. We want to have enough time and work with it properly. Everything we have ever done has been on a time limit, and been done in within the last minute possible, as we have pushed ourselves way to hard. We've been a band for a little over a year, and we have already an album out on a label and have been on a European tour opening for a major act, so things have been going way too quick for us. So yeah, no plans for now other than when we come back, it will be the real deal, and something we have done with a lot of fun and no stress.
Let's go back to the current tour. There are still two more weeks to go, but so far, what has been the best thing for you on this tour? What has been the worst or most difficult?
The best thing has to be getting to know Agent Fresco! And playing for so many amazing people every night. The hardest part has been to be away from my girlfriend at home. Really starting to miss her! But on the bright side, that's a positive thing, right?! (Laughs)
Would you like to leave our readers with some musical recommendations? What does your current playlist look like?
Check out Richard Spaven's solo albums and his videos on YouTube, they are insane. So groovy and inspiring. I'm trying to not listening to so much metal these days, but for some reason I have been re-listening to the old August Burns Red albums on the tour. Together with Sigur Rós ("Untitled") and Esbjørn Svensson Trio ("Seven Days of Falling") just really love those albums. I am really bad a updating my playlist as I use a long time to «like» things. And when I start liking stuff I just love to listen to the same song/album again, and again and again. So I think it's better if someone gives me stuff to check out.
Photos (3): © Karoline Nilsen