Zeal & Ardor's Manuel Gagneux on Mike Patton and Finding Nemo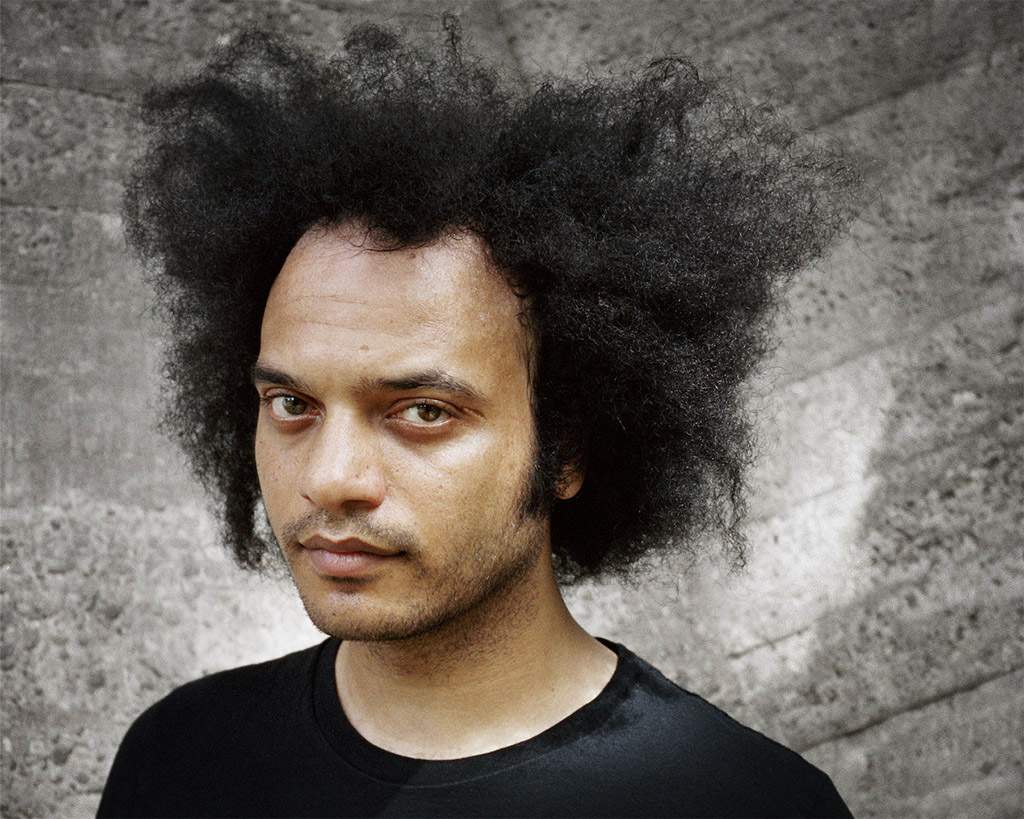 Last month the self-titled third album by Zeal & Ardor saw the light of day. This musical tour de force combines black metal, delta blues, industrial and Motown soul to wuthering heights. Reason enough to have a friendly chat with Manuel Gagneux, the sole creative force behind the band. Subjects discussed are the new album, the creative process within Zeal & Ardor, some urban legends and the upcoming European tour with Meshuggah…
The s/t album got released recently and it received many accolades by press and fans alike. Zeal & Ardor is hailed as one of the brightest hopes within the metal genre. How does that make you feel?
Well, I'm sure you can relate to this as a writer. When you hear a thousand compliments and one critique you'll think people hate the new album. That's how I zoom into things, kind of towards the negative.
But then again it must feel good that you released an album that sparks a lot of interest. There aren't many bands around that create music like you do with Zeal & Ardor. How do you go about things?
You know, I just do things that I like. I'm stoked that this album is finally out. The whole thing was finished nine months ago. At that time I got super drunk and thought about leaking the album, but I'm happy that's not in the cards anymore.
What was the reason that you had to wait for nine months before the album got released?
The reason is super boring. One aspect is that the Spotify and Apple Music of this world want to put singles, so we did that for a long time. We have to obey the almighty gods of the algorithm. Another reason is when you want to tour you must have a recent release. Obviously, we couldn't tour due to Covid.
Zeal & Ardor – Death to the Holy
Let's talk about the creative process in Zeal & Ardor. You're the sole composer. Why is that?
I just started out like this and it seems to work I guess. I'm also quite the control freak, so if I involve people from the band in the creative process the scenario would be a lose-lose thing. Either we work together and the result is bad I would be like: "I told you guys it wouldn't work". If the results are great I'd hate myself for not trying this before and think that I'm a failure. So, this Schroedinger's cat superposition is just okay for me. But then again, I've been a coward long enough. I think it's about time to get the other band members involved as well (laughs).
Let's get back to the new album. What I really like about it is the sheer musical diversity encapsulated in really memorable songs. How do you manage to combine blues, black metal and Motown into something cohesive?
I think ninety percent of the stuff I write is just horrible and repetitive. Sometimes I see something that almost works and I try it again and again. It's not that I sit there and think that I'm such a genius and this comes from the heavens. I fail a lot until something works out. That's the five to ten percent that sounds decent (laughs).
When you compose music to which extent is it a conscious process versus intuition?
At first it's a very loose thing, almost a numbers crunch thing. It has to have emotion and the music most resonates with me. After that, I have two or three elements that I could combine into a song. Then I look for an interesting main theme to base the song around. At first it's all liberal and honky dory. After that's all over-analyzing.
Earlier you said that the new album was finished nine months ago. Did this give you the chance to get some perspective on the new music and did you feel the urge to change certain elements?
I think there's always room for improvement. I'm at peace with how the album turned out, but every time I listen to it I get ten more talking points about what I want to change. I think that's a good thing, because when the moment comes when I listen and I think it's perfect then I have nothing more to do. I should stop making music. That's when I get lazy (laughs).
Your previous project was more about chamber music and pop. Zeal & Ardor is the polar opposite of that. Can you tell something about your musical upbringing and development?
I've always been into metal. My first band was a metal band back when I was fourteen or fifteen. I guess I just briefly abandoned metal and came back to it. Both my parents are musicians. My mother is a jazz singer and my father is a salsa and funk percussionist, so there was always an insane amount of music around my house. There was always a guitar and a piano around, so I had the chance to play and experiment with it. It's a huge privilege. Then I started getting into punk and metal and then just weird music, like Mike Patton, Frank Zappa and Merzbow. Basically everyone that makes the type of music they want to make, be it good or bad. It just fascinates me. Bjork or Tom Waits, whatever it is. They're the type of people who make the type of music they want, whether people like it or not. That's totally my jam (laughs).
Mike Patton is an absolute musical genius. Do you admire his work ethic or just the sheer musical scope of his output?
I like the way he creates the music he wants to create. That's what I take from him. When you adapt to public expectations and you make the type of music they want to hear, they immediately catch on to the scent and smell the bullshit. When your music gives you fun and pleasure, that's infectious. That's what I've learned from Bjork and Mike Patton along the way.
Zeal & Ardor – Golden Liar
The albums in your discography have something that is thematically linked. What's the deal with that?
Well, the first album "Devil Is Fine" is about captivity of slaves and "Stranger Fruit" is about breaking out. The current album is about living on the road and what comes next. The overall concept is very loose. I'm working on a graphic novel in this specific world and we've come to the point that the people have broken out of captivity and they're on the run and they're trying to find their bearings. There's a scene in Finding Nemo when they escape from the aquarium to the ocean. They've reached the ocean and they try to figure out what to do next. That's what the new album is about. I have a couple of ideas where to go with the storyline on the next couple of albums, but I haven't decided yet where to go next. I have to write some shitty songs and some fancy ones to figure that out (laughs).
I'd like to address some urban legends surrounding Zeal & Ardor. Supposedly the whole project started as a dare on some social media platform on which you asked people to name musical styles to combine. The choice fell on black metal and slave chants. Is this true?
That's absolutely true. I was working on the chamber pop thing and I was bored with that. So I might as well ask the good people at 4Chan for input. I started on 4Chan to critique my music, because you don't get more honest feedback than from people who don't give shit about your music. So I did that game and black metal and slave chants were suggested. It took almost a year for me to come up with some audible on an EP-format and put it on the internet. It took a lot of iteration. The music was interesting, but the potential wasn't simply there. I have removed the EP since, but you may find it if you have Soulseek (laughs).
 Another urban legend is that on the 2017/2018 tour you offered free merch for anyone who was willing to put the Zeal & Ardor logo on their body. Apparently some people did this. What's the deal with this?
Well, it wasn't about branding our logo on your body forever in exchange for free merch. It was more like branding for free. Some people actually did this and they deserved to get anything from the merch table for free. So yes, it's true. At that point we were just a year old as a band and people were already following us. It was more like a statement. If you're following us blindly you might as well get branded. It was more of a tongue-in-cheek thing and we never thought that people actually would do this. So after eight people actually did this it was clear that people didn't get the message. It gave us some notoriety. That wasn't the goal, but here we are (laughs).
Finally, there is this big European tour coming up with Meshuggah. Any thoughts on this?
We're really excited obviously! I love me some Meshuggah. This aspect of this job is just awesome. We get to be on the road and travel and every day we can listen to 'Bleed'. Not everyone in the Meshuggah crowd may like our music, but if we manage to win a small portion over, it's worth going. But like I said, we're mainly there to listen to Meshuggah every night (laughs).