Kadinja – Ascendancy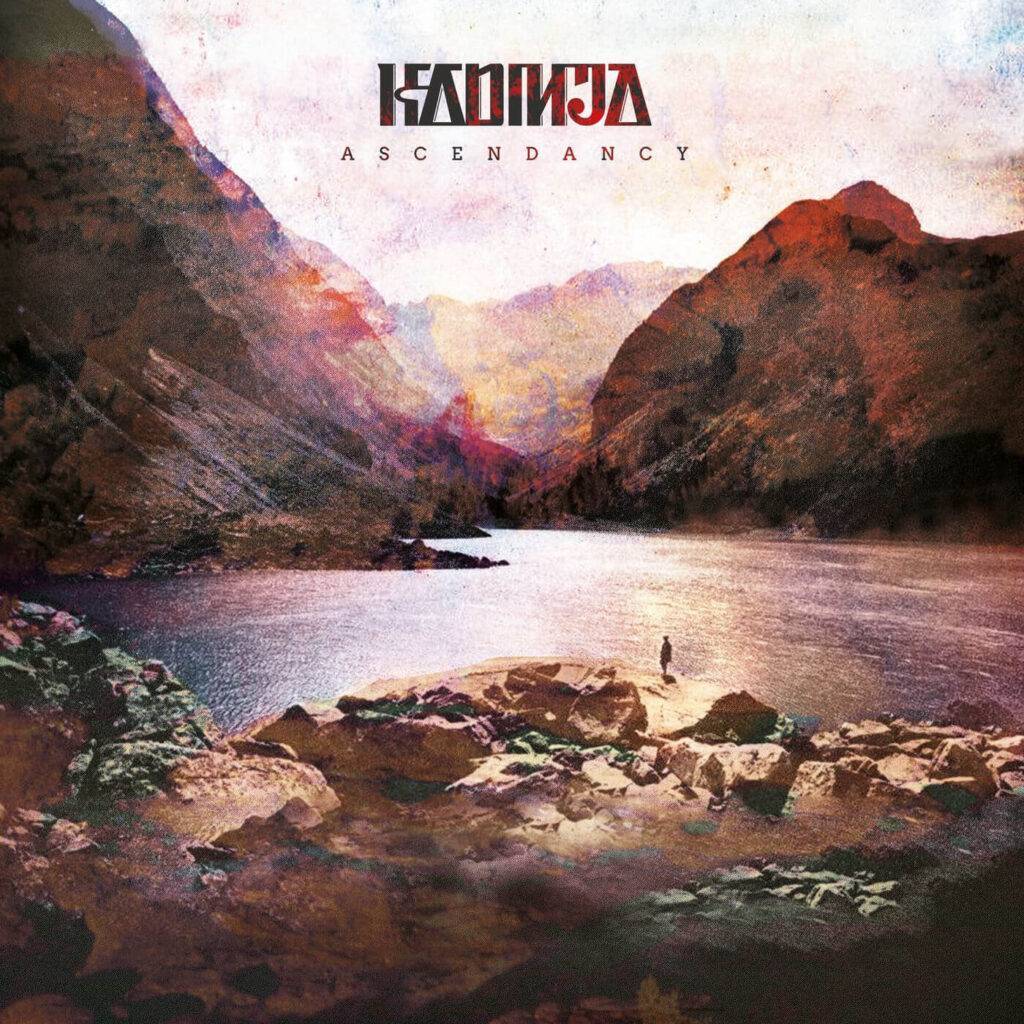 "Ascendancy is dead, long live Ascendancy". This traditional sentence was used in France to announce at the same time the death of a  king and the ascension of a new monarch. It is quite fitting to use that expression regarding  French djent/prog metal band Kadinja who has released their acclaimed album "Ascendancy" almost a year ago already and who are currently recording a new album scheduled for release soon!
It took me some time to get around this album but now I can say without a doubt that "Ascendancy" is a true raw gem mixing rough and heavy sounds with tight rhythm sections topped with amazing vocals. Based in Paris, it is the first full length album of the band and they have done a great job at pushing djent/tech metal to another level. Playing the first track 'Stone of Mourning', you will instantly dive into their world of complex and heavy groove which will undoubtedly brings to mind Monuments or Periphery. This song exemplifies the subtle mix of clear vocals and roaring growls that is infused throughout the whole album. Moving to the second track 'GLHF' on which British award-winning guitar player Rick Graham performs, you will fully appreciate the clarity of the mix (highlighting the quality of the production): each instrument can be heard distinctively especially the tightness and groove of excellent drummer Morgan Berthet (who also performs with Myrath).
The 48 mins album brims with well constructed songs including catchy melodies, brilliant technicality and true musicianship. Shout out to talented guitar-player Pierre Danel who's on in  his way to become one of the best djent/core guitarist out there. The band explores djent with prog prowess without forgetting to have fun, like in  the off-the-wall song 'Dominique' which starts off with 8 seconds of a popular 60's Belgian hit , recorded by a nun better known as Soeur Sourire (The Singing nun).
The track with the most emotional impact for me would be 'A November day' in which the lyrics look back at childhood, manhood and lost love. The ingenuous riff interlude clocking in at 3 minutes bridges the clear and heavier sides of this multifaceted band. I have talked to Pierre and I asked him what we could expect for the next album. He mentioned that while "Ascendancy" is very djent oriented, their new material will sound more like 90's metal (think Korn or Filters) in fusion with some world music in the vein of Armenian jazz player Tigran Hamasyan, or Israeli jazz bassist Avishai Cohen. Chris Edrich (live sound engineer for Leprous, Shining, Myrath among others) will record and mix the album. I can safely say that I can't wait to hear what Kadinja has in store for 2018.
As I am writing this review, there are only 30 copies left of the first printing of "Ascendancy". I will now wait for the new album to come out (mid 2018) and will keep an eye on their future tour!
Tracklisting :
Stone of Mourning (3:39)

GLHF (4:36)

Episteme (4:45)

Episteme Part II (4:14)

'Til The Ground Disappears (4:25)

A November Day (4:59)

Dominique (5:15)

Ropes of You (6:05)

Bittersweet Guilt (5:15)

Seven (The Stick Figures) (4:55)