Kamancello – Kamancello II – Voyage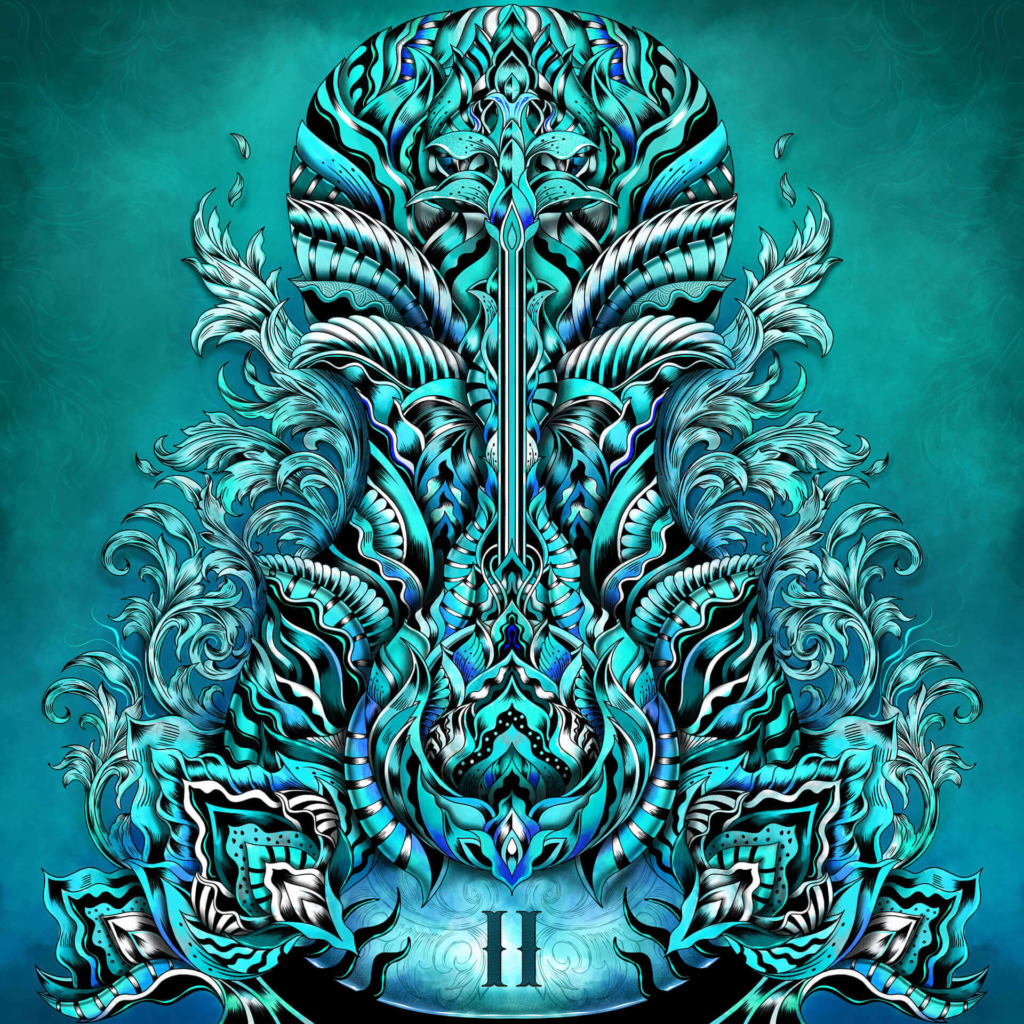 When reviewing an album, for me second parts are usually more difficult to write about than the first ones. The shadow of the predecessor is always present, and if the first one was an awesome album, the second can be a tough mountain to climb.
This happened to me with the second superb recording of Kamancello's "Kamancello II – Voyage". While it is no less special than its predecessor, it was more difficult for me to get to the keyboard and drop some lines while listening to it. It has taken me its good time to process all the sounds and melodies, and most of all: all the emotions this album transmits. Not an easy task when swimming in turbulent waters.
This time the roughly one-hour album is comprised of 4 compositions. I cannot call them songs, because once again, Raphael Weinroth-Browne and Shahriyar Jamshidi have created a work of art live in the recording studio, pure improvisation by 2 minds that are literally one when they face each other with their instruments ready to speak for them.
And how they speak! To the point, that for me is a relief to hear the breathing artists behind the instrument to come back to earth to realize these are musicians and not the cello and the kamanche speaking on their own, but serving as translators for what Weinroth-Browne and Jamshidi had to say on that very day.
'Emergent' starts almost like a previously thought intro. Mellow waves of sounds with slowly the kamanche stepping forward, giving way to what soon starts to become an intricate weave of sounds between the two instruments. It is hard for me to fathom the fact that this beautiful piece of music was not previously composed, rehearsed nor written: just two extremely artistic souls speaking to each other through their instruments. I'm not sure if the order of the pieces on the album is the same order they were recorded, if that is the case, then yes 'Emergent' does transpire the clear joy and happiness Raphael and Shahriyar express when they meet to talk music.
Kamancello – Emergent (click here if video doesn't load)
The next piece begins as its name foreshadows: 'Tenebrous' brings about a gloomier soundscape, also marks the return of middle-eastern melodies, present on the previous album at an almost constant rate. Here they are more intertwined with the general soundscape, but suddenly a dialogue of sorts begins, and I cannot avoid 'seeing' Shahriyar's eyes locked with Raphael's in a sort of duel. A perfect counterpoint begins, in a tense danse bringing both geniuses back and forth. A pause comes but fear not, the piece is not done yet. They come back, in an energetic jump, almost metal-like – well yes, Raphael's experience and time on the metal world, touring with Leprous and making metal covers with his cello, definitively appear here, and drag Shahriyar to follow his lead, but speaking his own language through his kamanche. 15 and a half minutes of sheer improvisation: a musicianship masterclass!
One thing I love from these 2 fine musicians and the jewels they bring forth is how not only they manage easily to transmit what they felt in the moment the notes spoke for them, but also how they create rhythmic patterns while delivering the most catchy and sweet melodies, melodies that take you through different journeys.
This is the case in 'Voyage', the title track, where two different melodies played by each one of them create a pattern that is impossible not to tap along. Then the counterpoint begins disclosing a new dialogue, which feels more urgent, like travelling on a fast train not been able to distinguish well the blurry landscape 'moving' on the other side of the window.
Kamancello – Voyage (click here if video doesn't load)
The closing track, 'Threnody', an ode packed with beauty and sorrow. An ode to those loved ones we have lost, or to moments that only live on in our memories. It is pure sad beauty made music. Raphael's cello cries as I've not heard it before. Shahriyar's kamanche adds points of reflection to then take the lead on the lament while the cello answers with delicacy. The piece could be divided into parts, as a new conversation starts with a wailing cello and kamanche high notes which end in an interlude that opens the door to a full-blown expression of emotions through cello and kamanche. My heart is about to explode from so much beauty!
Once again I can only sit back, close my eyes and enjoy the ride these two otherworldly musicians kindly offered to us plain mortals. I can only express awe to the fact that this music is fully improvised and unedited, recorded live as it was coming from them in that precise moment. After having listened to so many times both Kamancello albums, it remains a mystery to me, how Raphael's and Shahriyar's minds are seamlessly connected and able to produce such perfect beauty in one sit, record it and lend their musical heritage for all of us to enjoy and marvel with.
Two more words from me to Raphael and Shahriyar: THANK YOU!
Tracklist:
Emergent (12:03)
Tenebrous (15:38)
Voyage (07:28)
Threnody (14:53)