Whyzdom – Of Wonders and Wars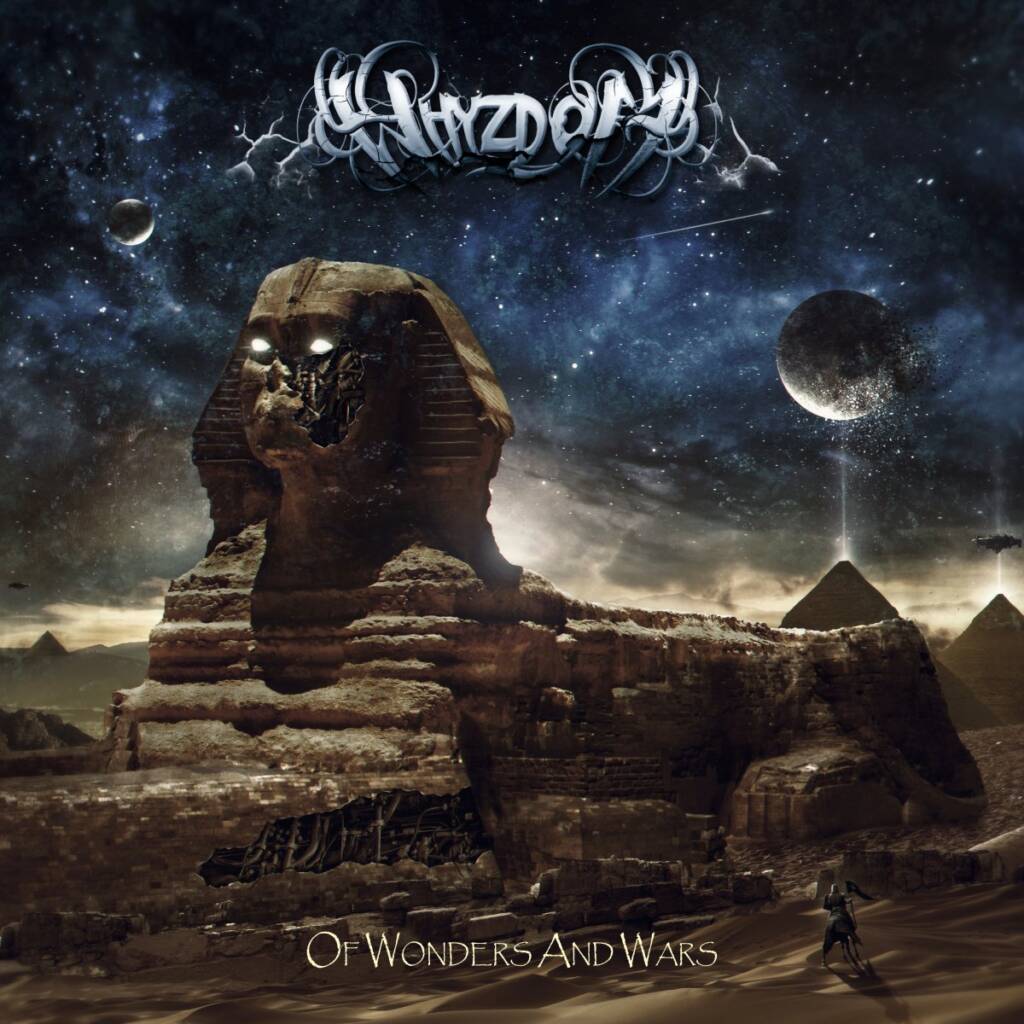 My first encounter with a mezzo-soprano in metal, as it perhaps was for many people, was Tarja in Nightwish. Whether she was the first, I don't know, but a few have followed, and now another has come to light. Marie Mac Leod sings for French symphonic band Whyzdom and although they are a new name to me, their new album "Of Wonders and War" is their fifth.
Marie joined in 2013, replacing Elvyne Lorient who herself replaced Clémentine Delauney (now with Visions of Atlantis) in 2012. Previous line-ups numbered up to six members, but now they have stripped down to just four. The other three are founder members from 2007, namely, on guitars Vynce Leff and Régis Morin, and on drums Nico Chaumeaux. Vynce also handled the orchestration and produced, mixed, and mastered the album at La Villa Studio, Paris. It is a journey through millennia, from ancient past to distant future, showing both the brightest and the darkest sides of humanity. The imaginative album cover artwork was created by Pierre-Alain (D.-3mmi Design).
A full-on opening salvo to 'Wanderers and Dreamers', dies away to a quieter string section. Here Marie shows us the gentle end of her range before ramping things up for the majestic chorus. That majesty continues in 'Child of Damnation' with choirs and later, screaming guitar licks. 'Stonehenge' starts with some sumptuous orchestration, sounding much like a film score. There is very little in the way of operatic vocals from Marie in this one, and she sticks mainly to her rock voice.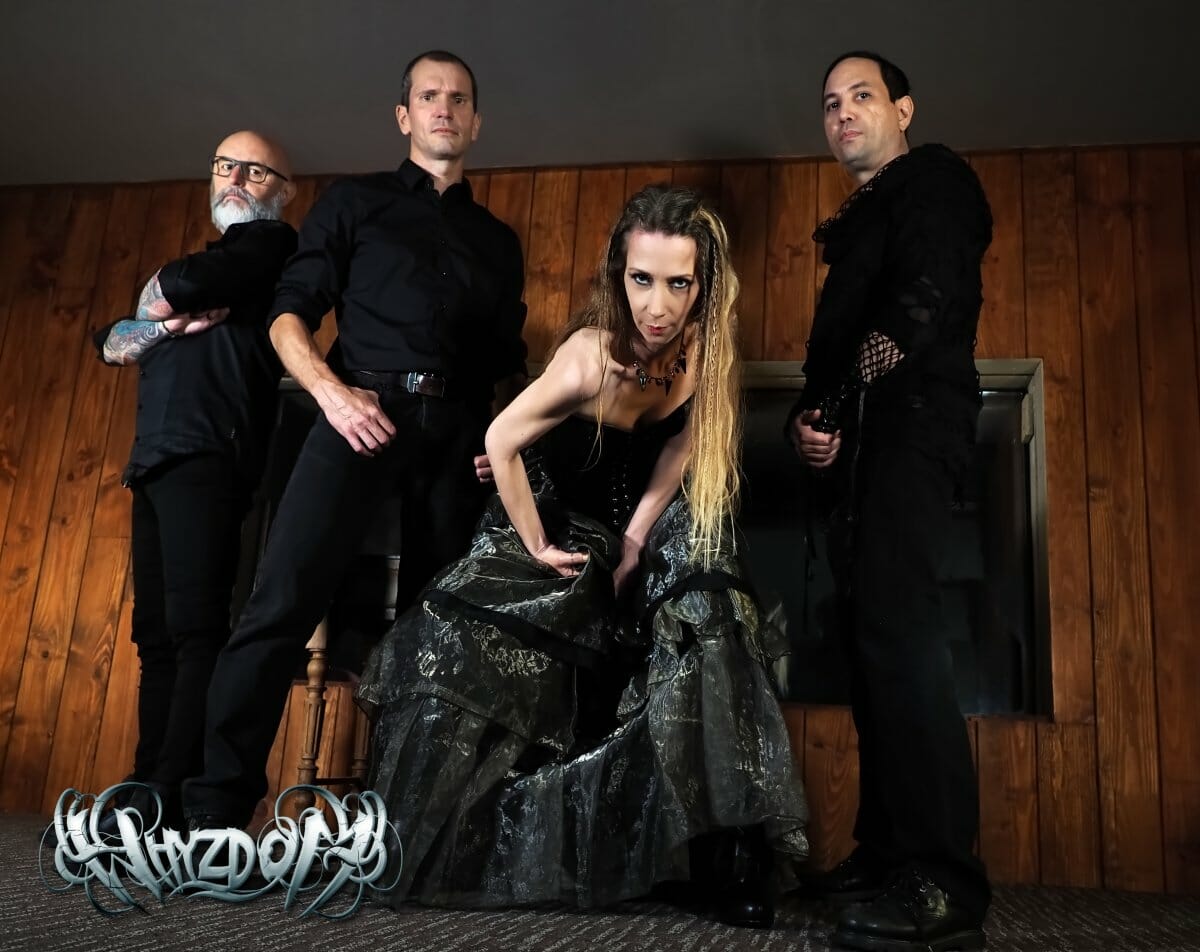 'Ariadne' begins with huge choral bursts and continues with much pomp and splendour. 'Touch the Sky' starts softly and slowly, and as the chorus kicks in, the tempo and intensity increase. It could just about be classed as a ballad. Similarly, 'War' starts in the same way, but the heavy riffs come much sooner, and heavier. Despite being the shortest number, it packs a punch. Keeping up the momentum, 'Metropolis Lights' has meaty riffs, cinematic orchestration, and soaring vocals from Marie.
If you are not a fan of the mezzo-soprano/operatic style of vocals, do not fear, it doesn't feature too much. Marie has a beautiful voice and employs many styles across the album. However, in 'Pyramids' there are choirs and opera style singing, but also powerful riffs and intricate lead breaks. There's a little bit of baroque style guitar playing to ease us into 'The Final Collapse'. Then comes a staccato riff and a variety of vocal styles. The staccato gives way to a smooth fast section with more guitar solos.
The final track is a heartfelt song about the terrible fire at Notre Dame cathedral on 15th April 2019. It was written on the night of the fire and became the inspiration for the concept behind the album. Simply entitled 'Notre Dame' it recounts the eyewitness experience of the band members who live close by. It is a powerful and emotive song and a strong one to finish the album off with. There's a sombre ending as the track fades out to the chiming of a bell.  As a line from the song says, "Memories of centuries were swept away in a heartbeat".
Whyzdom – Notre Dame (click here if the video does not play)
Whyzdom's body of work leaves no rest for the faint hearted. A journey through time and history is awaiting you. For fans of symphonic metal with operatic female vocals, this will be a welcome addition to their collection.
Track List:
Wanderers And Dreamers
Child Of Damnation
Stonehenge
Ariadne
Touch The Sky
War
Metropolis Lights
Pyramids
The Final Collapse
Notre Dame