Best of ProgPower Europe 2018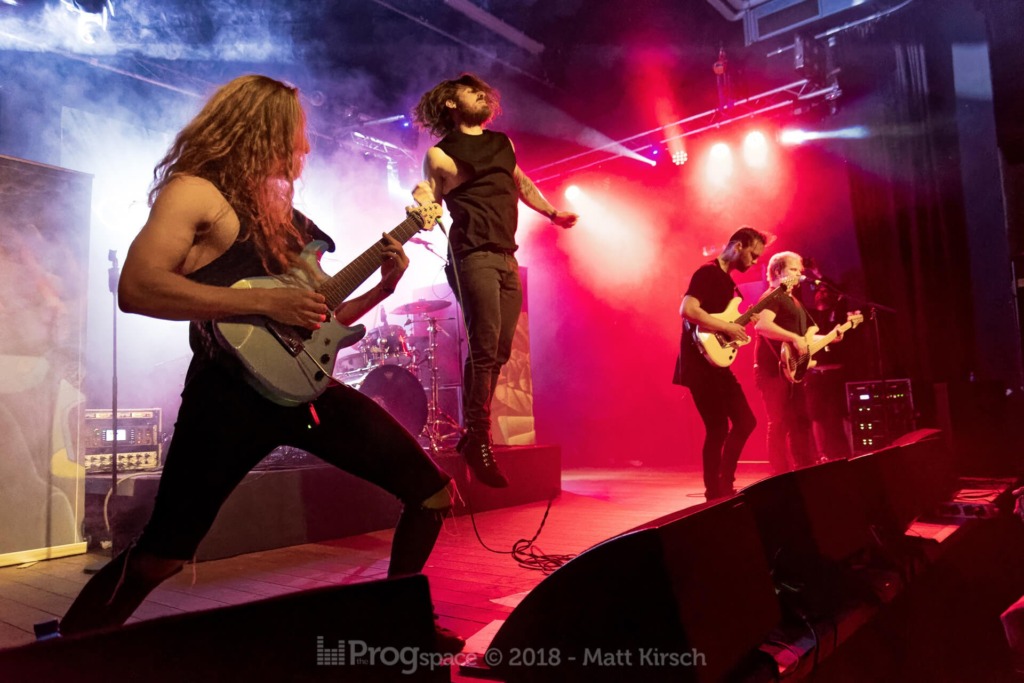 ProgPower Europe 2018 started with a BANG! Already on the first evening: Friday 5th of October.
Need from Greece and Sons of Apollo from USA were the catapult for an awesome weekend with some of the finest and most diverse bands on the Progniverse that would end in an awesome bliss with the Australians Caligula's Horse.
As always, the ProgPower Europe crew knew how to deliver a fabulous weekend with excellent sound, super organization and excellent food. But the most important is that even if you don't recognize many names on their bill, they always have the most awesome bands you haven't heard of under their sleeves, but guaranteed: they smash everyone down!
And that is precisely what we love from ProgPower Europe: they always give a chance to the lesser known bands, giving them the opportunity to shine and leave their mark! And of course the unique mix of styles, the people attending and the general atmosphere of the festival is exactly what we expect from such an event.
The Progspace will be attending ProgPower Europe again!  2019 marks its 21st edition! We'll bring you all our photos and reports from this unique weekend full of good music, friendship laughs and moments to treasure. But now as an appetizer for what's to come in 2 weeks, we leave you with a taste of what this awesome festival brings every year since already 2 decades!
Need from Greece opened the festival, bringing one of the most energetic and powerful openings we've witnessed at ProgPower Europe. They were followed by a superb, though too calculated show from the American supergroup Sons of Apollo, and even if their music is not fully to our liking, we enjoyed the well rehearsed show. 
Local Dutchies from Golden Caves brought a bit of theater feeling to the Sjiwa Youth Center Stage in Baarlo, The Netherlands. Their show was followed by Thirteenth Sun from Romania, Adimiron from Italy and Ramage Inc. from Scotland. All three bands bringing a big contrast with the day openers and the next show that blew everyone's minds! We already knew that the Norwegians Major Parkinson were going to bring the icing on the cake of this festival edition. Their weird, quirky and funny but dark music turned into a party of sorts, leaving everyone flying on a different universe. It was pure magic! Sadly for the headliners of the evening, Swedish progmetal giants Evergrey, whose extremely loud show was nothing we could endure until the end, despite their name, career and very tight performance.
The last day of this awesome weekend started with the Londoners Temples on Mars bringing some well crafted prog rock. They were followed by Scottish post-metallers Dvne, London based Voices and Australian modern progressive outfit Circles. The different note of the day was set by the legendary band Subsignal, who delivered their art rock to a crowd more ready for prog metal than the subtle melodies from the Germans. The cherry on top of the icing of the cake on this 20th edition of ProgPower Europe was placed by Caligula's Horse. The Australian band was the band almost every single festival-goer wanted to see and enjoy. For us personally, it was the absolute highlight of this edition. The energy, emotions and massively moving songs (on both physical and emotional senses) were sung by almost everyone. An incredible energy formed during their show from where no one could escape, moving many to tears (including us), and delivering what many now call the 'hugpit', where a group of many fans were locked in a big group-hug during the very emotional roller-coaster of a song that is 'Graves' from their latest album "In Contact". The interaction between band and the audience was pure magic. There couldn't have been a better way to close this 20th anniversary edition of ProgPower Europe!