Kyros – Vox Humana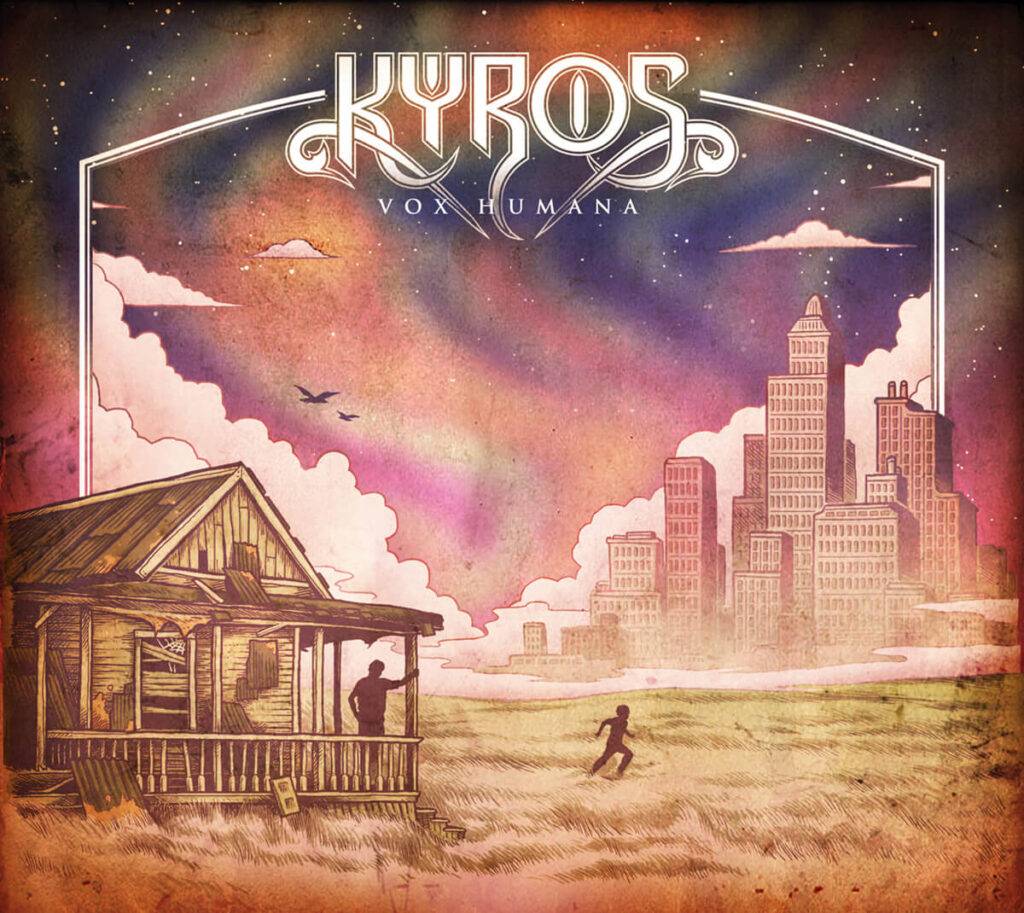 Kyros originated in 2012 as the one-man project Synaesthesia and had released a self-titled debut in 2014 with much support of IQ's guitarist Michael Holmes on his label GEP. After a break with the label, the project was renamed and turned into a full band, consisting of five members.
After three years of writing, the band now presents their first release as a double cd. At first sight this appears a bit odd, as the overall runtime is not even 82 minutes, but after the first listen the decision for this becomes all too obvious. Disk one, besides an intro that comprises of a tape-operating noise, contains five radio-friendly tracks while disk two is a fully loaded prog effort.
Having no lyrics at hand it is always a bit tough for the non-native listener to determine a concept, but as far as I understand it, the concept on disk one is about a kid that runs into socializing and overall life problems due to heavy use of computer gaming and social media. At this point that appears a little odd, because it's unclear why you would take the efforts to create a lyrical concept in order to produce a bunch of pop songs. The first song on the album is a song heavily influenced by synth pioneers Depeche Mode and pop divas Muse and has nothing unique to itself. The second track goes down that musical road even further and becomes an off-the-shelf radio song par excellence. It has really nothing in it that would make the band stand out in any way from the music which the pop industry produces day by day. The other three tracks on the first disk are a tad better and sound much like these typical neo prog songs, which are not progressive, but are considered prog, because the band that made them is considered so.  Late Marillion, early Pendragon and Kino come to mind. Don't get me wrong, it's all well written, perfectly performed and produced very well! And I am quite sure that many will like it, but for me the question arises why I would prefer this music over any other that's being released in masses. On this disk, only the song "The Lamb the Badger & the Bee" stands out with a little turn into the style of Frost* in the second half and a Haken-like ending with a quite tasty multi-layered vocal canon.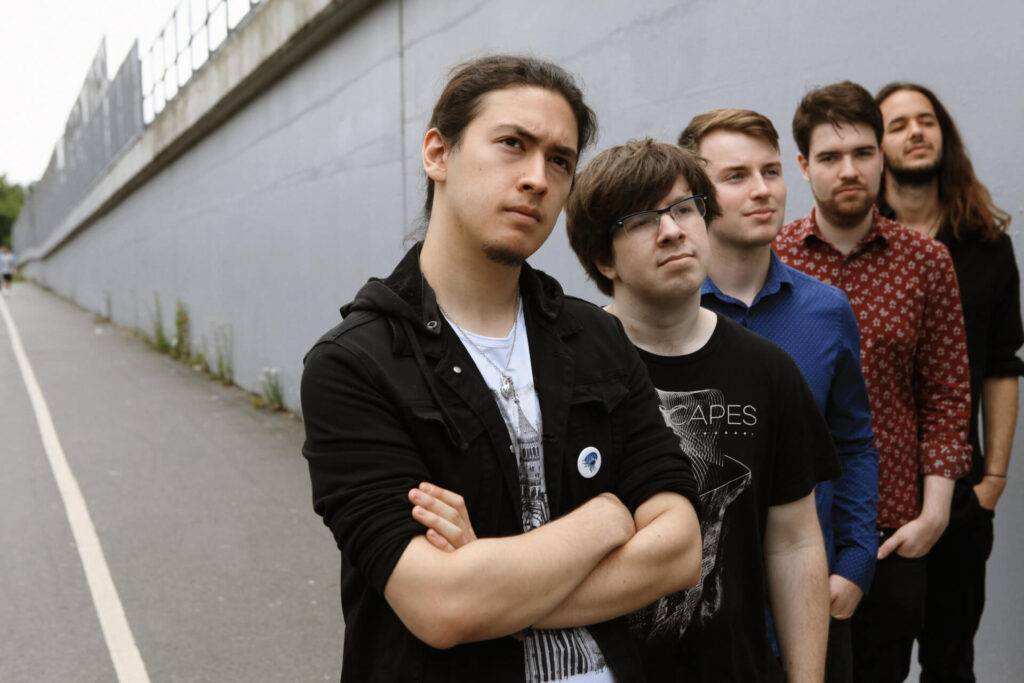 Disk two, on the contrary, is a 45 minutes epic. A symphony, divided in nine single tracks of which none would work alone, with the exception of the very delightful instrumental track "Mind Electric" in the beginning. This piece spirals from neo prog to progressive metal and back, spanning over temporary classical and brass sections (in which Haken's drummer Ray Hearne plays the tuba) and even a power pop part. The roller coaster runs in arcs through emotions like mellow melancholic moments to emotional outbursts, anxiety and relief at a breathtaking speed. Indeed, the highs and lows are a bit overdone and the grand finale is way over the top, but it still is sheer fun to listen to this playful piece. Arena, IQ, Haken, King Crimson, Mike Patton, Porcupine Tree and Dream Theater are the main influences celebrated, but never too obvious. The entire suite btw. has similar structures than "Six Degrees of Inner Turbulence", which makes me wonder if this happened by chance. Anyway, the second disk is the one for the progger's heart and makes one craving for more.
It is not yet clear how Kyros' own band sound will turn out, as this still has to develop. Right now it is swimming in someone else's water, though they're doing it pretty well, but the uniqueness will have to be found soon. On this and the previous album, band leader Adam Warne focused on keyboards and vocals only, not giving other instruments any room, except for a guitar solo here and there. It is to wish for future compositions that the rest of the band gets a little more air to expose themselves, rather than reducing them to a strict back up band.
The concept of forcing the prog fan to purchase a pop ep along with his newest prog album remains a miracle to me, but my advice to to the listener is not to  listen to both disks consecutively, because that rather foils the beauty that lies within this work.