MMXX – Sacred Cargo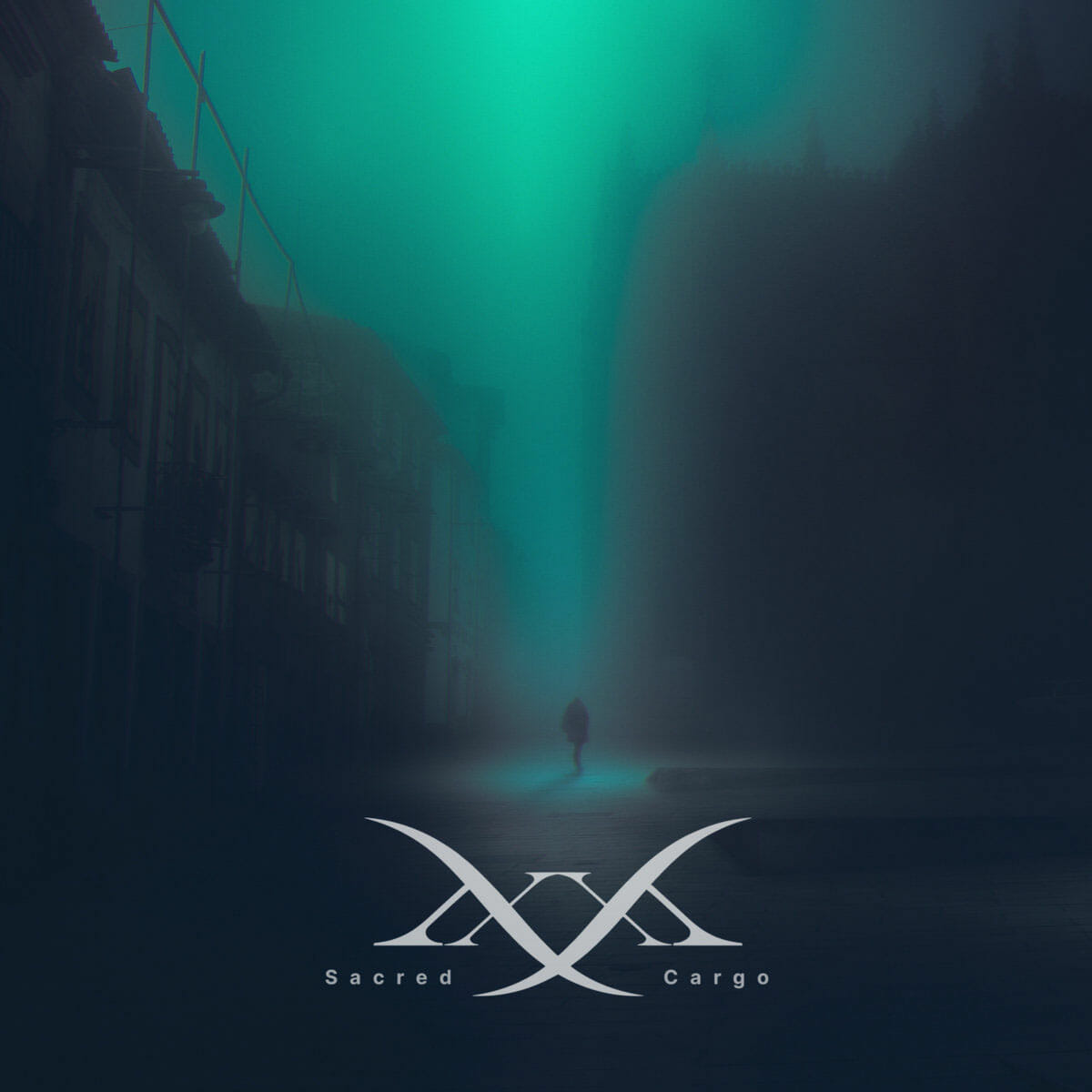 Lockdowns are no fun for most people. Especially when they are musicians, who should be out there playing live on stage, instead of sitting at home. However, the lockdown situation has also been an inspiration for some musicians: 2021 was a fantastic year for studio albums with so many artists not being able to hit the road, putting all their effort into songwriting and recording. On top of that, it has also sparked new projects and collaborations, one of them being MMXX. Andrea Chiodetti (ex-The Foreshadowing) teamed up with Daylight Dies members Egan O'Rourke and Jesse Haff to create an album that would cross cultural and geographical boundaries, with a wide range of guest vocalists bringing an amazing amount of talent together. The result is called "Sacred Cargo" and the obvious question is if lives up to the high expectations raised by the names of its participants.
You will not be shocked when you listen to the album: it sounds like a mix of the two bands fathering this project, so you can expect some solid, high-quality doom/death metal here, with a melodic, slightly progressive edge and plenty of melancholy to top it off. If you haven't heard of Daylight Dies or The Foreshadowing, your closest reference points would be Swallow The Sun or Paradise Lost. Since MMXX has gathered some of the greatest doom vocalists for "Sacred Cargo", it can be no surprise that Swallow The Sun's Mikko Kotamäki is making his contribution to album opener 'This Breath Is Not My Breath'. It's an excellent piece of doom/death metal and the logical first single. The second song (and second single) is 'Perdition Mirror', featuring Antimatter's Mick Moss, who is another big name in the melancholy scene. With this one, it becomes clear that the band has not only crafted songs influenced by the musical history of its core members, but each track has been tailored to the singer as well. This could easily lead to a disjointed, incoherent experience, but MMXX manages to avoid that smartly, creating an album that is both full of variation and rock solid in its doomy foundation.
It would go a bit far to mention every song and every vocalist in this review, so let me just state that all vocal contributions are excellent and the songwriting shows off the experience and expertise of the musicians involved. The production is excellent too, perfectly balanced between crushing heaviness and bittersweet melodies, leaving enough room for the vocalists to shine. Album highlights include 'The New Forgotten Ones', with the phenomenal vocal fry of Klone singer Yann Ligner making a deep impression and 'Unavailing' with the deep, dark voice of Marco Benevento from The Foreshadowing. Let's also add the great contribution by My Dying Bride's Aaron Stainthorpe for namedropping purposes, in case you were not convinced yet that this album isn't exactly party material.
To summarize, "Sacred Cargo" is an album that will please many fans of melancholic doom metal. I also recommend it to fans of any of the singers, because you will be hearing some hints from their own bands too, whether it's proggy, doomy or a little bit of goth. I would say it is almost as good as Daylight Dies' and The Foreshadowing's latest albums, so do yourself a favour and check those out as well if you haven't heard them yet. Due to the amount of variation, it might lack a bit of the emotional depth of some of the genre's greatest classics, but it stands strong as a debut and I hope MMXX is not just a project for one album. Such a powerful debut deserves a follow-up!
Track List:
This Breath Is Not My Breath (featuring Mikko Kotamäki)
Perdition Mirror (featuring Mick Moss)
The New Forgotten Ones (featuring Yann Ligner)
Faint Flickering Light
The Tower (featuring Mick Moss)
Unavailing (featuring Marco Benevento & Chris Cannella)
Der Nukleus (featuring Carmelo Orlando)
Sacred Cargo (featuring Aaron Stainthorpe)
Espirare
Shadow Haven (featuring Dan Swanö)