Lunatic Soul – Under the Fragmented Sky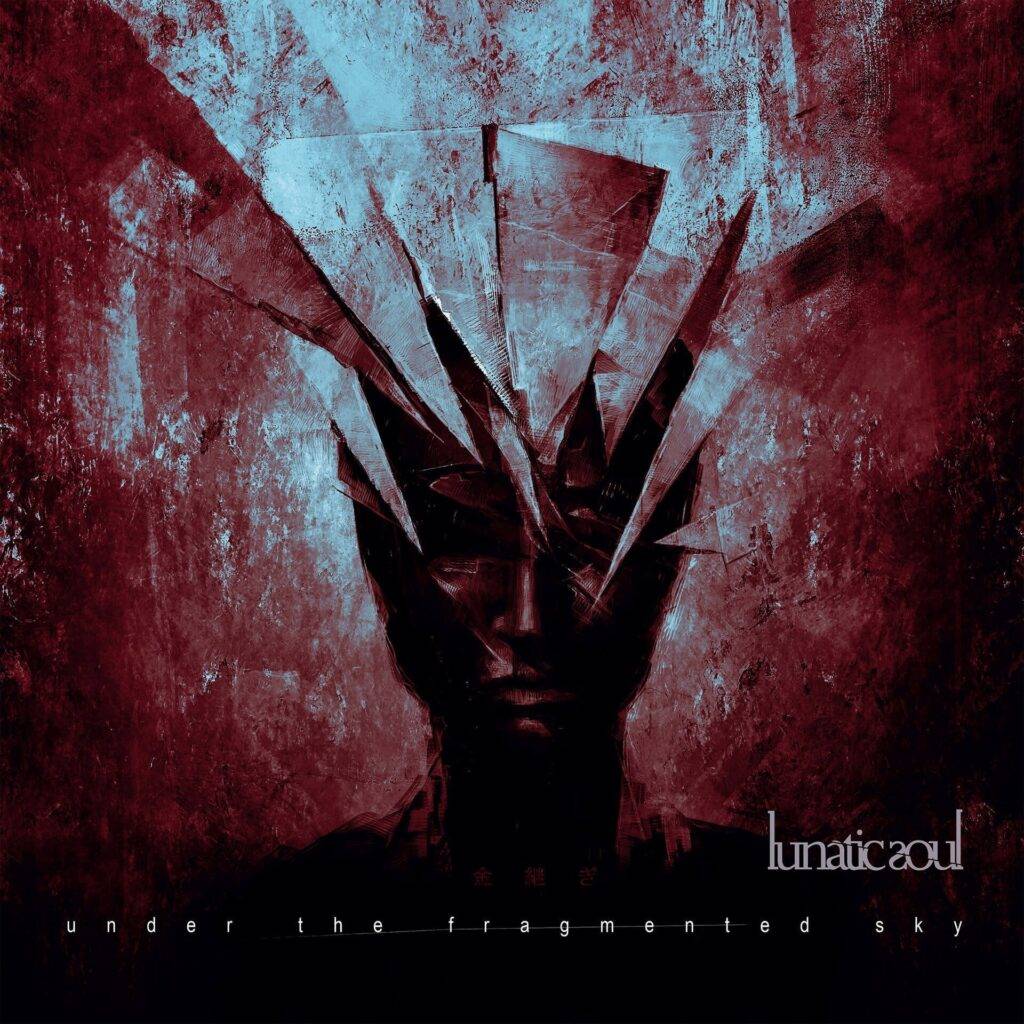 M ariusz Duda is without any doubt one of the most prolific and creative forces in progressive music right now. Since several years, alongside his band mates in Riverside and through his personal project Lunatic Soul, he has been at the vanguard when it is about creativity, experiments with sounds, soundscapes, melodies, and what the musician can do with electronics, programming and special effects and sounds with his bass or keyboards. For me this give his music such a distinctive sound and personality, making it different and his signature in this world. Pure emotions, transcending rhythms, vocal harmonies, and vocal sounds experiments hand in hand with programmed electronic sounds and effects, while everything flows through syncopated off-beats. Pure gold in progressive music in my humble opinion.
In "Under the Fragmented Sky", the 6th Lunatic Soul full album, and continuation to the, only 8 months ago published and highly praised "Fractured",  Mariusz develops the dark atmosphere even further while developing the general concept flowing through its predecessor.  "Under the Fragmented Sky" was originally going to be a maxi-single, but Duda took the brave decision to give these songs a life of their own by shaping them into a full-length album, completing the journey started in "Fractured".
The listener is greeted with 'He av en', for starters, a savory appetizer for what's to come. Lunatic Soul's music at its best: Bass lines heavily distorted, in a melody that morphs into rhythm with vocalized harmonies. Slow beat of tambourine, and more melodies overlapping but never covering the other, join all together to create a beautiful soundscape I could easily play on repeat nonstop during a meditation session. I simply love these musical textures and sounds.
'Trials' open the way to the electronic side of Duda's dark compositions and musical atmospheres. Here we're given a lyric line repeated in a robotic way, almost nonstop in different harmonies and ranges.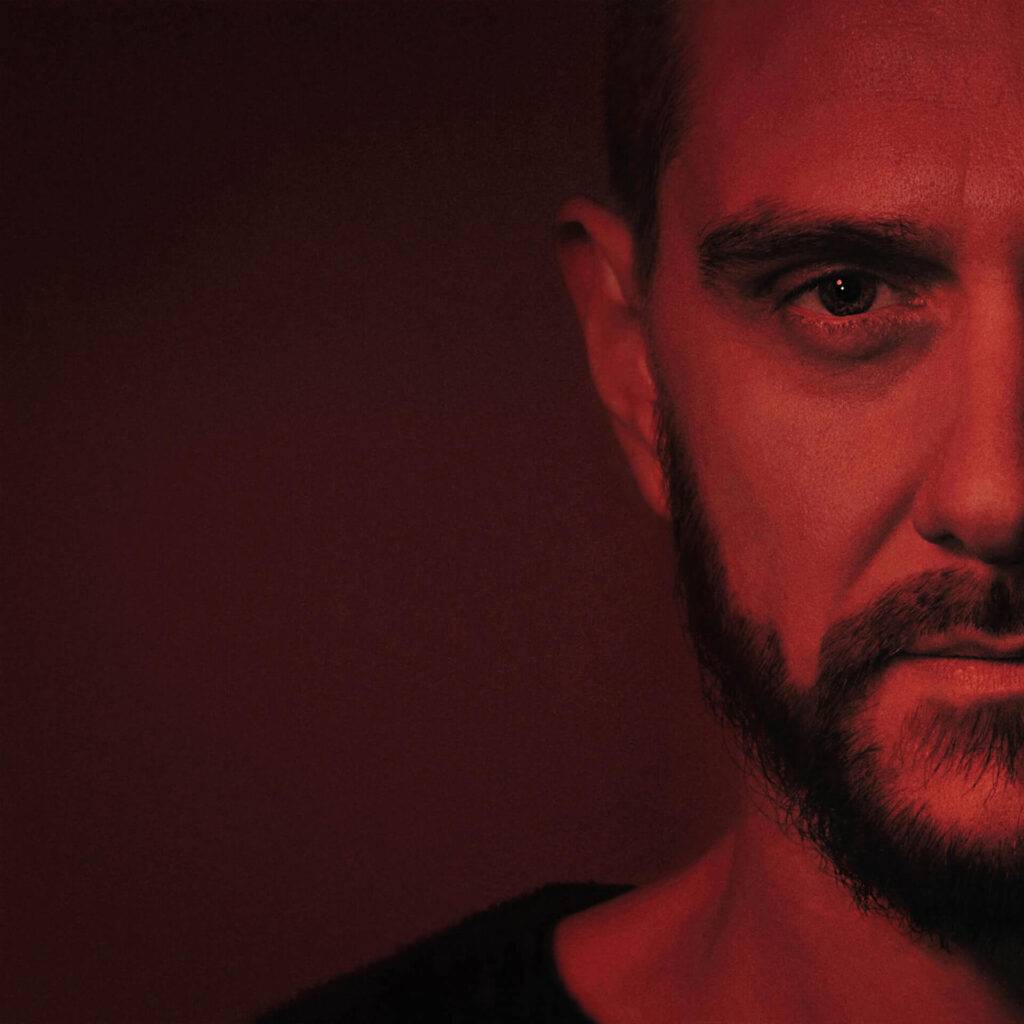 The flowing melody seems to me extracted from any Riverside song but then taken apart and rebuilt with sounds, effects and rhythms classic in Lunatic Soul's experimental nature. Towards the second half, the song turns darker with ominous vocal sounds, and keyboard and guitar melodies that any Tangerine Dream fan would love, though these almost seem to slash the intense atmosphere created a couple of minutes before and ending almost abruptly.
'Sorrow' is a short transition in acoustic guitar and atmospheric spectral-like sounds, Mariusz vocalizing over these sounds, open the doors for 'Under the Fragmented Sky'. The title-track which name comes from 'A Thousand Shards of Heaven' from the previous album, is a beautiful yet sad song but musically stunning. Lyrically I understand it as the struggle between succumbing to fears and anger or to remain true to oneself despite our losses. I believe this song might be one of the most personal ones for Duda's after all the tragedy and transformation he has gone through over the last couple of years. Many of us can easily identify with this struggle, that's why it moves every fiber of my heart. The song closes returning to the same melody of the first track, but in a different key.
Honoring the dark nature of this album, 'Shadows' starts with a very dark atmosphere. The main melody, threading through the song could have been on any Riverside album, but how Duda is able to turn melodies, sounds and effects into such atmospheres is something out of this planet. At 4 and half minutes full of experimentation and flowing sounds creating different emotions, is but a short example of the mastery this polish musician and composer can truly offer.  I want more!
'Raising the Night' continues this voyage through dark realms full of shades and colored lights. Here we're offered more color and more complex rhythms aided by cymbal sounds and strings. Mariusz vocalization joins to guide us calling our curiosity to be awakened to find its own path.
Strange sounds with even more strange cuts on & off welcome us in 'The Art of Repairing'. Off-beat electronic sounds like broken machines, slowly forming a rhythm and melodies while joining forces, evoke a broken machine finding new life thanks to its own errors when masterfully repaired by allowing it just to flow. An experimental electronic atmosphere building up, adding vocalization and guitar and bass lines to create a full-bodied song any Ozric Tentacles fan would love. Progression at its finest.
Closing this journey, 'Untamed' is the second and last song with full lyrics on this jewel of an album. On a more positive vibe this very personal song features drummer Wawrzyniec Dramowicz, is more a flag of hope showing us that not all is darkness in this world. It tells us that we all have our strengths within ourselves, no matter how dark the night is, there's always ways to win our fights and defeat our demons. Mariusz kindly reminds us when he sings: "So it's done, you've won the fight / war is over, you can stop / you took the strength out to the night / there's a way to make it right / and it's going to be the best story of your life".
What a best way to close this work of art made music. Mariusz Duda has made it again, by giving us another masterpiece of progressive experimentation at its finest, fully charged by emotions and musicality. Once again he gave us the chance to witness an even darker journey through feelings and emotions, but delivering us into light again and with our chests full of hopes for what's to come. The future is bright for us and for the polish singer/songwriter and is going to be the best story of his life.
He av en
Trials
Sorrow
Under The Fragmented Sky
Shadows
Rinsing The Night
The Art Of Repairing
Untamed