Dream Theater – A View From The Top Of The World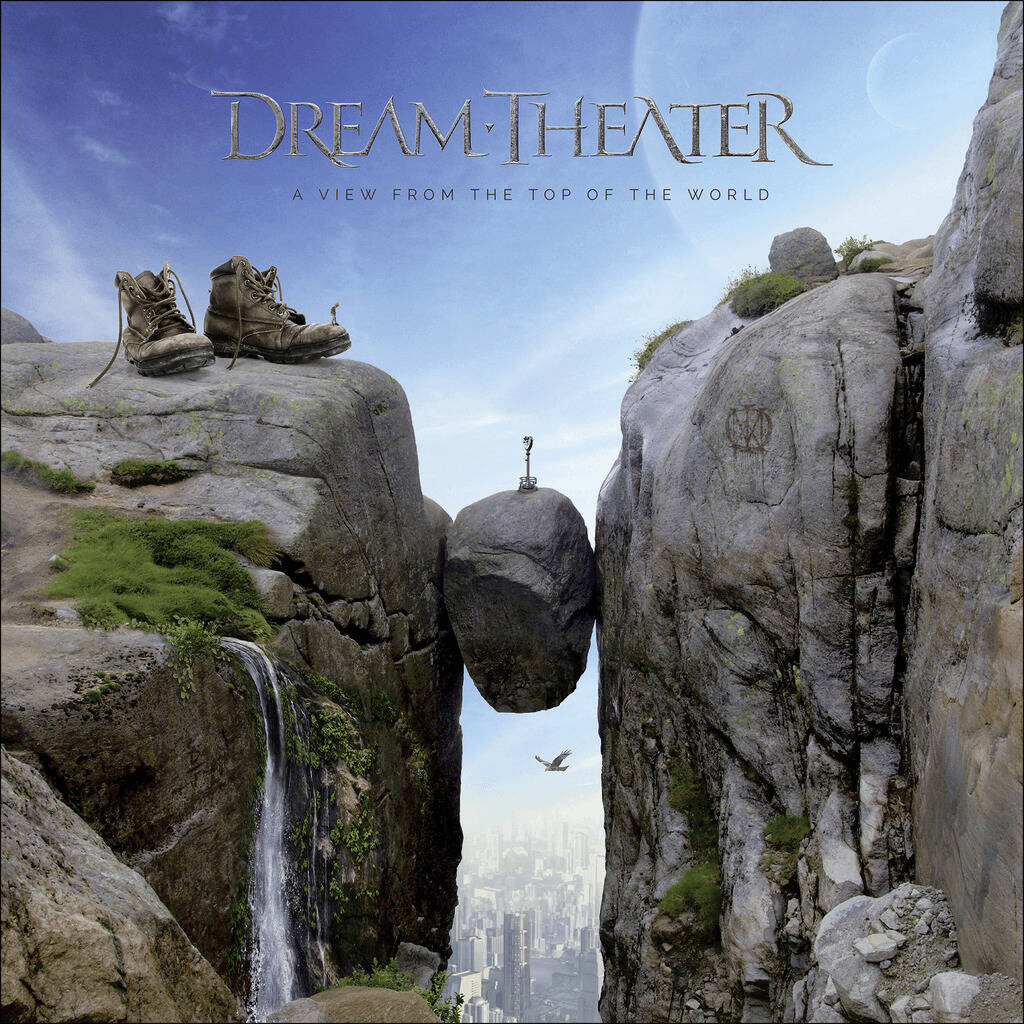 I must admit to my love affair with Dream Theater waning ten or more years ago, to be precise, around the time that Mike Portnoy exited the band. I felt the band had become stale, predictable, and lost something in the writing and arrangement department. Slowly but surely my love and respect for this talented group of musicians has been re-ignited. Things are looking and more importantly, sounding much better to my mind. Having seemed to lose their way, they have very much turned back the clock and settled comfortably into the groove they spent so much time creating.
With studio album number 15 and a career spanning 30 years what have the prog metal titans got in store for us on this latest release? Containing just seven songs but clocking in at a mighty 70 minutes we are treated to much that we have come to expect from the band. Virtuoso playing, stunning solos, soaring vocals but all with a certain freshness that has been in short supply in recent times.
The Longer the career, the harder it must be to not repeat yourself, but then having said that this is the band that created the blueprint for all that have followed in prog metal since. Because of this surely, they remain in their rights not to stray too far from that which they established in the first place.
'The Alien', the first single that whetted our appetite, it thunders out of the traps, from the initial drum fill we are hit with an almost manic guitar riff and drum beat as swirling keyboards build the anticipation up and up, setting the scene for everything you would expect from the band before giving way to a beautiful melodic guitar bridging section which owes a lot to past glories on "Scenes From A Memory".  James LaBrie's vocals sit nicely within the instrumentation and there is a certain freshness to the whole thing, he seems much more comfortable singing within his current vocal range, and vast that it may be, it feels more natural and unforced.
Dream Theater – The Alien (click here if the video doesn't play)
'Answering The Call' has a steady groove which again allows LaBrie to come to the fore without overpowering or drowning out any of the music. Rhythmic stabs and staccato giving way to both John Petrucci and Jordan Rudess's frenzied soloing as they seem to try and outdo each other but, most importantly here, all within the framework of the song. 'Invisible Monster' contains a recurring melody line, repeating on each instrument and again is very reminiscent of "Scenes From A Memory" whilst 'Sleeping Giant' contains a short ragtime piano solo in the middle section, again a nod to former times.
'Transcending Time' is the shortest song on the album, but still, plenty of time to enjoy the obvious Rush influence that is all over this track. This leads nicely into 'Awaken The Master', a song very much influenced and fed from the latest endorsement to the Petrucci stable, the Ernie Ball Music Man Majesty 8 string guitar, giving an overall darker sound to proceedings whilst still identifying all that is the hallmark of John Petrucci's playing. All of this is beautifully balanced allowing Mike Mangini and John Myung's beats and chops to cut through with Rudess's piano, albeit with a darker foundation to the song.
Dream Theater – Invisible Monster (click here if the video doesn't play)
And so, this takes us to the tile track, "The View From The Top Of The World." The band always intended closing this opus with an epic and they have not sold themselves short by any stretch of the imagination. The first time one of their albums has contained an actual title track for several years, fans of previous epics, 'Octavarium' springs to mind, will be in heaven with this song, made up of multiple sections and it is easier to say what it does not contain compared to what it has in its intricate mezza of all things prog metal. Initially building up like a movie epic of Star Wars proportions it eventually settles into its many parts, expertly woven together like only Dream Theater can. John Myung states that this song is going to be a challenge to play live, the level of concentration required is off the scale, which gives you an indication on the level of writing and performance here.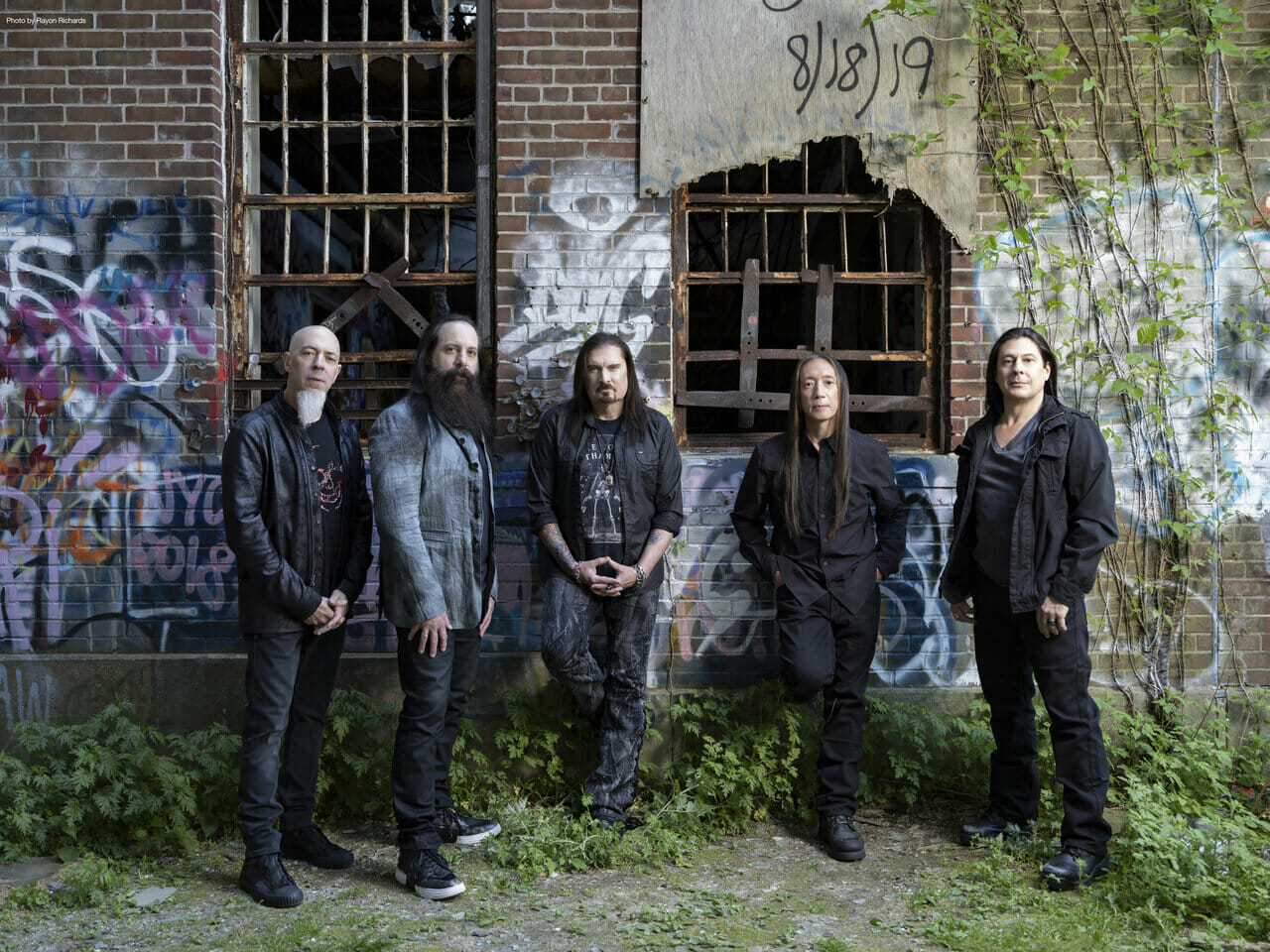 What Dream Theater has produced with this album is everything we have come to expect from these trail blazers, they set the height of the bar and they are the only ones to be able to push that bar higher. There is a familiarity but also a freshness about "A View From The Top Of The World," would anyone want a change in direction? I personally think not, they do this better than anyone else and where they go others will follow, just not as good.
TRACK LISTING:
The Alien (9:32)
Answering The Call (7:35)
Invisible Monster (6:31)
Sleeping Giant (10:05)
Transcending Time (6:25)
Awaken The Master (9:47)
A View From The Top Of The World (20:24)