Mikael Åkerfeldt – Clark (Soundtrack From The Netflix Series)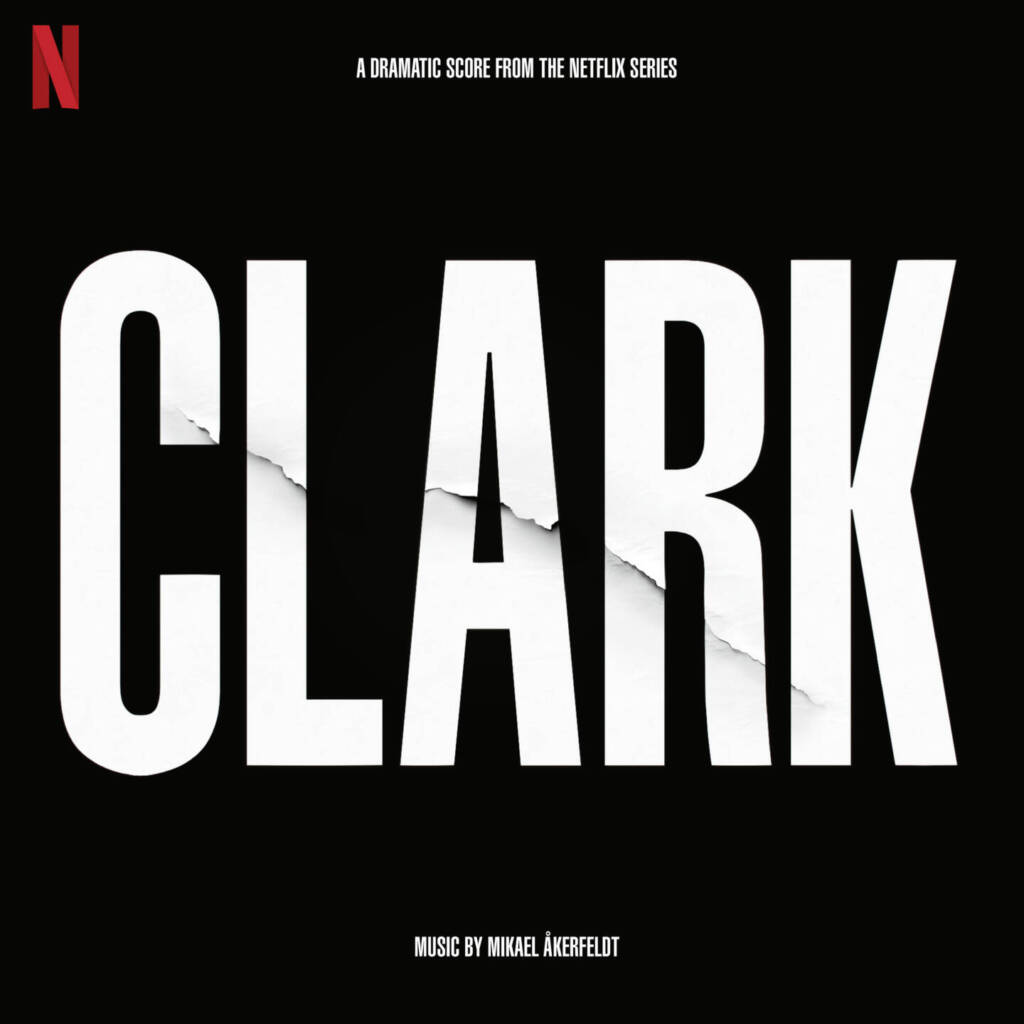 Mikael Åkerfeldt is first and foremost known as the singer, guitarist and main composer of progresse rock/metal outfit Opeth. His dry wit during live performances is somewhat legendary as is his love for obscure prog releases from the sixties and seventies. His latest musical adventure is scoring the music for the Nextflix series Clark, created by renowned Swedish director Jonas Åkerlund. Let's see how Åkerfeldt's first venture into film scoring turns out.
Scoring a movie or a series is a whole different process than writing and recording an Opeth album. It shouldn't come as a surprise this record is a different beast altogether. As with most soundtracks most tracks don't surpass the three minute mark and are mostly instrumental. Despite the difference in musical format compared to a regular Opeth release, there are still plenty of musical similarities to be found.
Mikael's love for sixties and seventies prog is apparent in pieces like "Tango Bizarre", 'The Weak Heart' and 'Northern Hemispheres'. Perhaps not so much in the sense of odd time measures and virtuoso playing, but more in spirit and the use of certain instruments like mellotrons and other vintage sounds and equipment. He isn't afraid to venture into jazz and swing as well, which is competently shown in "Druglord Panic" and "Here's That Sunny Day".
Mikael Åkerfeldt – Wish You Were There (click here if the video doesn't play)
Using orchestral pieces apparently comes natural to Mikael, as he has written some beautiful pieces like "Vintage Modern" and "Rags To Riches". Forays into funk terrority ("Funky Chicken", "Code To The Vault") and folk music ("Distant Spring", "Then") are also included on this remarkably diverse yet coherent piece of music. Add some fantastic production values into the mix and this album is a true winner.
Mikael Åkerfeldt – Battle for Love (click here if the video doesn't play)
This soundtrack may not be for every Opeth fan out there, but it does show Mikael Åkerfeldt's diversity and musical scope as a composer. I lost interest in Opeth's music a couple of years ago, but this album may be a good excuse to revisit some of Opeth's more recent albums. A very interesting release and hopefully Mikael will score some more movies and series in the future!
Tracklist:
Libertine Theme
Tango Bizarre
Druglord Panic
Rockefellers
Vintage Modern
Wish You Were There
The Weak Heart
Happiness
Ode To Confusion In A Minor
La Shay' Jadid Tath Alshams
The Real Me
Here's That Sunny Day
Perfect Horizon
Sea Slumber
Then
The Hunted Are In The Clear
Northern Hemispheres
Ordinary Folks
Distant Spring
Funky Chicken
Code To The Vault
Two Mermaids
Rags To Riches
Sunrise
Red & White
Headfirst Into The Storm
Ballad Of The Libertine In G Minor
Lost In San Marino
Rhodes Rat
Mandag I Stockholm
Mother Of One
Veillicht Spater
Battle For Love
Night Life