Galaxy – Runaway Men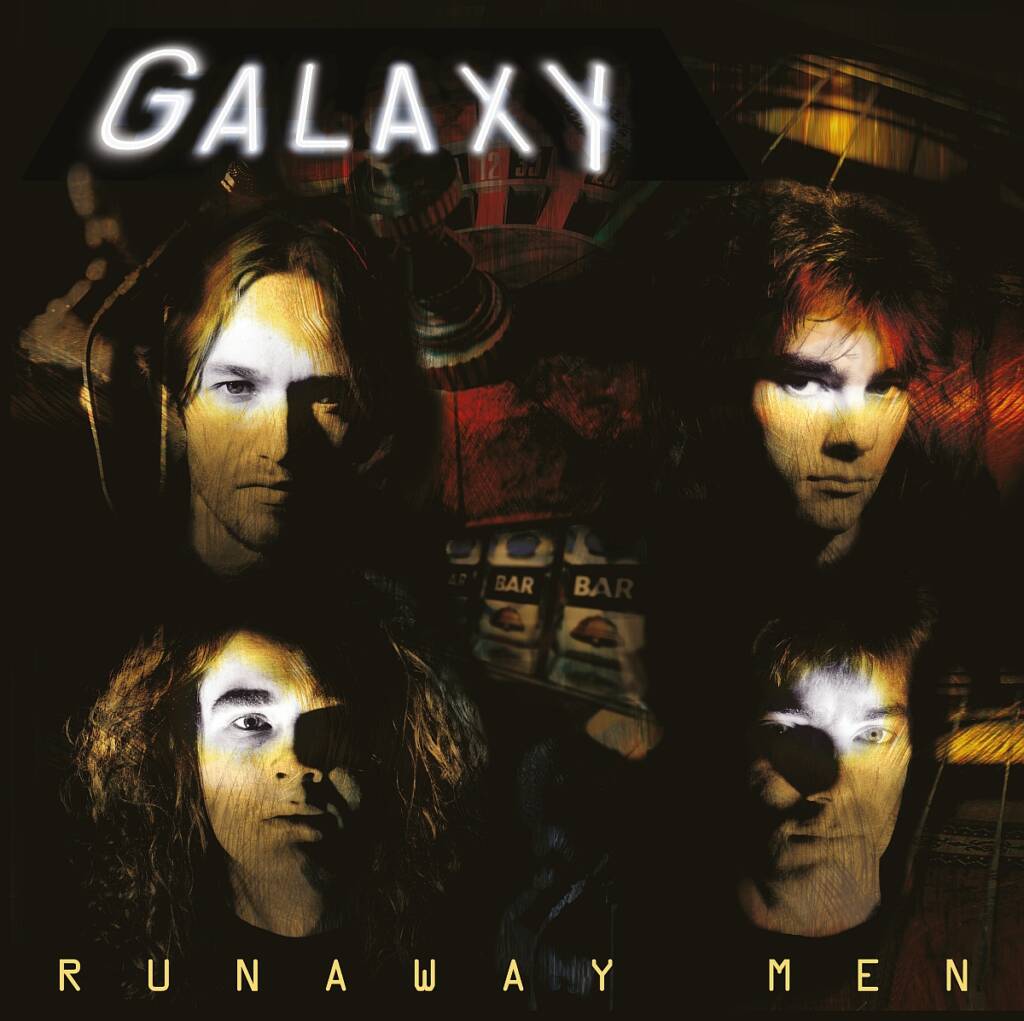 I love it, when at the first listen to an album from a new band or one I've never heard before, I immediately know that it is going to be something wonderful.
Unfortunately eight out of the ten times I am disappointed. Often the vocals are terrible, the production is amateurish or the overall music on the album lacks variety.
The debut album "Runaway Men" from Dutch band Galaxy starts with a delicious intro like Mike Oldfield's "Tubular Bells". Instantly there is that feeling again, knowing that this is going to be massively my cup of tea. Though due to the bad experiences I know disappointment is never too far away, thus reserving judgment is a wise thing.
It does not take long to find out that this time I'm not wrong with my first feelings. The singer of the band is no one less than Bart Schwertmann. I discovered him recently because of his solo album "Theater of Grief" released last year November and being the vocalist of the last two Kayak albums. An amazingly versatile vocalist who reaches high notes without seemingly any effort. In 2000 he won the Dutch Sound Mix Show, back then a very popular television program, performing 'Jesus Christ Superstar's Gethsemane', copying Ian Gillan. Check it out on Youtube and see what a great job he did. I would rather compare him to DC Cooper (Royal Hunt, ex-Silent Force) though, their voices are at times almost identical, which can be especially heard in 'Lady of Fire'.
But let's rewind back to 1997, almost three years before Schwertmann won the Sound Mix Show, "Runaway Men" was already completed. In fact the band already started in 1983, when Ard Offers (Keyboards) joined his 2,5 year older brother Nils (Drums) at the age of 11 (!). With Niels Lingbeek (Guitars & Vocals) the final line up was accomplished in 1992.
Several demos, a single and a mini-CD later, they recorded "Runaway Men"  in 1997. Somehow it never got mixed and released. All band members went their own way, mostly in the music business, but their friendship never faded.
Gladly now after so many years the recordings were found again, dusted off and polished and finally being released.
Galaxy – Look Into My Eyes (click here if the video doesn't play)
Galaxy delivers 48 minutes of solid (Neo-)progressive rock, where AOR influences are right around the corner. No long epics, but 8 solid tracks with an average of around 6 minutes. The beautiful melodic songs are filled with keyboards, guitar and drum clashes. Powerful vocals, a ballad (last song 'Runaway Men') and the mandatory instrumental song ('Gallery Play'). There is quite some diversity between the songs to keep the album constantly exciting and it's really difficult to pick out my favorite tracks. If I have to name a flaw, then it would be the end of 'In Her Head', for it's a fade out and I think within our genre songs always need to have heads and tails.
Galaxy – Talk To Me (click here if the video doesn't play)
Lovers of this genre will immediately love the album, but will find out that it's not easy to get bored with it. It stays interesting after listening to it many times.
In the Netherlands we have this saying, which loosely translates to 'What is in the barrel does not turn sour' and I'm really glad that this album stands the test of time. I think this album should have been received with much joy in 1997 as well as it should now.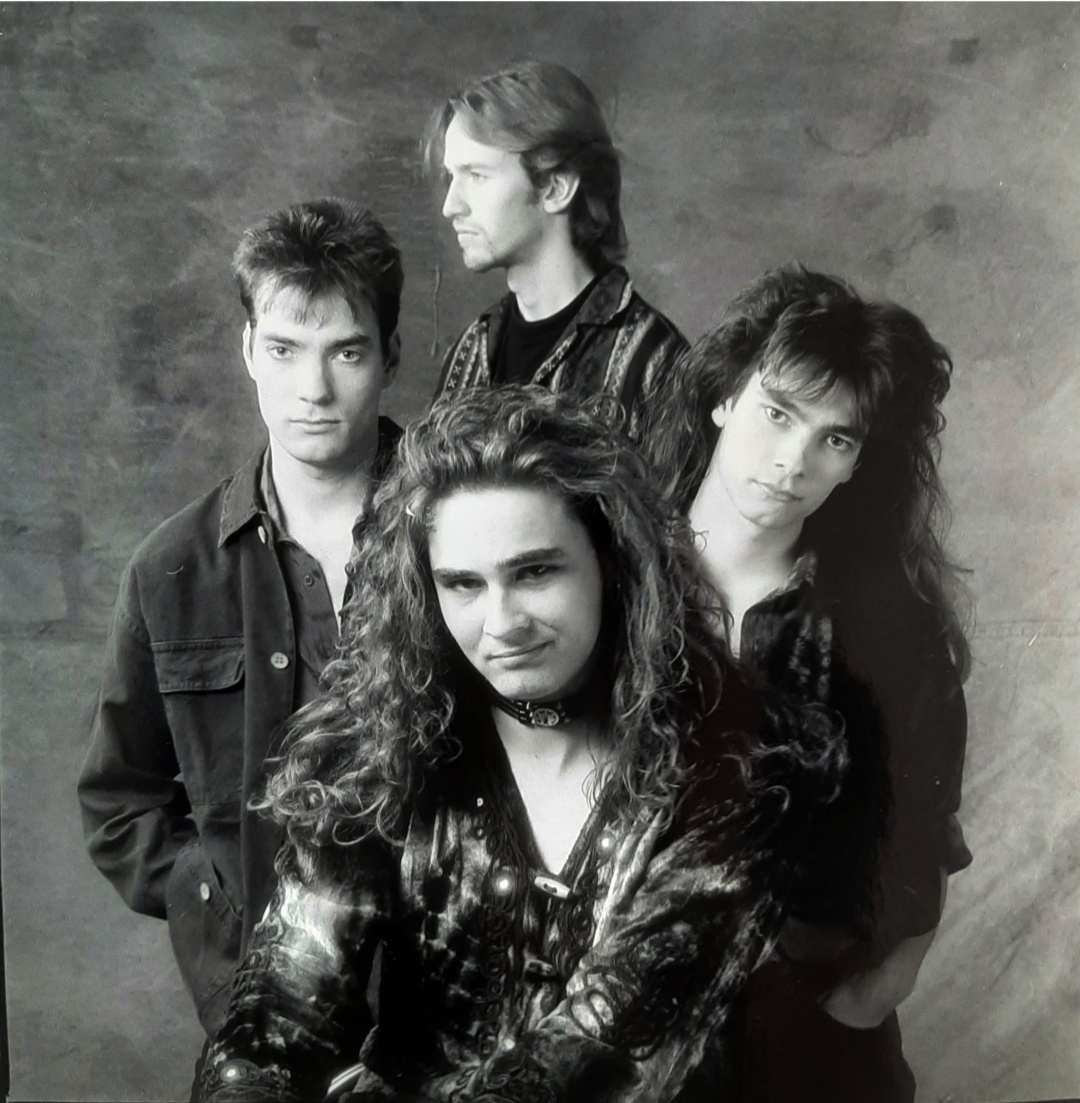 I'm wondering if the band will have live shows. Kayak just had their last performance with their farewell tour, so Schwertmann should be free. But Ard Offers, of whom I'm becoming quite the fan, is busy with his other band Perfect Storm, who I'm really looking forward to seeing at the Midsummer Prog Festival.
An evening with both bands would be a dream.
Track listing:
Answers (6:09)
Look Into My Eyes (6:15)
Never The Same (5:12)
In Her Head (6:39)
Lady Of Fire (5:47)
Talk To Me (5:08)
Gallery Play (5:09)
Runaway Man (7:55)