Blind Ego & Lesoir in Freising, February 25 2018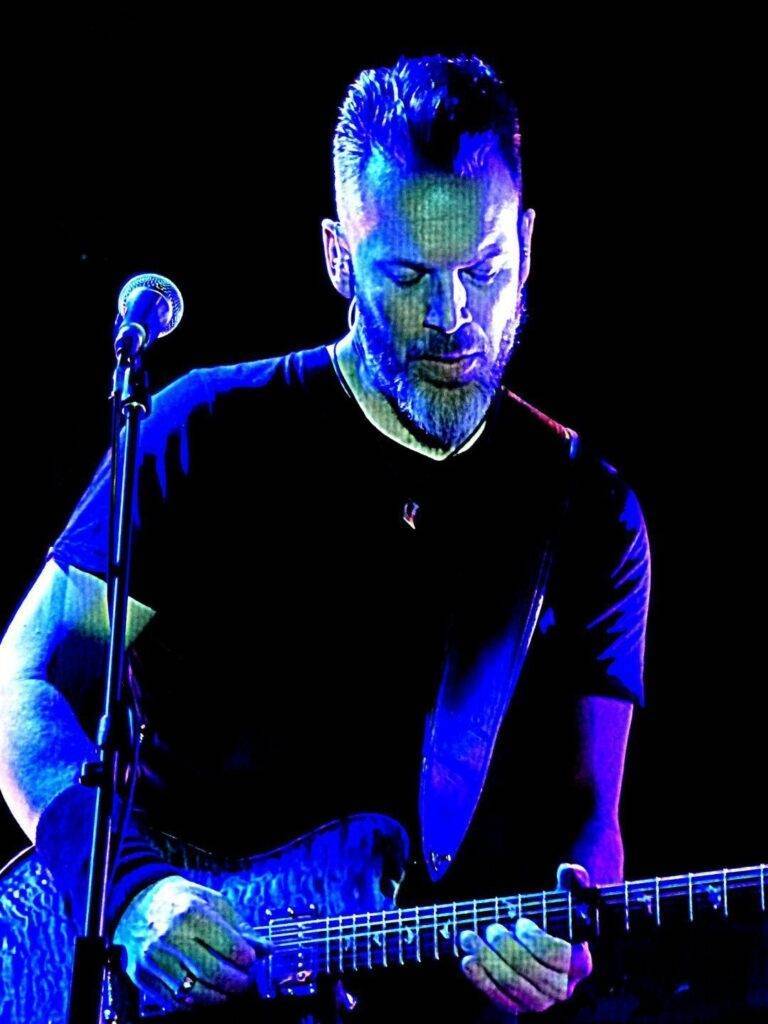 Postponed or not – Blind Ego playing their hometown of Freising always promises to be a special party. After the original tour dates had to be cancelled due to a severe case of laryngitis of singer Scott Balaban, they were quite lucky to be able to reschedule most of the dates relatively soon. All in all, the turn out at the Lindenkeller on this particularly cold Sunday night was not as high as the year before, but that was probably due to the hostile weather conditions.
Opening the evening were dutch alternative proggers from Lesoir with a stunning set. The crucial point I didn't like too much on their latest studio offering "Latitude" (see my review here), i. e. the vocals from both singers Maartje Meessen and Eleen Bartholomeus was suddenly among my favorite things of their performance. Perfectly intertwined, they rocked the harmonies in spine tingling fashion and elevated the songs to a whole new level. Bassist Ingo Jetten and drummer Bob van Heumen laid the mesmerizingly groovy foundation, guitarist Ingo Dassen conjured atmospheric guitar layers and Eleen filled the holes with either additional guitars or synths. On top of that the occasional flute from Maartje and aforementioned vocal beauty – Lesoir were in top form. As for their songwriting, Subsignal bassist Ralf Schwager summed it up pretty accurately: an abundance of unique and fresh ideas and an incredible amount of talent. Very well done indeed and dankjewel, tot de volgende keer.
The undisputed main attraction for the evening were Blind Ego though. Still touring their 2016 opus "Liquid", their live line-up with Michael Christoph on drums, Sebastian Harnack from Sylvan handling the bass duties, Scott Balaban being the frontman and lead singer, Julian Kellner from Dante the guitar sidekick and of course mastermind Kalle Wallner on guitars and backing vocals seems to be steady now. You can read why that is a thing of importance either over here in my review of their recent live album "Liquid Live" or just continue reading here. Juggling around the setlist a little bit since the last leg and adding a song or two kept things fresh in an otherwise well-oiled machine.
Eight of "Liquid's" nine tracks made it onto the set-list and rightfully so – if you look for heavy melodic rock with some progressive tendencies here and there: you'll find all killers no fillers with Blind Ego. But also albums number 1 ("Mirror", 2007) and 2 ("Numb", 2009) got their fair share with three songs each, representing both the progressive and melancholy side ('Don't Ask Me Why' and 'Death') as well as the heavy rock punch (the surprising instrumental 'Torn' and the following 'Obsession'). The solid backbone of Michael and Sebastian, Kalle and Julian stimulating each other to new musical heights (not only in the obligatory 'old-school guitar battle' and on top of that Scott singing and sweating away the last remains of his laryngitis: whenever these five friends go on stage together, they celebrate the joy of hard rocking music. And that joy is so infectious that the whole audience joins the party right away. At the risk of repeating myself: in this constellation, Blind Ego are unbeatable in their terrain and I truly hope they are going to capture that essence in the studio soon.
Pictures by Lilly Müller