Envy Of None – Envy Of None
Envy Of None is Alex Lifeson's first musical involvement after the demise of the legendary Rush. The project's genesis was formed by the writing sessions of Maiah Wynn (vocals/keyboards) and Andy Curran (bass) with Lifeson contributing guitar parts here and there. The collaboration between all parties involved really caught on and resulted in the first self-titled album. Let's see what it has to offer.
The first obvious question is whether Envy Of None sounds like Lifeson's previous band. The answer is a resounding no. One could even argue this project hasn't got a proggy vein in its proverbial body. If anything, the music reminds me of a more restrained "One Second/Host"-era Paradise Lost spiced up with industrial and ambient undertones reminiscent of Nine Inch Nails during their "The Downward Spiral" period. An interesting combination that works rather well.
Envy of None – Look Inside
The aforementioned Paradise Lost influence simmers through tracks like 'Never Said That I Love You', 'Dog's Life' and 'Enemy', although Wynn's deep and sultry voice give these songs a somewhat softer tinge. 'Kabul's Blues' sounds like Led Zeppelin meets "Achtung Baby"-era U2 and 'Old Strings' could easily be included on a Lana del Rey album. Finally the NIN-influences are most strongly felt on 'Shadows', 'Liar' and 'Dumb', albeit with pop music sensibilities.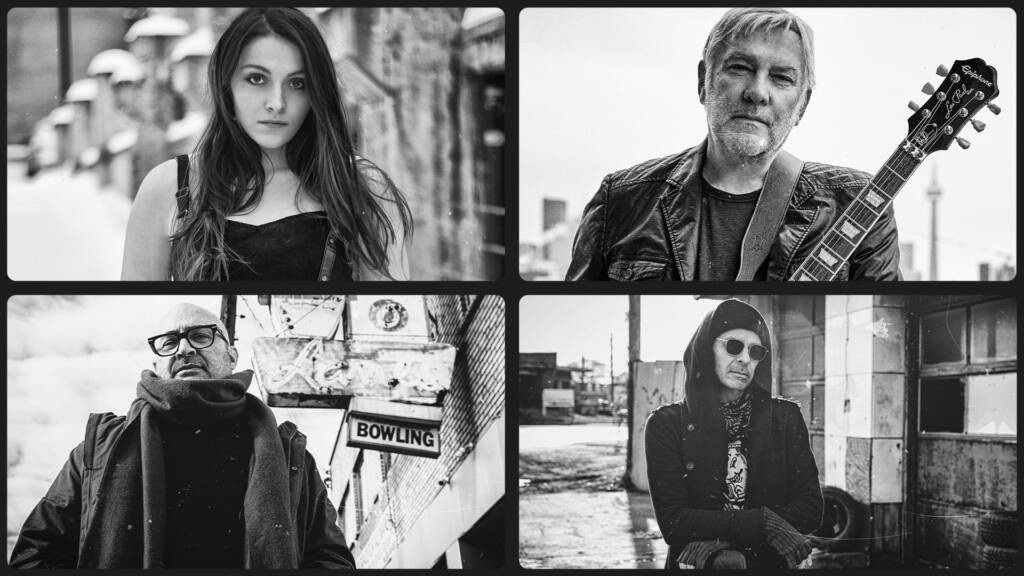 The album's diversity is its biggest asset, yet also its Achilles Heel. The individual tracks have their distinctive charm and character, but overall the album lacks cohesiveness. It seems Envy Of None still looks for its collective footing, but then again that's an issue that plagues many debut albums.
Envy of None – Never Said I Love You
All in all the self-titled album by Envy Of None is a solid effort and the project has potential but isn't exactly spellbinding either. However, the biggest takeaway is that Alex Lifeson is still willing to explore new musical paths without trying to emulate his previous band. That's called true grit, people!
Tracklist:
Never Said I Love You
Shadow
Look Inside
Liar
Spy House
Dog's Life
Kabul Blues
Old Strings
Dumb
Enemy
Western Sunset