Pain of Salvation – In The Passing Light Of Day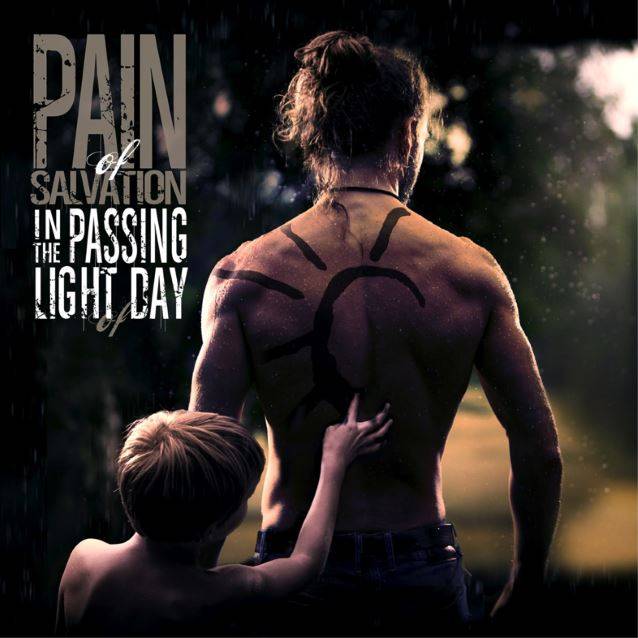 I was not too touched by the releases of Pain of Salvation since "Be". "Road Salt One" and its successor didn't move me at all, and after an underwhelming concert experience (on Opeth's Heritage tour), starting (and nearly finishing) while everyone was still waiting in line and playing mostly "Road Salt" material, I pretty much restricted my PoS consumption to everything between "Entropia" and "Be", bathing in the good old times.
But times change, and when I was lucky enough to witness the two (!) PoS performances at ProgPower Europe 2014, including a show of Remedy Lane in its entirety, I knew there was a future for the Pain of Salvation I loved. Ragnar Zolberg brought a raw kind of energy into the band, and his vocal additions made my jaw drop. I knew whatever would come next, it had to be good.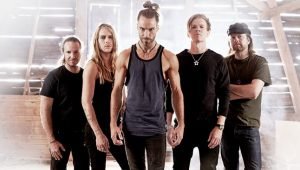 Well here we are, almost two and a half years later, and the first notes of "On a Tuesday" draw a big smile on my face. Yes, this is what Pain of Salvation sounds like – beautiful melodies, strong vocals, soft whispering, interrupted by bursts of raw power.
The topic is set right away:
I was born in this building
It was the first Tuesday I'd ever seen
And if I live to see tomorrow
It would be my Tuesday number: 2119
In "In The Passing Light Of Day" Daniel Gildenlöw is looking back at the life threatening sickness he had in 2014, which was defeated in the very hospital where he was born 41 years before.
The music reflects Daniel's inner struggles, hope and desperation, good memories and anger. Heavy rockers like Meaningless (with its wonderfully weird instrumental parts) are followed by heartbreaking ballads like "Silent Gold", and of course there is a lot of odd timing (I'm no expert in that but I won't even try counting in "Full Throttle Tribe"), Daniel's typical rap like parts and the androgynous singing of Ragnar Zolberg. In "Reasons" the two have one of their best moments, when they duel in a series of questions and answers – "Are you true?" – "Are you free?" – "Are you mine?" – "Are you happy?" A song that makes you want to sing along, and then you get messed up again in those weird breaks…
And then there is the grand finale – the 15 minute epic "The Passing Light Of Day", a ballad from Daniel to his wife. It develops slowly, opens up into a heavy bridge and a chorus that burns deep into the ear, where it will stay for the rest of the day. Pain of Salvation at its best – emotional, melodic, heavy, touching without crossing the border of being pathetic. And is there a better way to end such a personal album than with these lines?
"My love, don't be afraid", I hear you say
"I'll be here for you all the way"
And I just wish that I could smile and say:
"Baby, hey. I'm in too much pain To feel afraid"
My lover, my best friend
Lover, best friend