Art Against Agony – the Forgotten Story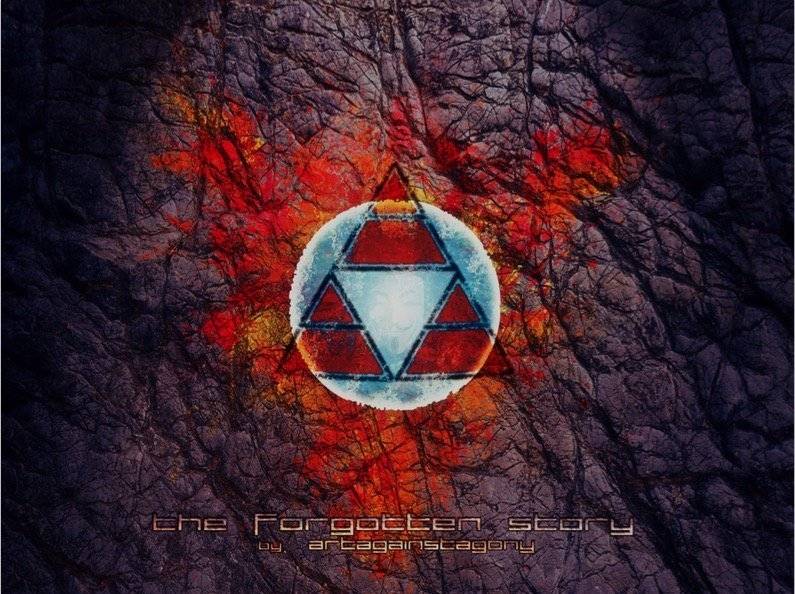 I tend to see the triple-A name Art Against Agony as a continuation of the well known term anonymous alcoholics, due to the public appearance of this collective of various artists. Because it needs a certain form of addiction to cloak one's personality in order to present the art in a form that is independent of the spectator's or listener's view of the creating artist. It is a sort of anti-egoism that is needed for this, and in that way AAA turn the world of art upside down. Normally the composer, singer, player of a song that's performed, produced and recorded, is proud to be the creator of his art and happily lets the world celebrate himself for his creation; that's what his world is about.
But AAA appear in public wearing masks and cloaking their shapes and give themselves pseudonyms like The Sorcerer, The Maximalist, The Surgeon, only to be decoupled from their art, so that the art can shine all on its own.
Founded as a band project in Germany, the collective has now gained members from a couple of countries, that cover more than just one form of art, including photography, videography and performing arts.
One year after their debut album, on which Jeff Kollman (Cosmosquad) and Jan Zehrfeld (Panzerballett) have had guest appearances, the collective now releases a new EP, entitled "The Forgotten Story". Like its predecessor it is a well-digestible shred album that caters the players' musicianship well, but without annoying the listener with the usual narcissistic attitude. The base of these five instrumental songs are well-done compositions in mid tempo, centered around a guitar-led theme in the style of Counter-World Experience. But there are two main streams into other genres going on. Some of the tunes are heavily spiced with groovy, Meshuggah-like djent riffs and atmospheric moments that seem to be inspired by Animals As Leaders. The other direction the material streams into is a rather advanced, rhythmically highly complex jazz shred of a moody ambient. In this eclectic range, the band manages to showcase their impressive technical prowess pretty good, but, as already mentioned, without making it a fretboard wankery fest. Thus it is a pleasure to listen to these great compositions that lead through a well-constructed rollercoaster ride.
But it's not like it's a seamless ride from start to end, it is rather a collection of random songs that don't follow any form of musical concept. Nothing disturbing though, as it's still a great listen. Only the audio production is a little on a semi-professional level. The equalization of the music is unbalanced and differs from track to track and the overall impression is not as crystal clear as modern productions usually are.
Over all The Forgotten Story is an album full of listening and exploration enjoyment for all fans of music that bends from melodic metal over djent to complex jazz and when these 25 minutes are over, one is left craving for more. There is hope that their brand new member, a mridangam player, re-awakens the collectives hunger for creation that soon will serve our hunger for more of this brilliant music.