Madder Mortem – Red in Tooth and Claw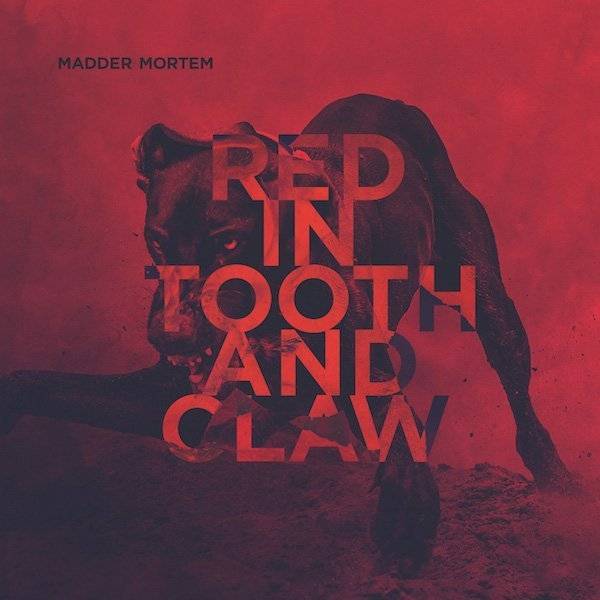 Even though I played in probably the world's only female fronted doom metal band, I barely ever warm up with female vocals in metal. So I've ignored all the recent mentions of Madder Mortem, and even when they had been announced to open for Soen, I didn't care.
But boy, that was mistake! Because eventually, when I got introduced to their recent album, I had one of these awkward "where have I been all those years" moments when I found out that these guys are making such great music since around 20 years already, and I never heard from them before. One thing that makes "Red in Tooth and Claw" special, surely is that it stands apart from any cliches, which female fronted metal usually caters. You won't hear anything like Doro Pesch on this album, nor any reminiscences to gothic, or extra girlie-like squeaking vocals. No, Agnete M. Kirkevaag has just a straight forward rock timbre, but so unique that it defies any genre drawer.
But also the compositions, the melodies and harmony progressions, are quite unusual here. And eclectic too. Because throughout the album we are reminded of Evergrey, Heaven's Cry, Freak Kitchen and Diablo Swing Orchestra, but the most eminent influence in the song writing comes indeed from the Eurythmics. and that indeed says it all: if you want to know how it sounds when Eurythmics go metal, "Red in Tooth and Claw" is the album to refer to.
And if you have chance to see them warm up for Soen, don't miss it!