Phi – Cycles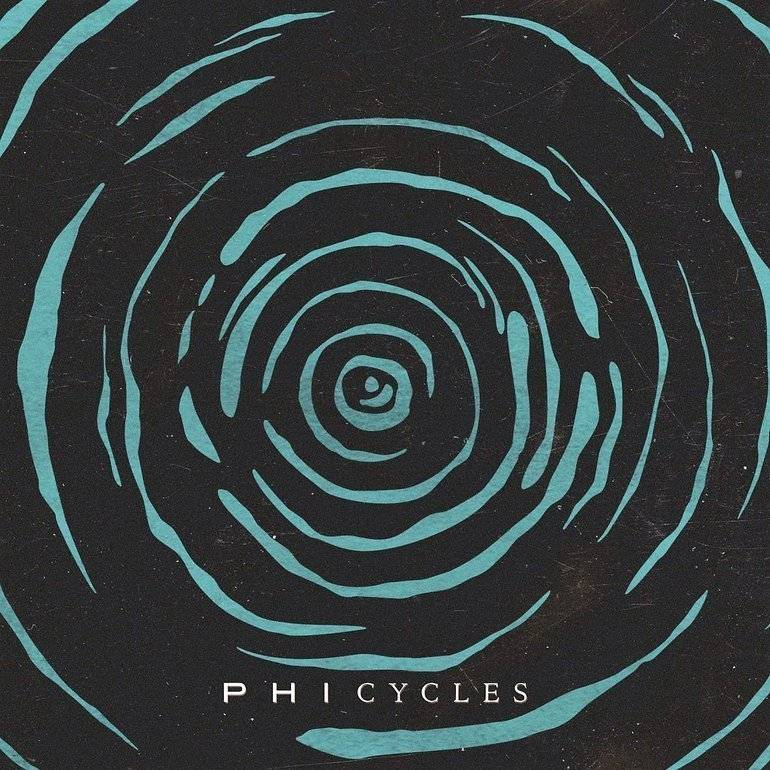 Austrian progressive rockers Phi used to be an impressively powerful (power) trio, especially in a live setting, as they proved on their 2015 tour with the german band Sylvan for example. Their live album "Waves over Vienna" was also a testimony to that. Now, a couple of years later, you could say Phi is dead, long live Phi! Completely revamped and reinvented, mainman Markus Bratusa has gathered a brand new band – and Phi are back with a vengeance.
"Cycles" is the name of the new album, it contains six fresh songs that all clock in between seven and nine minutes, yet all of them have the feel of three to four minute hit singles. Not that they lack depth or musical finesse. On the contrary, the subjects touched are quite philosophical and socio-critical and there is enough time for a couple of crazy guitar solos. But the songwriting is so concise, that Markus and his new companions managed the seemingly impossible.
Opener and first promotional single 'Children of the Rain' is the perfect example of what's to come: heavy, polyrhythmic grooves in the verses, a larger than life chorus with not only a memorable hook line, but equally memorable lyrics ("It's a funeral of dreams/you cannot make them stay/the children of the rain/they got washed away") and quite the epic, symphonic extended outro. And it's not an orchestra that makes it so symphonic – it's the unusual choice of timpani adding that extra dash of grandeur to the huge polyrhythmic groove at the end that was cut short in the single edit.
What an intense start, but we are not granted a break, not until the chorus of 'Dystopia' anyway. Which was, funnily enough, my least favorite on "Cycles" initially. A couple of weeks into heavy rotation of the album however I found myself humming that melody most of all. Quite an interesting choice, making the two longest songs the promotional singles of the album, as both are clocking in at just short of 9 minutes. But then again they could have chosen any song on the album, as all are equally strong and blesses with the right amount of accessibility, yet never lacking grit or skills. 'Dystopia' is rounded out by the first of a few stellar guitar solos for example.
The main riff of 'In the Name of Freedom' is among the heaviest Phi have ever done, especially returning drummer Nick Koch shows off his skills here – but always catering to the need of the song. Lyrically, Phi were never shy to conceal their views on the current state of the world, but the music wasn't the only part of the artistic equation that got heavier since their last album. After another guitar solo and some final angry lines, a more nostalgic tone dominates the delicate 'Amber' ("The child I've once been/preserved in ambers"). Four down, two to go. And the best is yet to come.
'Existence' features the best riff in that particular style since Vola's "Inmazes" and I'm not sure if the danish shooting stars will be able to top that with their upcoming second album. Condensing the dystopian sci-fi feel by the minute, Markus Bratusa and his new allies still manage to emanate a feeling of hope in the chorus, coming to the wisest conclusion about the trials and tribulations of our existence: "Maybe I just need to come to terms with the infinity of mysteries to solve". The return of the main riff with added futuristic vocoder vocals and the slightly jazzy guitar solo on top is one of the highlights on an album full of highlights.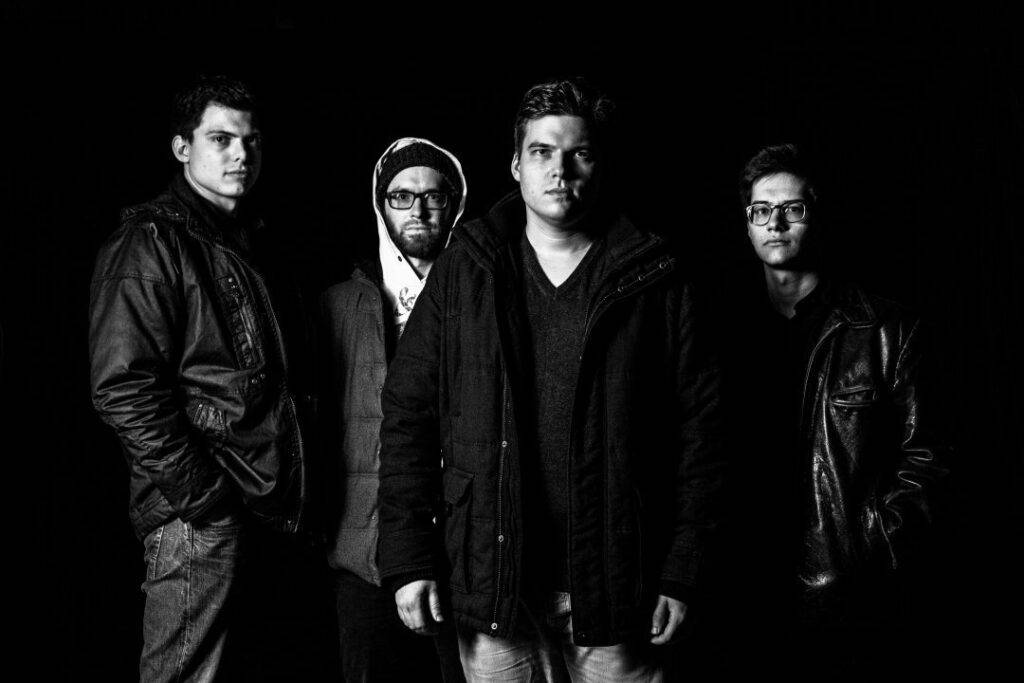 The closing chapter is called 'Blackened Rivers' and the verse is carried by a strong bass groove courtesy of Arthur Darnhofer-Demár (who sadly left PHI after the release of "Cycles"). The final chorus might be even stronger than all those that came before. "Rain runs through our veins/thunder is our pulse/storms will carry us/to earth we will return". Probably the most poetic lines you will hear all year. All good things have to come to an end though and so is "Cycles" – luckily there is such a thing as a repeat button, the poor thing had to suffer a lot already since I first got hold of this gem of an album.
Accessible yet chock full of heavy hitting polyrhythmic grooves and blistering solos, Phi not only reinvented themselves, they single-handedly forged the blueprint of a genre with six equally impressive and anthemic hits. All killers, no fillers – "Cycles" is a masterpiece!
Tracklist:
Children of the Rain
Dystopia
In the Name of Freedom
Amber
Existence
Blackened Rivers