Premiata Forneria Marconi – Emotional Tattoos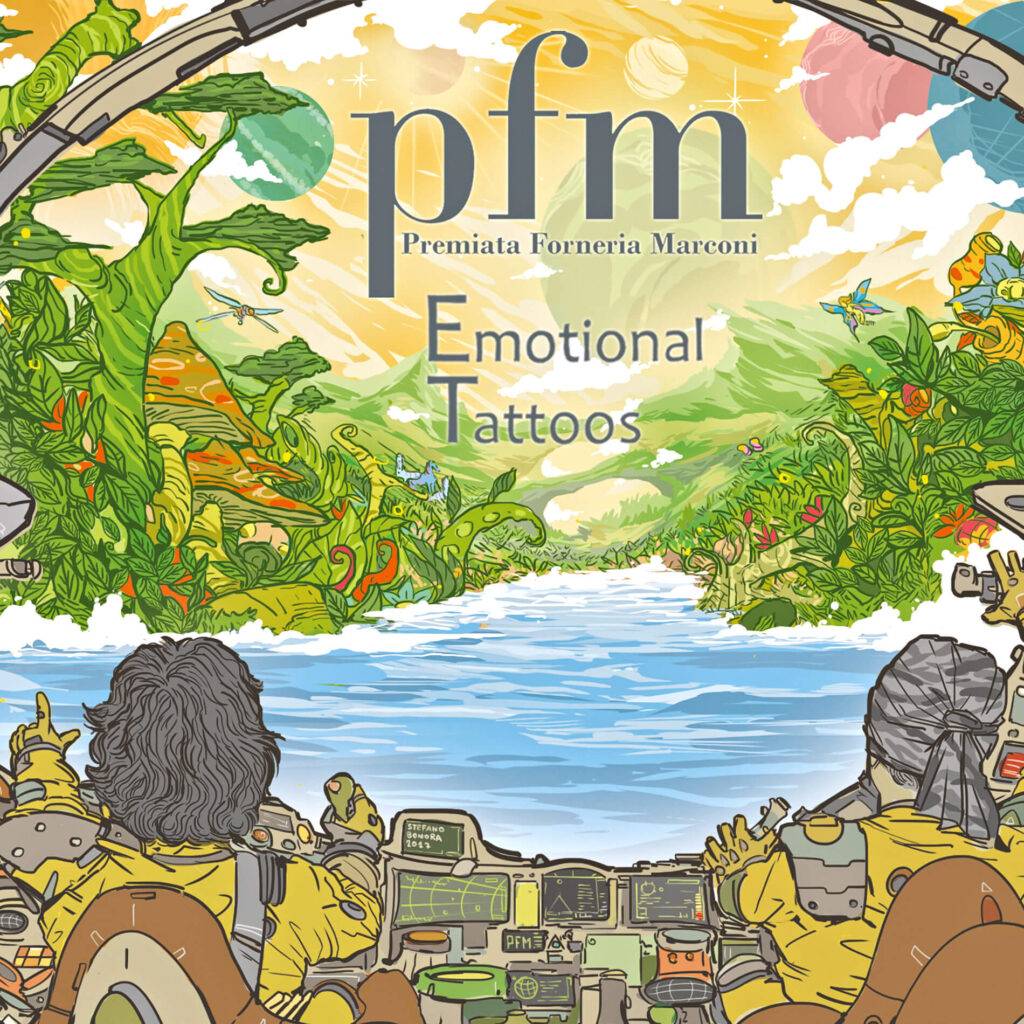 So Italy's progressive pride Premiata Forneria Marconi, more commonly referred to as P.F.M, is back with a new album. The band, which has been going strong since the early 70's, have a long and winded past, and a great amount of fantastic music in their discography.
I would think that anyone who has an interest in 70's prog, beyond the most well-known proponents, like Yes, Genesis, Jethro Tull, etc, will know P.F.M. Early on they were recruited by Greg Lake's Manticore Records label. Being at the forefront of the Italian prog scene, the band solidified their reputation as possibly the uppermost Italian band, and being more than capable of competing with most British acts.
So, how does "Emotional Tattoos" match up against their luminous catalog? Well, I'll start by saying that this is not a pure-bred progrock album in any shape or sense. My description would be that the band administers symphonic rock, with an equal amount of AOR, prog, and folk music sprinkled into their mix. Many of the tracks are catchy, and listening to "Emotional Tattoos" is pleasant, but not particularly challenging, or demanding. The band apparently still knows how to write a good tune, and the whole album has an amiable and warm feeling about it. In many ways the album reminds me of the more recent efforts of bands like Yes or Kansas. And I would not hesitate to recommend the album to anyone enjoying their latest offerings "Heaven & Earth", or "The Prelude Implicit".
"Emotional Tattoos" consists of two discs, containing the same track-list, one with Italian lyrics, while the other repeats the songs with English lyrics. This is nothing new for the band, who released several albums in the 70's with both Italian and English lyrics. Starting with 1973's "Photos of Ghosts", which consisted mainly of re-recorded tracks from the bands first two albums with English lyrics, the band released albums in both English and Italian variants. 1974's "L'isola Di Niente" being the first to also be released with English lyrics. under the title "The World Became the World". In the past I have always preferred the Italian lyrics and vocal melodies over the English variants, but on "Emotional Tattoos" the English lyrics work better for me than their Italian counterparts, and I generally find myself enjoying them more for some reason.
Tracks like the opener 'We're Not an Island/Il Regno' is a prime example of memorable songwriting. A charming, positive track with a slight melancholic edge, carried by the distinctive voice of drummer and vocalist Franz Di Cioccio. The track might be my favorite on the album, and it's easy to see why they decided to open with it. Di Cioccio does a great job on the album, and his voice has both warmth and a slight roughness where needed. I do find myself missing the angelic voice of Franco Mussida however, who left the band in 2015 to concentrate on his work with the Centre Professione Musica, which he founded in 1984. That means that the diversity of having both Di Cioccio and Mussida singing is lacking from the album, and I can't help but thinking it would have been even better with both founding members contributing.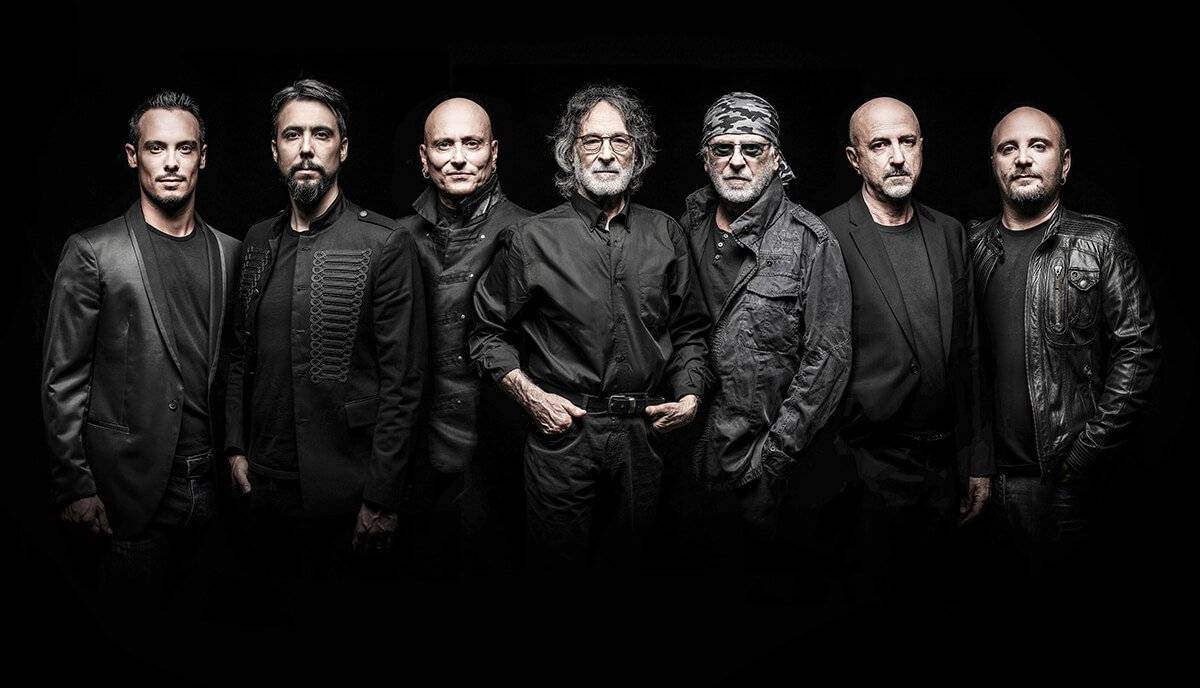 Other enjoyable tracks on the album include the slow ballad-like 'There's a Fire in Me', where Di Cioccio does a convincing Steve Walsh, it could almost belong on a Kansas album.  Following that is the festive pop-rocker 'Central District/Quartiere Generale' with its almost folk like violin melody, and an interesting set of lyrics commenting on the poor state of the economy we have created here in the west. The instrumental 'Freedom Square' is a rhythmic powerhouse which makes you want to move your feet, showing off some of the progressive chops of the band.
Sadly there are a few more anonymous tracks on the album as well, songs that sound nice, but lack that catchy hook, or the memorable details, that make you want to return to them over and over again. Still, "Emotional Tattoos" is a very professional and delightful listening experience, where you are expertly guided through P.F.M's musical universe by some of the most experienced musicians you could ever ask for. Anyone with an interest in the symphonic and progressive music of the 70's would do well to give this album a bit of their attention and time.
Tracklist:
CD 1 – Italian version

Il Regno
Oniro
La lezione
Mayday
La danza degli specchi
Il cielo che c'è
Quartiere generale
Freedom Square (Instrumental)
Dalla Terra alla Luna
Le cose belle
Big Bang

CD 2 – English version

We're Not An Island
Morning Freedom
The Lesson
So Long
A Day We Share
There's A Fire In Me
Central District
Freedom Square (Instrumental)
I'm Just A Sound
Hannah
It's My Road