Textures with Extremities and Mother of Millions, Berlin 24. November 2017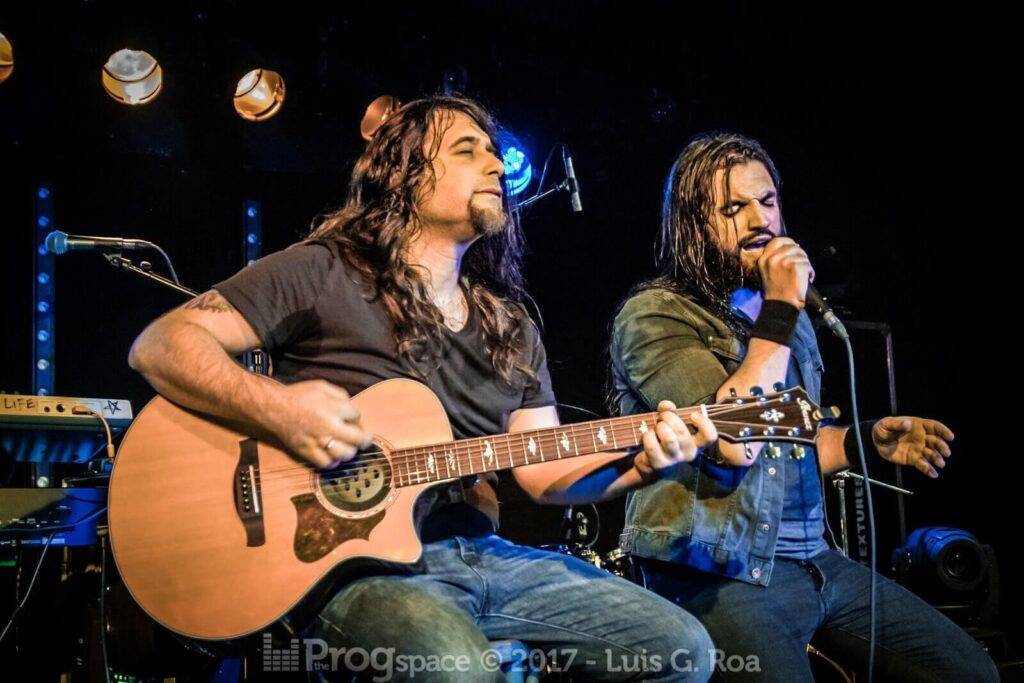 A cold night in Berlin as one of the most influential and successful modern progressive metal bands calls it quits. Textures decided to have a farewell tour throughout Europe, called Last Miles to the Moon, to say goodbye to their fans with some excellent shows. Supporting them for most of the tour was another couple of great Dutch bands: Exivious and Extremities. Sadly Exivious wasn't planned for Berlin, but we had a great greek band we've covered here in The ProgSpace before: Mother of Millions.
It was up to them to start the night and so they did with a killer sound, opening their set with 'Silence'. They gave a great show for the few that were in the audience but could only play 4 songs. This isn't the first time I've seen opening acts playing very short sets in Musik & Frieden. Tight playing, a very moody atmosphere, with Kostas Konstantinidis using a violin bow to play guitar for a bit and a very good show from a band that I hope to see next time with at least twice the stage time. Then came Extremities, a djent band with guitars traditionally associated with mellower genres: a Fender Telecaster and a Gibson SG. They were a very drastic departure from Mother of Millions, both in style and in interaction with the audience. They managed to play 6 songs, showing lots of charisma from singer Thimo Franssen and great playing, especially from Pim Goverde on the drums.
Time to say goodbye, and what a way to do it! Textures took the stage with impeccable sound and playing, and great lighting to complement their show. Not a single note was out of place during the 17 songs they played, with Daniel De Jongh singing excellently and Remko Tielemans just being a joy to watch playing bass. Both Joe Tal and Bart Hennephof on guitars were also impeccable. The whole band was actually perfect on stage. It was an amazing way to say goodbye to their fans in Berlin, and after choosing other bands over them on many occasions I finally got to see them. With such an extended show, including a 5-song encore, I wonder why did they have supporting bands on the tour. I think they could've carried the show every single night by themselves, and maybe play an even 20 songs over 2 hours. But alas, it's not to be. That was it for Textures, now let's wait until each one of them comes up with other projects.