Sergey Golovin – Satellite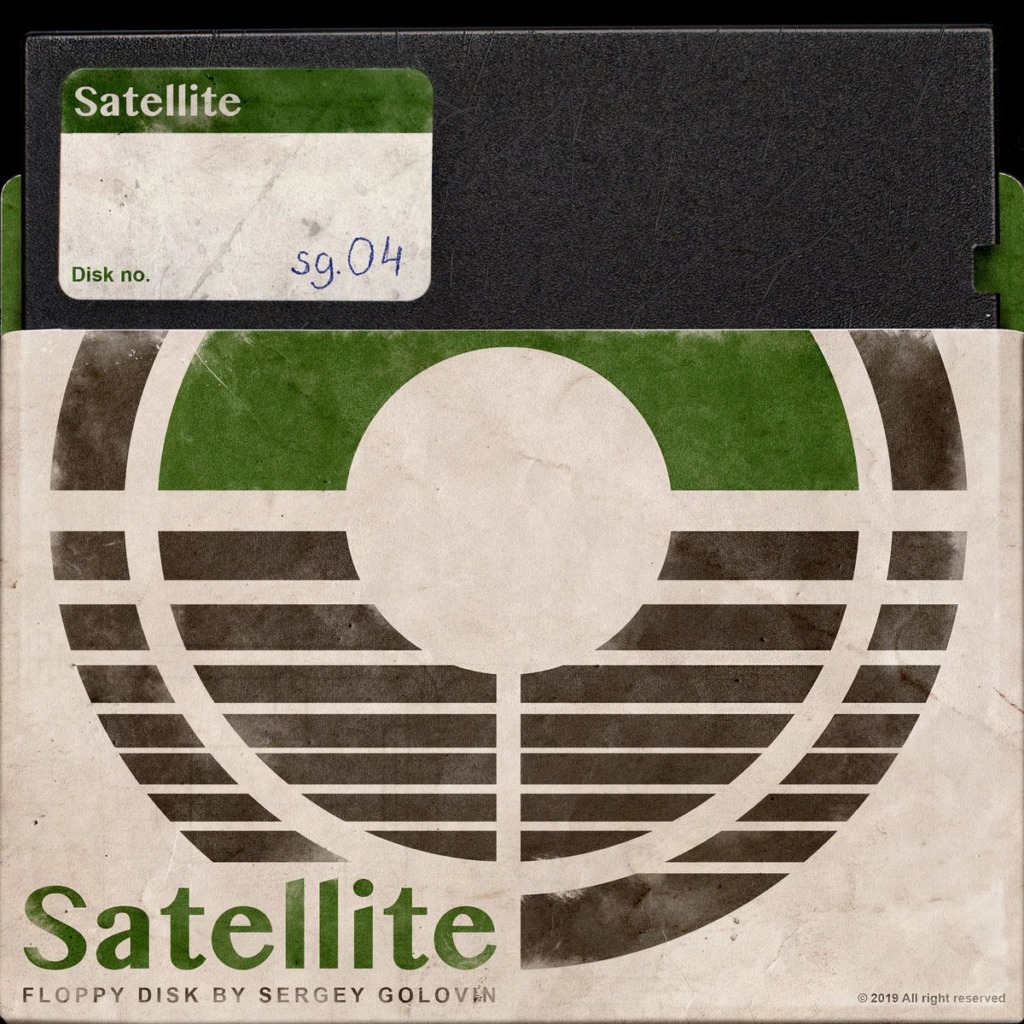 "Prog Metal Solo Project". These single words would be enough to divide the whole Prog community. Some will see it as a major breakthrough in music creativity, for the fact these musicians incorporated lots of innovative ways to compose in their songs, always with the same goal in mind: pushing forwards the boundaries of their instruments. But this scene also suffers from the same problem as the Synthwave scene: being so crowded that everything ends up sounding the same, which makes the task of finding truly original and interesting projects way harder than it should be.
But do you know what happens when you mix up influences from both of these scenes? The answer is below.
After an excellent "Sculpture" released last year, Sergey Golovin comes back with his fourth album named "Satellite", and first thing about which caught my attention was the album cover and how it made me think of Affinity by Haken, also known as my all-time favourite record. Just judging by the cover, I already knew this record would have the same kinds of influences from the eighties as "Affinity" has, and for God's sake I wasn't wrong.
These influences can be found from the very first seconds of the album, the opening track being a literal synthwave song, instantly counterbalanced by mad prog-metal riffing and blast beats in the intro of the next track called 'Renegade': a straight-up prog-metal banger surrounded with 80s pop influences especially in the synth arrangements.
Sergey Golovin – Horizon Runner (click here if the video doesn't show)
Sergey will then spend the following tracks exploring these two words, often seen as opposed like night and day, in order to make them collide with a flawless sense of musicality and a perfect understanding of how and when to build and release tension. And the best thing about it is that the influences are exploited in enough different ways to be appreciated by everyone. Synthwave fans will probably love 'Horizon Runner' with its uplifting beat and its guitar and keyboard duels, whereas Djent enthusiasts would mostly enjoy the title track for its structure. And even math-rock fans could be pleased thanks to the ballad 'Chamomile', ending with this "tappy" guitar technique so known in the Math scene. In the end, everyone has a stake!
Sergey Golovin – Space Odyssey (click here if the video doesn't show)
That being said, could there be a better conclusion to the album than a song featuring everything I mentioned above?
'Space Odyssey' is this song. It starts with an eerie sci-fi-ish soundscape directly leading to a huge synth arpeggio carried by an evil-sounding guitar theme, a combination heavily reminiscent of 'A Nightmare to Remember' by Dream Theater. But don't except all these themes to drag for a long time, this song is a drifter, epic-sounding melodies are coming one after another without giving you the time to process what you've heard, and does it without ever feeling over the top. The execution is done remarkably and 'Space Odyssey' is definitely the prog epic this record deserved.
To sum up, Sergey Golovin blew my expectations away with his new release.
"Satellite" is much more than your average "bedroom-prog" release for the fact it is the perfect balance between catchiness and technicality. The 80s elements gives a really catchy vibe to the album, and the punchy and crystal clear production adds dynamics to a flawless sense of songwriting. As the record is 35 minute long, you just wished it was longer since the whole thing flows like water.
Tracklist:
1. Loader (01:30)
2. Renegade (05:14)
3. Horizon Runner (05:03)
4. Satellite (05:15)
5. Rocket Cat (05:01)
6. Little Tubes (04:06)
7. Chamomile (02:35)
8. Space Odyssey (07:09)