Avandra – Prodigal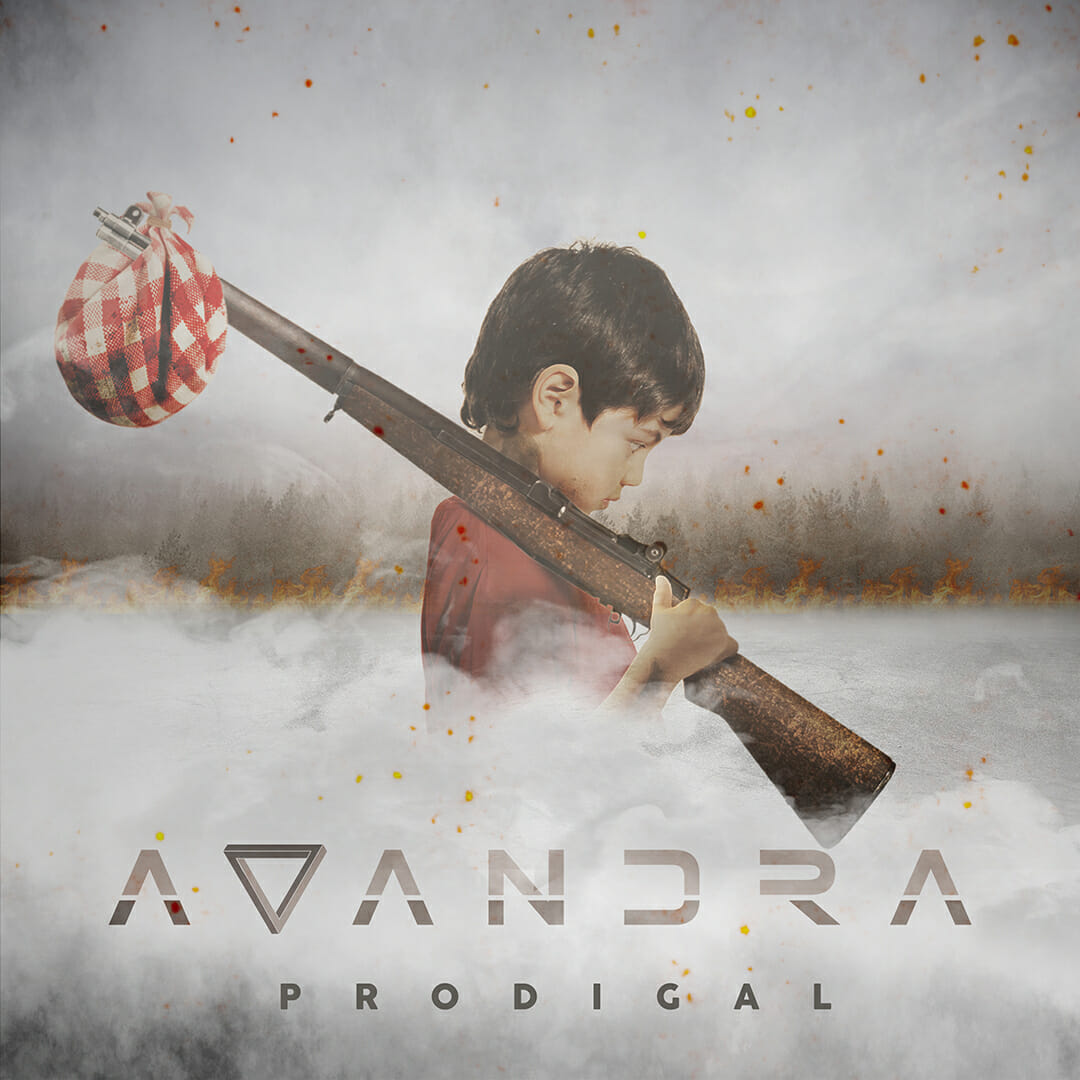 Avandra is a name that will be familiar to more people after the band's appearance at the 2022 ProgPower Festival. The hitherto unknown band from Puerto Rico came to my attention when they released their third album 'Skylighting' in 2020. My review of that album can be found here.
In the Dungeons and Dragons world, Avandra is the goddess of change, good fortune & travel. Whether it was hope or fortune, but those things started to happen to the band. Later in 2020 they appeared in the first Progspace online festival. In 2022 they travelled halfway round the world to play Progpower Europe, now they have a fourth album "Prodigal".
As concepts go, they don't come much bigger than war, but Avandra have chosen that for this new release. Consequently, the tone of the album is darker, chaotic in places and underlined with some growled vocals. The band hope that this harder approach reflects the seriousness of the subject matter.
A familiar name returns to help out on keyboards. Vikram Shankar was also on stage at the Progpower Europe show along with live backing vocalist Valery Velázquez. There's one other guest vocalist on the album, from Andromeda David Fremberg adding his expressive style.
From the off, this album has a different feel to their previous release. Opening track 'Codename Pharoah' starts electronically with dialogue over the top. When it kicks in it's heavier than expected, but when it settles down the main riff is infectious. It's a full two minutes before we first hear vocalist Christian Ayala Cruz, and he swaps places with the dialogue. Overall, it's a great introduction to this highly anticipated album.
Avandra – Codename:Pharaoh (click here if the video does not play)
 The next couple of tracks 'The Downpour' and 'New Beginnings' are mellower and more like their last album. One of the longer numbers is 'A Trace of Home' which starts quite mellow but soon develops into a faster heavier beast. There are some growled vocals, something I don't think we've heard from them before, but not they're not overpowering. Being a longer track it has a variety of styles, finishing with a passage that reminds me of Rush.
This is followed by the shortest song 'In Träumen' and it's also one of the mellowest with plenty of keyboards. Another longish track follows and the style changes dramatically. Faster, heavier with slightly chaotic riffs, 'In Memoriam' motors along and never really shows any sign of slowing down.
Avandra – In Memoriam (click here if the video does not play)
Calmer and back to melody, 'Facing an Armored Dreadnaught' is a reminder of the subject matter running through this album. The calmness is short lived and it's back the heavier, growly approach complete with dissonant riffs in 'Dissembling the Artifice'.
The penultimate number is laid back and gentle. 'The Earth Inside' is the calm before the storm that is the closing track.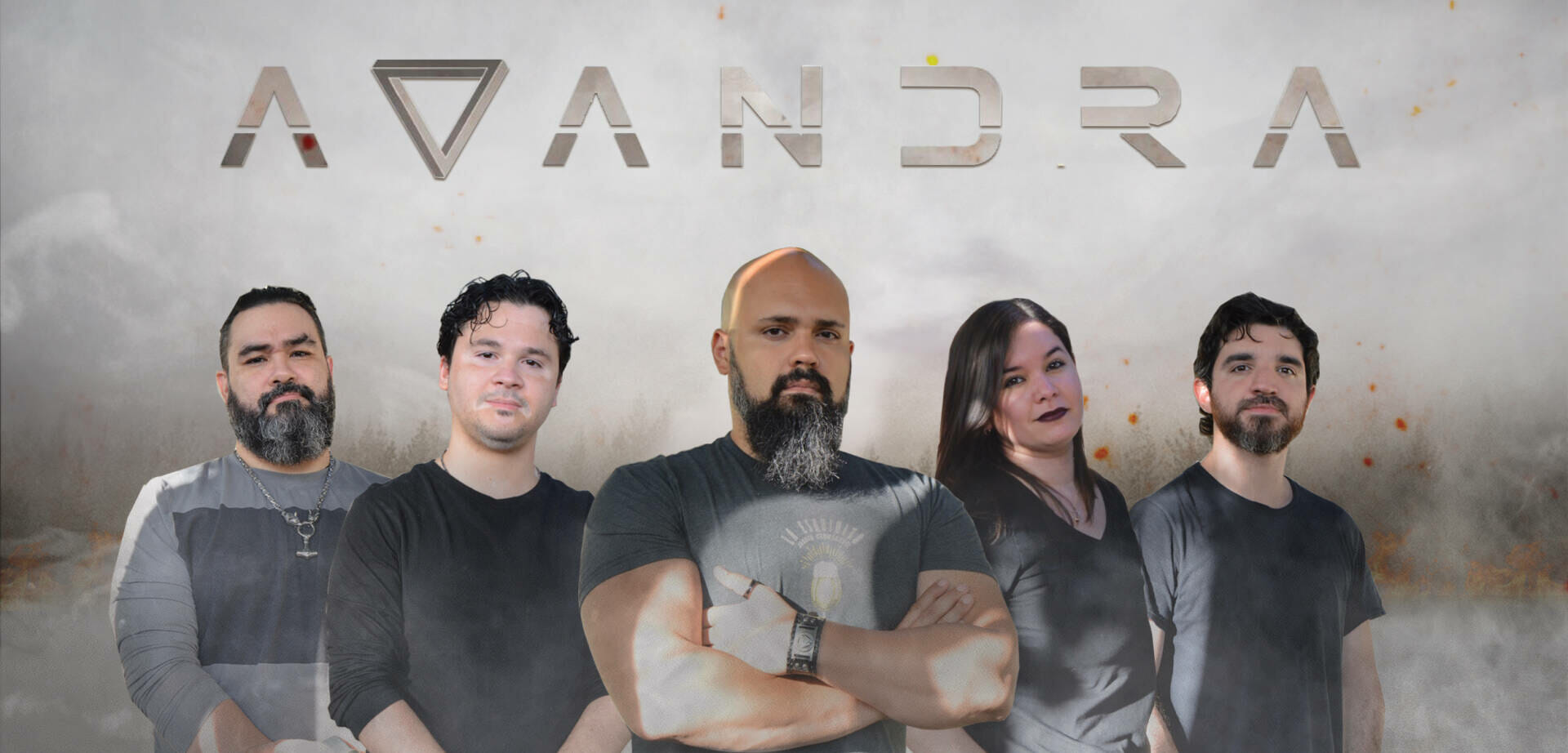 They finish with a nice long number and go out with a bang. It's back to heavy complex riffs and arrangements with 'Daybreak' to see things to the end.
I haven't made up my mind which of their albums I prefer. This new release is certainly a progression, but all their albums are great. They are obviously not afraid to experiment, so it will be interesting to know what's in the pipeline.
Tracklist:
Codename: Pharaoh (6:14)
The Downpour (6:55)
New Beginnings (4:17)
A Trace Of Home (8:33)
In Träumen (3:34)
In Memoriam (7:43)
Facing An Armored Dreadnaught (5:36)
Dissembling The Artifice (8:24)
The Earth Inside (4:15)
Daybreak (8:23)