Tangerine Dream – Quantum Gate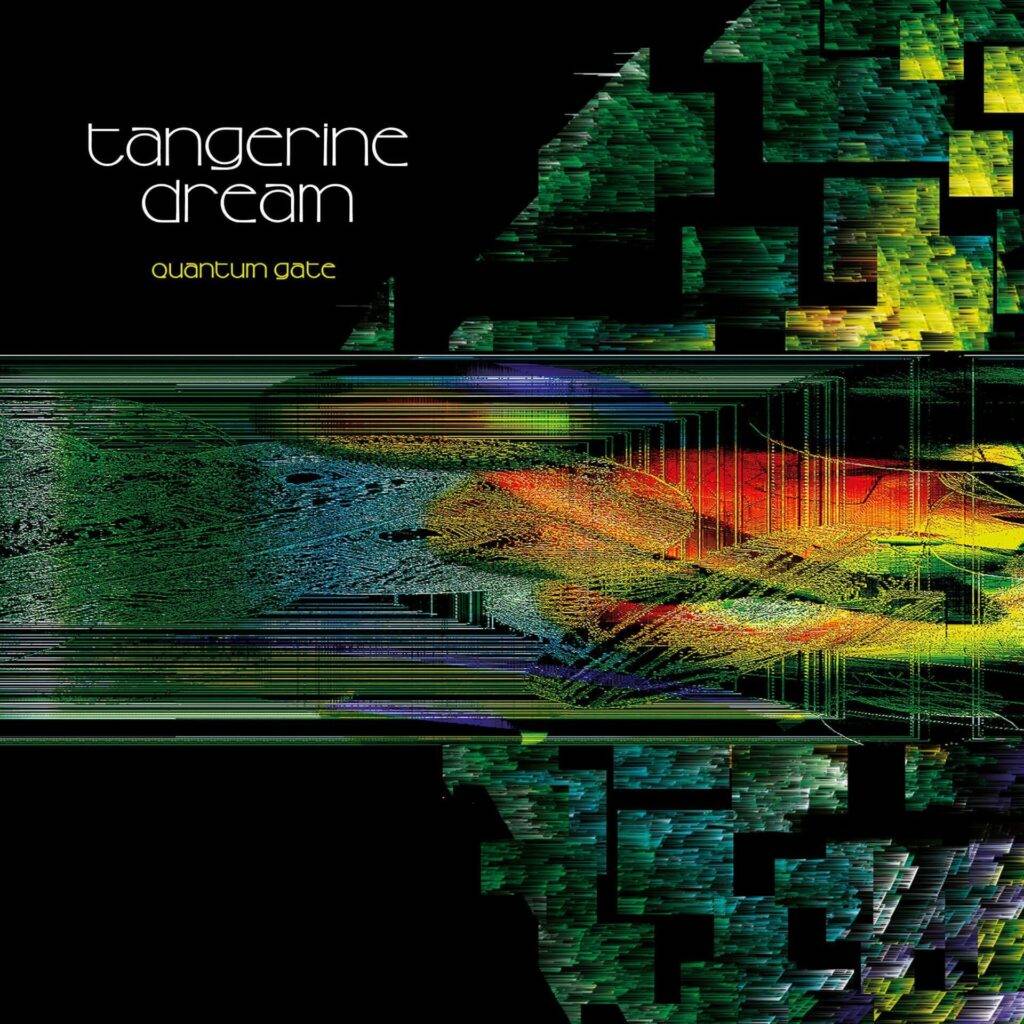 Few bands today have such an immense catalog and history on their backs as Tangerine Dream. They are one of those big names on the higher leagues alongside others like Pink Floyd, Kansas or Rush, to name a few, though all of them are entirely different from each other. Tangerine Dream is one of the few that, despite the odds, are still there, ready to share their music and vision with all of us, the humble listeners.
To review an album by these masters in electronic-experimental-whatever-you-want-to-call-it – as you can imagine, is very difficult. Even more knowing that their founder Edgar Froese passed away suddenly in 2015. He was the only founding member still in the band until his death. He kept the creative energy and the soul of their music throughout the years. Now he's gone, but thankfully, he left very detailed sketches of the songs comprising this magnificent album. His vision and the sound he created for the band are still there, and with this guidance, his widow Bianca Acquaye-Froese and the members of the band, Thorsten Quaeschning, Ulrich Schnauss and Hoshiko Yamane, embarked on the difficult job to extend the legacy Froese built over the years.
"Quantum Gate" explores quantum physics, a subject in which Froese was very interested. Since the opener 'Sensing Elements' we get the sense (pun intended) of the journey in front of us. We're merely spectators, passengers invited to a psychedelic, electronic based, but as well very melodic voyage.
Many of the die-hard progmetal fans might wonder, why are we reviewing this electronic album here? The answer, in my opinion, could be given on the next track, 'Roll the Seven Twice', though the whole album and the whole discography can be considered a cross-over which our beloved genre embraces very well. The song starts with electronic beats and it gives way to one of the most distinctive melodies of this album, that I could easily call 'the chorus and bridge' of this song, which then morphs into a catchy beat that progresses again to the same sticky melody we heard before. Very classic structured though an ever changing tune. I hear clearly where Norwegian genius Ulver's influences lies.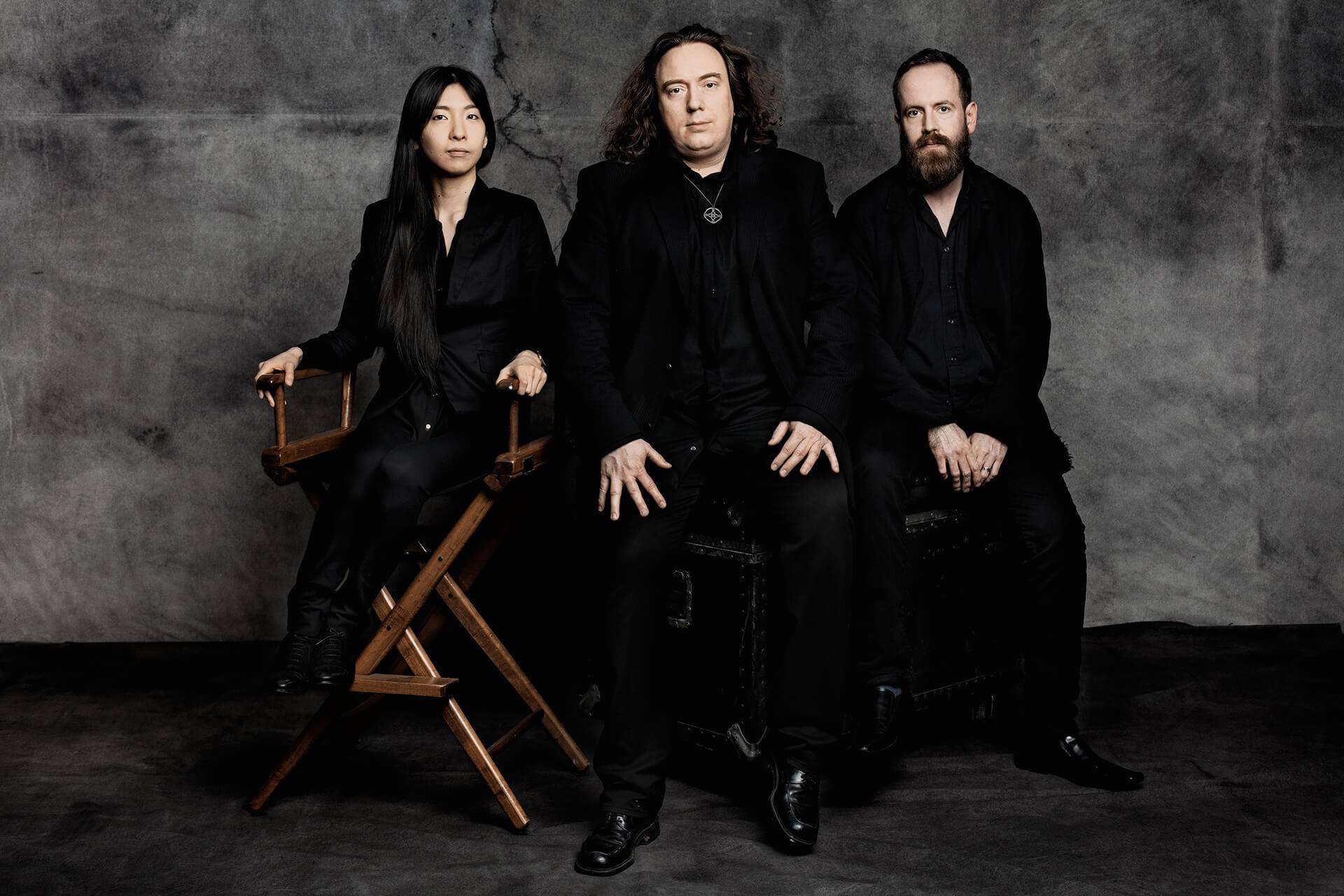 'Granular Blankets' brings a softer mood. For moments I can close my eyes and easily imagine myself floating (in a blanket?) through the wonders of the universe, admiring the Pillars of Creation and other sublime landscapes. Musically speaking, the programmed beats and guitar melodies lying above each other in alternating fashion, are in line with what many bands in different genres are using today, some more prominently than others, brings to mind some Leprous or Steven Wilson's songs for example.
'It's Time To Leave When Everyone Is Dancing' is quite a title. The song, as its name suggests, is the most 'dancy' tune. A pure and emblematic tune for electronic music lovers (and – why not? – Party-goers).
Next song 'Identity Proven Matrix' brings a change with the introduction of vocalization at the beginning. The atmosphere changes a bit, bringing down to a slower pace. The soft sustained guitars and keyboard melodies bring an air of Pink Floyd, but quickly fades to a pure Tangerine Dream sound. The pace invites us to wonder, to bring in a sense of mystery, research and conclusion, fading from a slumber dark ambience towards a more positive ending … 'a resolution'.
'Non-Locality Destination' and 'Proton Bonfire' feels more like a passage, a transition between soundscapes and melodies we've heard since the start of this journey. Mostly electronic beats and in the second, melodies steadily gaining the spotlight. The electronic beats lacking entirely of bass, create a dry atmosphere, somehow making me think as if computers have control. But then everything fades into a beautiful melody. Given the name of the song, I daresay it is the band's interpretation of life creation (after the proton bonfire – a star is born?).
'Tear Down the Grey Skies'  suggests an answer to my last question. The music goes from deep down-tuned electronic beats to the introduction of keyboard melodies and changes in pitch but keeping the rhythm and speed. This song alone takes me into a full journey of discovery, of new things to witness and wonder with, good and bad ones, different to one another, experiences that we can only live within ourselves. It is a whole experience on its own, and I wish the song was longer. The almost cinematic dimension  this songs creates is a fully unique personal experience to me. Definitely the track that hits straight home the most to me.
The last stop on this voyage, 'Genesis of Precious Thoughts', from the start signals: We're approaching the end of this journey. One of the longest tracks of this album draws it to a closure. The strong bass-based beats offer a sense of definition as background for the sustained string melodies framed on the sharp electronic beats. This creates a multilayered atmosphere, as rich as the universe itself, which then morphs suddenly into a fast paced bridge suggesting a major change, but still keeping the same patterned rhythms. A change in form within the same structure? Isn't this what our universe is built upon? Ever changing matter and energy following structured patterns? Omnipresent fractals on everything that exists? Am I reaching to high? It really makes me feel like a speck of dust in the universe.
Patterns, rhythms, melodies create such a multilayered structure from start to finish on this album that can easily be traced to the original concept Edgar Froese wanted to explore and majestically developed by the remaining members of the band. They created such a journey full of wonderful moments, and not only musical! A journey through atmospheres and universes only Tangerine Dream can re-create in music form. A real gem of an album!
Tracklist:
Sensing Elements
Roll The Seven Twice
Granular Blankets
It Is Time To Leave When Everyone Is Dancing
Identity Proven Matrix
Non-Locality Destination
Proton Bonfire
Tear Down The Grey Skies
Genesis Of Precious Thoughts