Sons of Apollo – Psychotic Symphony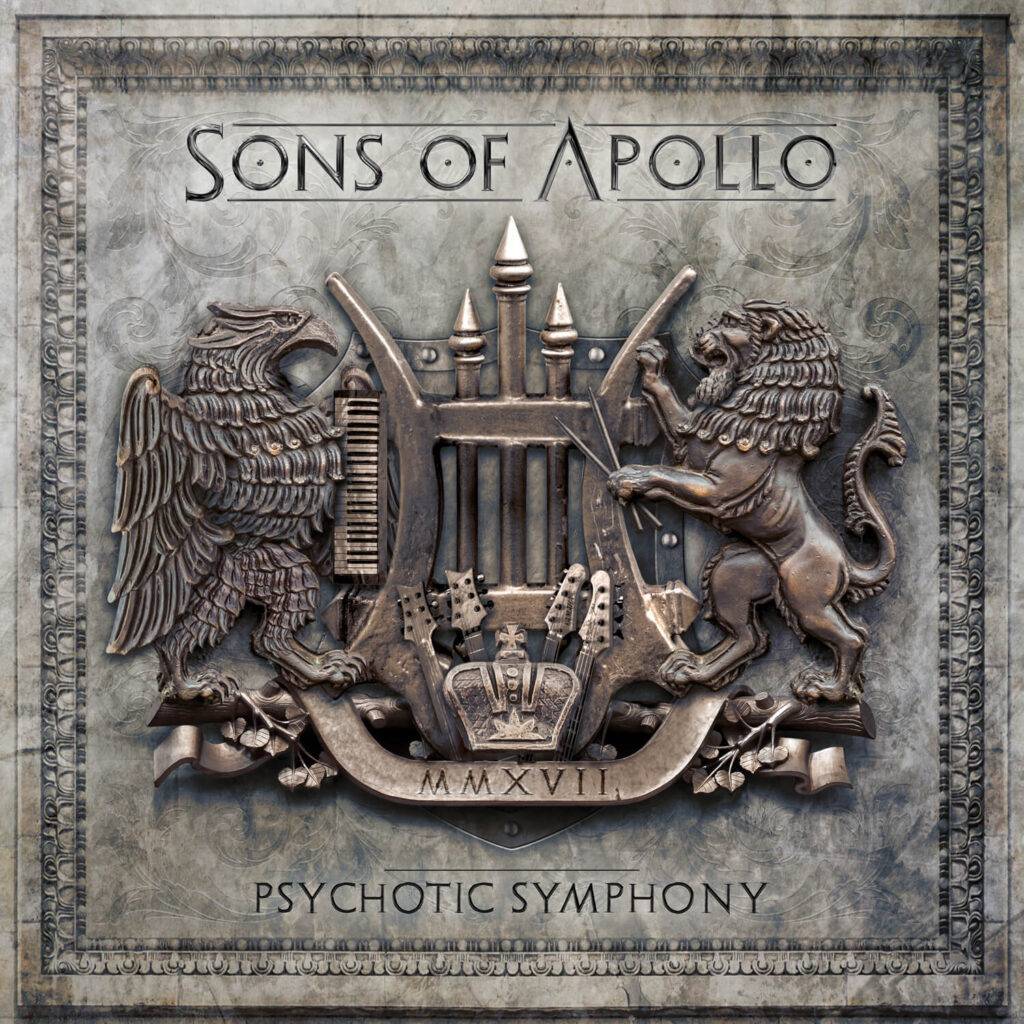 Catchy choruses you must sing along, drum beats impossible not to headbang to,  incredible virtuoso keyboard solos, bass lines out of this world, extremely technical guitar solos yet full of feelings, and on top of it all, one of the best metal voices out there. Sons of Apollo is not your average "supergroup", but just 5 of the most versatile and well-known metal and prog metal musicians who joined together to create such a superb – and oh so catchy! – album: "Psychotic Symphony".
Bold, as the musicians involved: Mike Portnoy, Billy Sheehan, Derek Sherinian, Ron "Bumblefoot" Thal and Jeff Scott Soto, is the first song 'God of the Sun', a full statement at whooping 11:12 minutes, telling us all: We're here, we're making good music and we're at our best form! Normally a song like this, with impressive solos from Sherinian and Bumblefoot, Soto as best I've heard him and a better than ever Portnoy, and Sheehan framing it all, would appear at around the middle of an album, but to have the most jaw-dropping track as first is quite a bold move!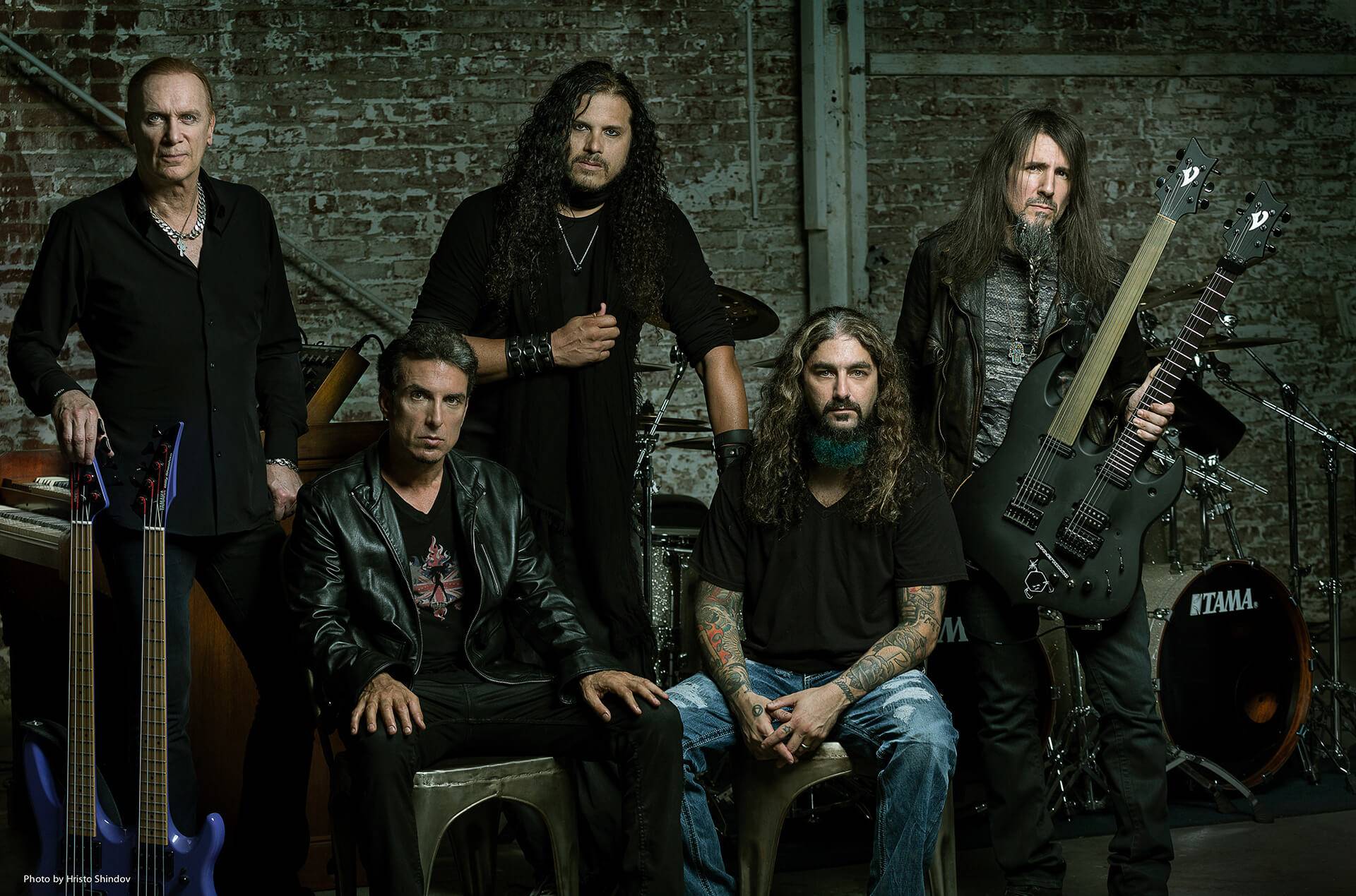 Following we have one of the most catchy tunes of the album, 'Coming Home'. And for this reason I bet It was selected as first single and presentation of the band. I confess, when I heard it I thought "here we go, another supergroup with a very catchy song – commercially driven – clearly for the masses. Let's wait for the album"… Good I waited for the album! Though the song is one of my least favorites, it is undeniable catchy and well structured.
'Signs of the Time' follows the same formula of its predecessor but all in all a more complete song. A catchy chorus, an impressive display of musicianship and a very beautiful, almost perfect guitar solo, despite very technically driven, full of emotions. And it is actually the solo part, and not just the soloing instruments, but every instrument involved what really catches me of this song, it is what really drives this song forward towards one of my favorites of this album.
Next track 'Labyrinth' offers a much welcomed change. A much slower pace and starting with a strings arrangement and Soto's raspy voice. Keyboards enter to give way to the full band developing into the rest of the song. Towards the middle, Portnoy from the background changes dramatically the whole direction of the song, dragging along the rest of the band, then a jump back to the chorus, then another change of direction to go back to the chorus and so on. Clearly taking in the music the concept of the song, fighting a spiraling downfall into madness and trying to escape. Towards the second half of the song, the instruments take the lead, with a Sheehan truly eclipsing his band mates, if I may say so. Portnoy is Portnoy anywhere he plays in, but Sherinian and Bumblefoot are on this segment shining on their own but still under master Sheehan's own shine. This impressive display sadly comes to an end following a tad 80's style melodies that kind of fall flat after the incredible minutes of music I just heard.
'Alive' brings to mind classic rock/progrock songs from the 90's and early 2000's. Maybe it is indeed the most 'commercial' song of the pack. And it is impossible not to imagine this song playing on every radio at around those years, but then we get a Sherinian-Bumblefoot solo duet, which inevitable reminds us to those Sherinian-Petrucci duets from Dream Theater's "Falling into Infinity", but still the sound these two amazing musicians create is entirely different.
Another catchy song, full of moments to headbang and a sticky chorus perfect for massive sing-along, is 'Lost in Oblivion'. When the instrumental parts of the song arrives, you can truly be amazed by this fine set of musicians. Starting very explosively and even dark in tune, compared to the rest of the album, quickly it turns into one of the best tracks of the album. Hats off to Sheehan, Bumblefoot and Sherinian soloing in unison. Short but massive!
Next song 'Figaro's Whore' is introduced by Sherinian with his classic keyboard sound and special effects. Something is clear, his style has not changed a single bit over the years. The song then morphs into something that can best be described as stolen from any Deep Purple album. An ode to the masters, I dare say a homage to the late John Lord's classic sound. This song has all the elements of a classic rock tune. Not much into the progressive realms, except for the virtuosity of the musicians.
The closing track 'Opus Maximus', seems to bear that sign from the first frame. The only instrumental in "Psychotic Symphony", it has a dark sound from the start, the following odd time signatures (hello Mr. Portnoy!) and the atmospheric keyboards and guitar melodies building up to a grand closure. An Opus indeed, and it is just the beginning of the song! Then suddenly it jumps (yes not a transition but a jump) into pure progressive technical mastery madness! Very much in style with what we know from that ol' band where Mr. Portnoy and Mr Sherinian used to play together for the first time… but yet it has their own new perspective, thanks to Bumblefoot and the jaw-dropping basslines from Billy Sheehan. I had forgotten how an amazing bass-man Sheehan is! Slowly Bumblefoot takes the mic and steps in front delivering such a delicate and intricate guitar solo that keeps building up but doesn't totally set in and then changes into the same bridge we heard before, and in a kind of backwards move, goes back to the sound of the beginning. An interesting way of ending this opus and the album with it.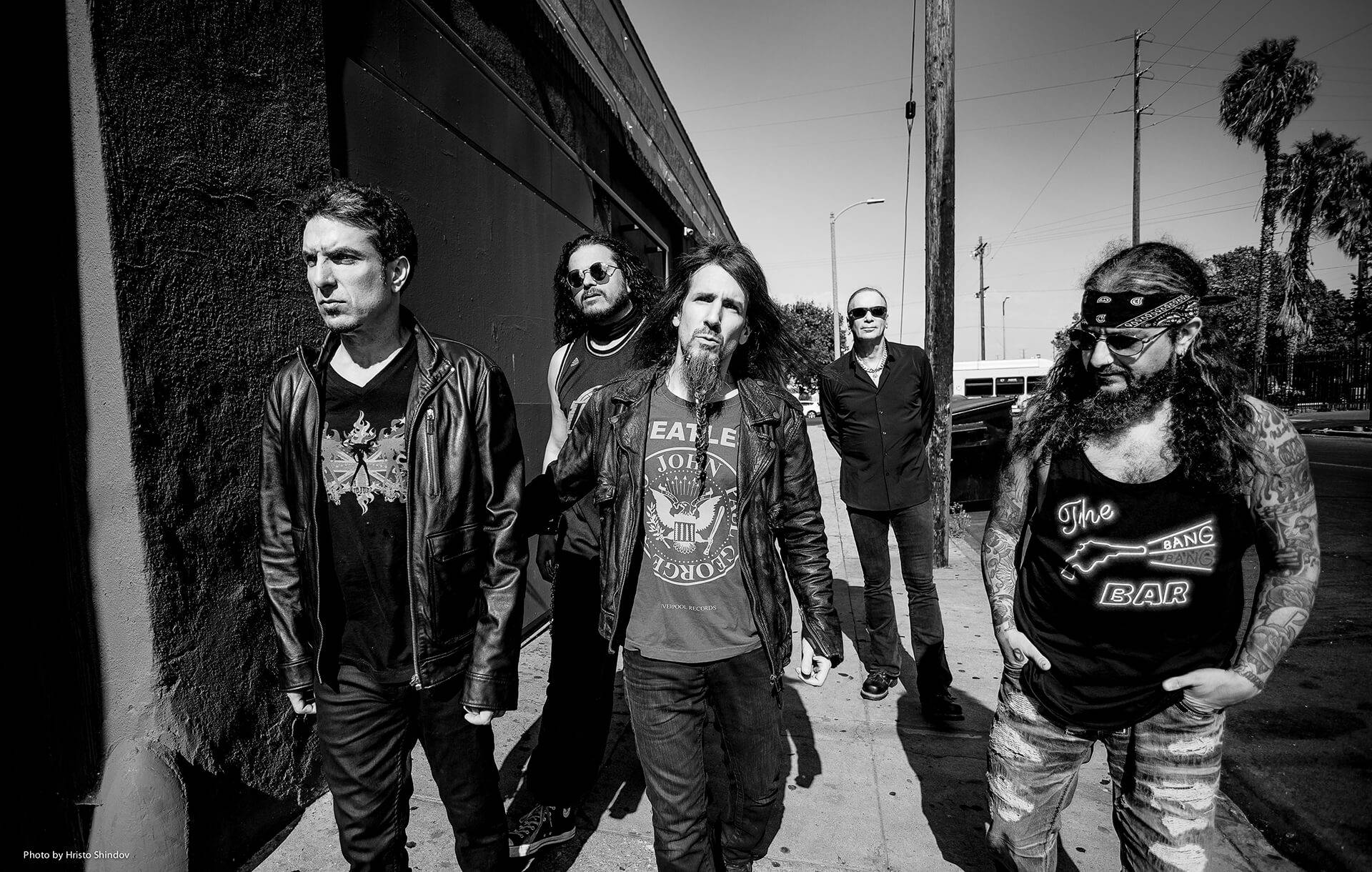 All in all "Psychotic Symphony" is a very good album. Some people hail it as one of the best releases of the year, but not really for me. Still, I have listened to it several times, also for pure pleasure beyond the need of several spins for these lines, and I thoroughly enjoyed it. If not fully progmetal, but more of a very technical and polished hardrock/heavy metal album, it certainly has all the elements to shine into our beloved genre. That's why the band will have a very busy summer festival's schedule in Europe, from Hellfest, Graspop and Wacken to Be Prog My Friend! and the new Very Prog Festival!
There is something else from this band, that even if so damn close to the classic Dream Theater sound, it makes Sons of Apollo totally different and a band to follow. After all, every musician have their own very well developed sound and personalities and coming from different musical backgrounds and experiences. In any case, the result of this mix is as best as we get: a solid band and a solid album. They have not invented the wheel, and are not even close to perfect it, but the new paint they added to it fits very, very well!