Vulkan – Technatura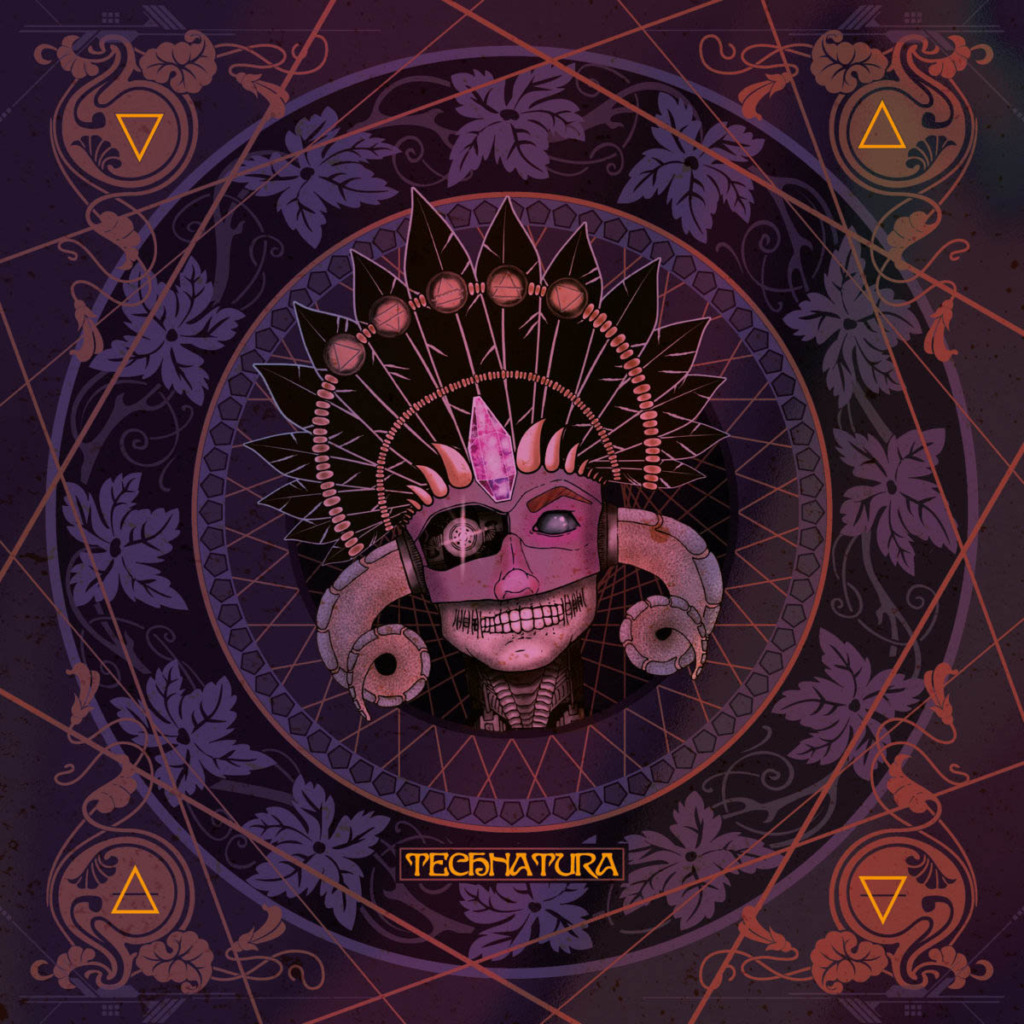 Heavy progressive music and Sweden: that sounds like a sure deal from the beginning. Hailing from Karlstadt, Vulkan are no exception and with their third album "Technatura" they pull all the strings to deliver a rollercoaster ride through progressive rock with a heavy edge.
While the predecessor, 2016's "Observants", already was a great listen, it hardly prepared us for what a monster "Technatura" would be. The production is top-notch with super-crisp sound, grooving bass and impressive vocals. 
There were some changes in Vulkan's line-up, with Christian Fredriksson (guitars) and Oscar Pettersson (bass) joining the band after the release of "Observants". Christian also took on songwriting duties right away. Still, Vulkan kept true to its sound, a rich blend of progressive rock which sometimes reminds the listener to the latest heavily 70s-inspired outputs of their fellow countrymen Opeth, but frequently takes the heavy route with metal outbreaks, not unlike Porcupine Tree songs such as 'Anesthetize' or drifts of into dreamy atmospheres we know from Steven Wilson's "The Raven That Refused To Sing".
While there are songs that lean more towards one or the other musical direction, everything comes together masterfully in the opener 'This Visual Hex'. Mind you, while the references to the aforementioned bands could be made, nothing here sounds like a cheap copy. It's more like echoes in the listener's head, causing a warm fuzzy feeling of some of recent progressive music's finest moments but coming together as a very natural sounding combination.
Vulkan – This Visual Hex (click here if the video does not play)
The album's topic is, as the title suggests, the human struggle between technology and nature. Social media, evil companies, oppressive governments, racism and religion are touched in the lyrics, basically giving us 2020 in a nutshell. All this is presented by Jimmy Lindblad in a voice that is just as diverse as the music itself and ranges between a soft timbre, alternative singing with a grungy edge, some groovy rap-like lines in 'Bewildering Conception of Truth' and we even get the odd growl. 
Interestingly, in the course of the album, Jimmy Lindblad changes from singing in English to his own native language Swedish, just to switch back to English again for the last songs. The Swedish section is opened by the tribal-sounding 'Klagans Snara' which blends seamlessly into the next song, 'Rekviem'. 
Musically, that "Swedish section" is, for me, the most interesting and captivating (on an album that anyway gets its grip on your attention from start to finish). 7-minute-long 'Rekviem', for example, builds up from that tribal intro through a long calm, melancholic passage and gains speed to lead us into a heavy last minute with delicious guitar shredding with Jimmy Lindblad going all-in vocally. 
When we return to English lyrics after five songs, we get the melancholic 'Blinding Ornaments', a stunningly beautiful ballad about the inner conflict between rebellion and our tendency to just follow the masses. It would have been a great final song, but there's still the "epic" of the album waiting, the over 10 minutes long 'The Royal Fallacy', where the band once again pulls out all the stops and seamlessly swings from dreamy to dramatic, from aggressive to lovely and back again.
Vulkan – Bewildering Conception of Truth (live) (click here if the video does not play)
While 'Blinding Ornaments' would have been a good song to finish "Technatura" with, 'The Madness Sees No End' is the appropriate conclusion for an album dealing with the oddities of our modern world.
I'm sure  I will find "Technatura" on many "best of the year"-lists. It is full of musical class, sparking with ideas and despite being easily accessible, it is complex enough to keep the progressive rock audience entertained also at the 20th spin. Highly recommended to anyone who appreciates well done and thoughtful rock music!

Tracklist:
This Visual Hex 09:08
Hunter/Prey 01:26
Redemption Simulations 04:03
Bewildering Conception Of Truth 07:55
Klagans Snara 02:51
Rekviem 07:40
Spökskepp 07:54
Technatura 00:57
Marans Ritt 03:18
Blinding Ornaments 04:06
The Royal Fallacy 10:21
The Madness Sees No End 04:24