The Night Watch – An Embarrassment of Riches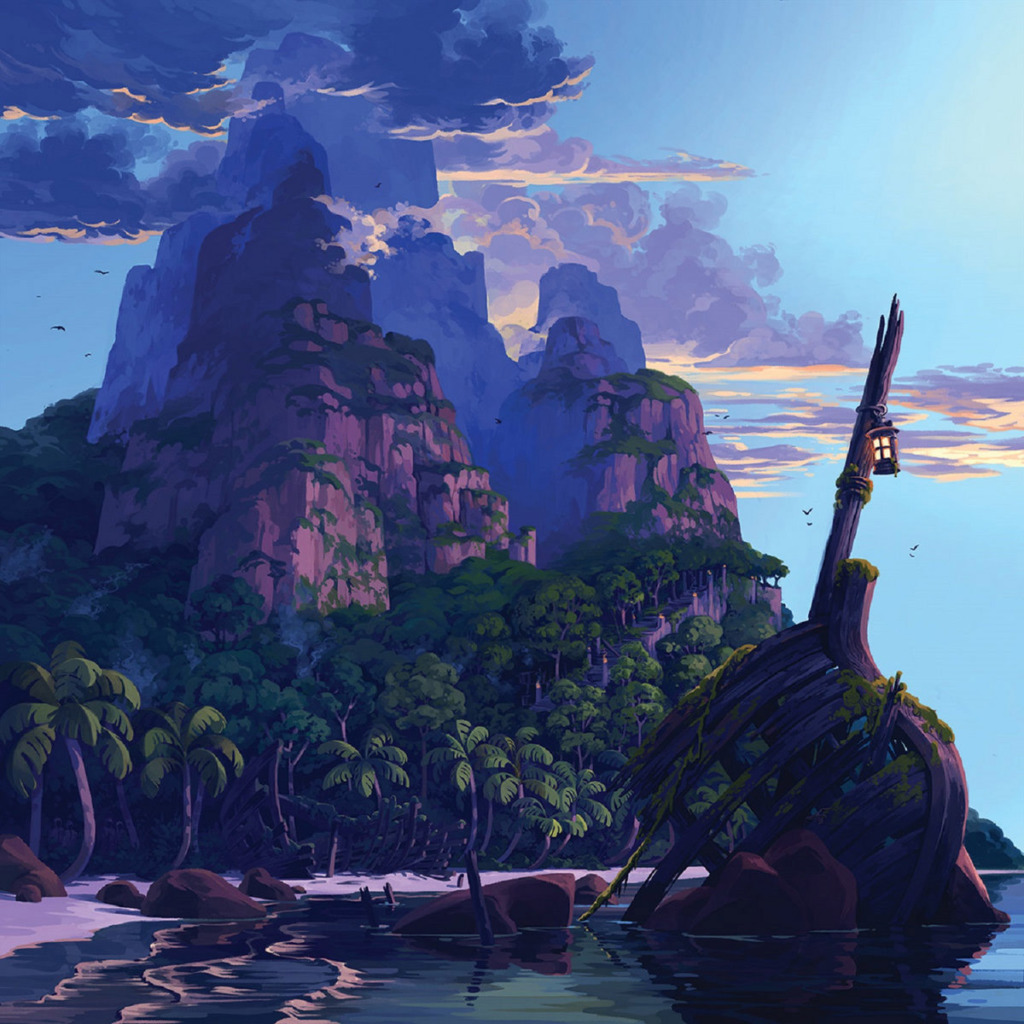 I first discovered guitarist Nathanael Larochette through his work with Agalloch on their monolithic final album "The Serpent & The Sphere" back in 2014. Where he contributed several stunning acoustic interludes. After this, I got in touch to get hold of the first release of his own project Musk Ox, where he later worked with violinist Evan Runge, and cellist Raphael Weinroth-Browne (of Leprous fame) on his second album "Woodfall". You find violinist Runge in The Night Watch as well, with percussionist and pianist Daniel Mollema and bass-player Matthew Cowan. And while Musk Ox has a somewhat narrower scope, being mostly a neofolk, or chamber-folk act, The Night Watch draws on the full musical creativity of all four members.
We are talking about instrumental progressive music here, but somewhat different in form than what that genre description might conjure up in your mind. There is no blistering fast shredding guitars or complexity just for the sake of being complex. Neither is this a post-rockish, shoegazy affair, with long repetitive tracks, as we often find on the other border of "instrumental prog".
Rather "An Embarrassment of Riches" is a lovely, melody focused album, taking the listener into their world through delicate musical storytelling. There are definitely folk elements in their music, but also prog/fusion elements heralding back to the greats of the 70s. Add to that some lumbering, doom-metal-like parts, and of course the occasional frenzied black-metal-infused interlude. These inspirations from more extreme music surface occasionally, adding some needed harsh ominousness to an otherwise quite harmonious album.
The Night Watch – The Summit (Pt.1 ) (click here if the video does not play)
Runge's violin is often at the forefront, guiding and leading the themes and melodies, but he is not afraid to step down when necessary, to let other instruments rise to the surface. Sometimes the violin-melodies feel almost like vocalization, someone singing or speaking, while at other times they add to the chaotic and sinister atmosphere, like in the black-metal-inspired later part of the opening track 'Land Ho!'. Just masterfully diverse and creative playing.
The album features great use of melodic percussion, especially on 'Dance of the Mountain People', where it comes to the forefront on several occasions. A positive surprise is also the little, almost barbershop-like, vocal part that sneaks in towards the end of that track, before the band goes all into cinematic mode for the finishing minutes. Easily one of the highlights of the album.
The album has been seven years coming, even being in the works while the band recorded and released their second full length "Boundaries" back in 2016, as the concept needed more time to grow and expand, and this has fully paid off, as it is definitely the highlight of their career so far.
Being a concept album about someone shipwrecked in a lonely and inhospitable place, I could easily see "An Embarrassment of Riches" being part of the soundtrack to a film, or maybe even better, accompanying one of those old black and white silent movies, as the music tells its story so beautifully without the need for words or explanation. As a listener, you are taken on a ride that vividly paints the isolation and turmoil that this marooned individual goes through both in mind and body.
All in all "An Embarrassment of Riches" is a triumph of instrumental prog, a tribute to how varied, visual and fascinating instrumental music can be. Go listen to it now!
Tracklist:
Land Ho!
Mendoza
The Summit (Part I)
Dance Of The Mountain People
Shamaniac (10:26)
Telling Brow and Tongue Root
The Summit (Part II)
Currents