Disney Djent or not: Imminent Sonic Destruction guaranteed!
Releases of the Week 15/2022 with Imminent Sonic Destruction, Soledad & Monuments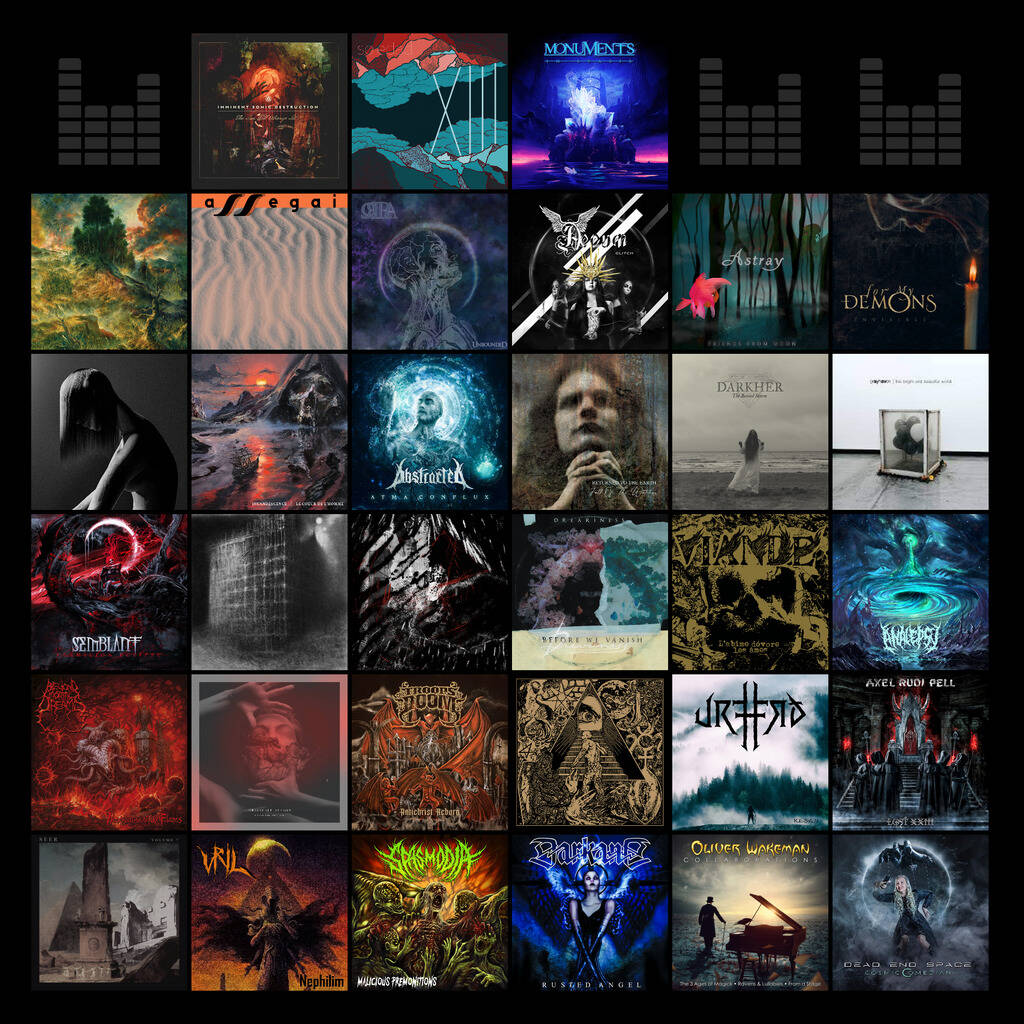 The core team of The Progspace is on its way to Eindhoven for the second edition of the Prognosis Festival, but that doesn't stop the usual Release Friday from going forward. Three excellent highlights for you to check out: Imminent Sonic Destruction's third full length studio album "The Sun Will Always Set", Soledad's fantastic sophomore effort "XIII" and the new Monuments line-up saying hello with "In Stasis". That shouldn't stop you from diving in to the the 30 other releases as well that we have compiled for you with Bandcamp links (when available) in the list below, or for your convenience in our Spotify Playlist. Happy Listening!
Imminent Sonic Destruction - The Sun Will Always Set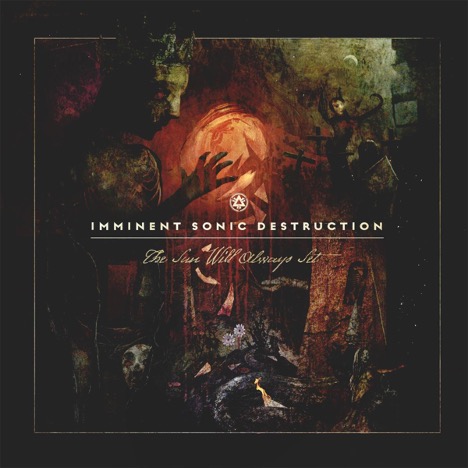 Self-dubbed "Progressive Super Metal" band Imminent Sonic Destruction from Detroit, Michigan, is presenting "The Sun Will Always Set", a third full length studio offering under that descriptive moniker. What does that mean? How does that sound? Well, I don't know which parts of their sound they would attach the "Super" label to, but I can attest that their version of Progressive Metal sounds both heavy and melodic at the same time and they've got some theatrical vibe going on, not entirely unlike South Carolina underground heroes Shock Opera for example (who remembers the amazing "The Great Divide" EP?). The vocals are varied with both powerful melodic bits as well as some growling and shouting, as multiple band members share lead vocal duties. The production is crunchy, clear and warm and the songwriting stays interesting throughout without reaching disjointed levels of super progginess. A very cool release in the great tradition of US prog metal. Dario
Soledad - XIII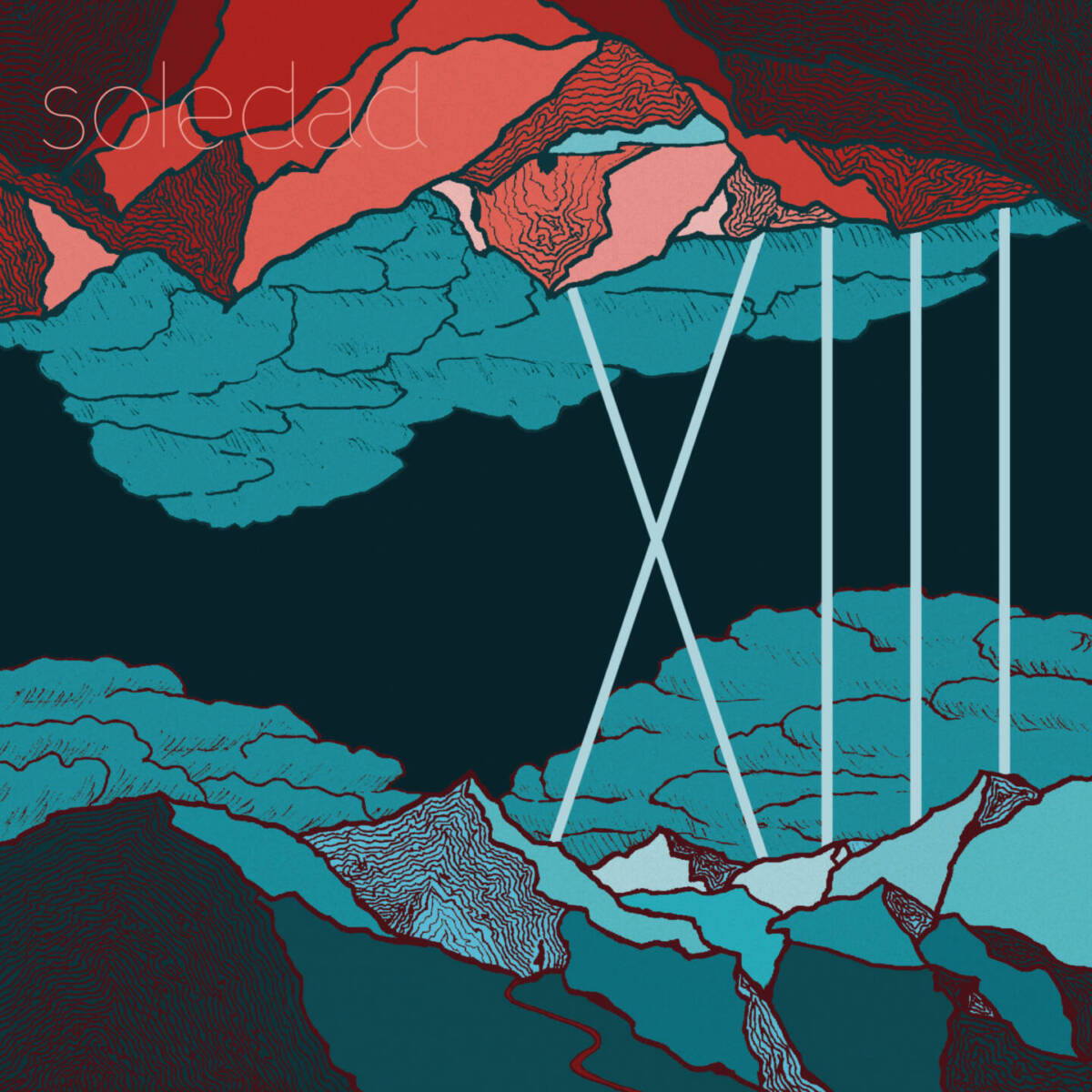 Faced with a similar challenge as their German colleagues of Soulsplitter, French prog metal project Soledad had to follow up an incredibly stunning debut, namely "Catharsis" from 2019 in their case. Now a fully fledged band, the former solo project of mastermind Lola Damblant-Soler are doing so with flying colors though, as "XIII" is, I won't tire of mentioning it, currently my most heard not-yet-released album of the year. Except, it is out now in all its glory for all fans of progressive music to dive in and devour. The incorporation of classical orchestration in a romantic fashion (the era in music history, not simply pretentious kitsch) is second to none in the metal and rock scene, in part thanks to producer/keyboarder extraordinaire/sound visionary Lucas de la Rosa, delivering what just might be the masterpiece of their production career so far. Lola's vocals, melodies and sheer songwriting brilliance have made a huge jump since "Catharsis", something I didn't think was possible given the genius present three years ago already. Icing on the already delicious cake: mouth-watering guest guitar solos to die for from Hassan Hajdi ('Migraine') and Jeremy Bares ('Shelter I). If "XIII" doesn't end up as your favorite album of 2022 at least you'll find the best Disney Djent you will hear all year on it, I promise! Read Bob's full review here and listen to our Progtalks episode with Lola and producer Lucas right here! Dario
Monuments - In Stasis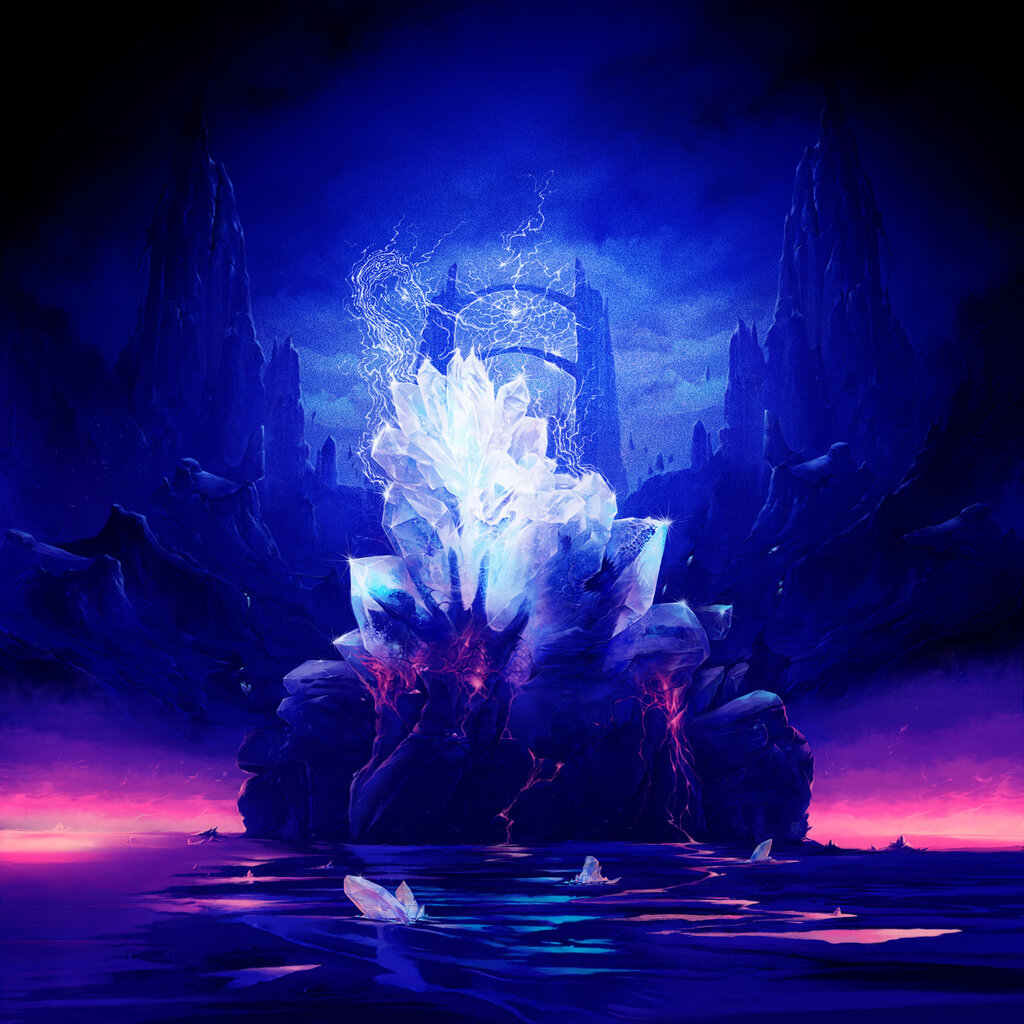 Very much djent with very much no Disney you'll find with Monuments' new full length banger "In Stasis". But don't worry, this shit is just as catchy, if not even more. Definitely rivaling Cold Night for Alligators' "The Hindsight Notes" in that regard. Naturally, there's more metalcore screaming going on here, but they're experts in keeping the perfect balance between chunky djent chugging and melodic sweetness. The quartet is not really re-inventing the djent/metalcore/modern prog metal wheel on "In Stasis", but it's definitely a strong first outing of their new line-up with Andy Cizek on vocals and without a doubt a mandatory listen for fans of that particular subgenre. (Full review coming soon on The Progspace) Dario
More releases for 15 April, 2022
Epitaphe - II (April 11) Bandcamp
Assegai - 53 EP (April 11) Bandcamp
ΩЯRΑ – Unbounded (April 14) Bandcamp
Aevum - Glitch (April 14, darkTunes) Bandcamp
Friends from Moon - Astray Bandcamp
For My Demons - Invisible
The Chemical Mind - Glossolalia Bandcamp
Incandescence - Le Coeur de l'Homme (Profound Lore Records) Bandcamp
Abstracter - Atma Conflux (M-Theory Audio) Bandcamp
Returned to the Earth - Fall of the Watcher Bandcamp
Darkher - The Buried Storm (Prophecy Productions)
Greyhaven - This Bright and Beautiful World (Equal Vision Records)
Semblant - Vermillion Eclipse (Frontiers Music)
QAALM - Resilience & Despair (Hypaethral Records) Bandcamp
Anna Sage - Anna Sage (Klonosphere Records) Bandcamp
Dreariness - Before We Vanish (My Kingdom Music)
Viande - L'abime dévore les âmes (Transcending Obscurity Records) Bandcamp
Analepsy - Quiescence Bandcamp
Beyond Mortal Dreams - Abomination of the Flames (Lavadome Productions) Bandcamp
Grayscale Season - Do You Like Violence Bandcamp
The Troops of Doom - Antichrist Reborn (Alma Mater Records)
Egregore - The Word of His Law (20 Buck Spin) Bandcamp
Urferd - Resan (Black Lodge Records)
Axel Rudi Pell - Lost XXIII (Steamhammer/SPV)
Seer - Vol. 7 EP Bandcamp
Vril - Nephilim EP Bandcamp
Spasmodia - Malicious Premonitions EP Bandcamp
Darkane - Rusted Angel (Re-Release) (Massacre Records)
Oliver Wakeman - Collaborations (Boxset) (Burning Shed)
Dead End Space - Cosmic Comedian (April 16)